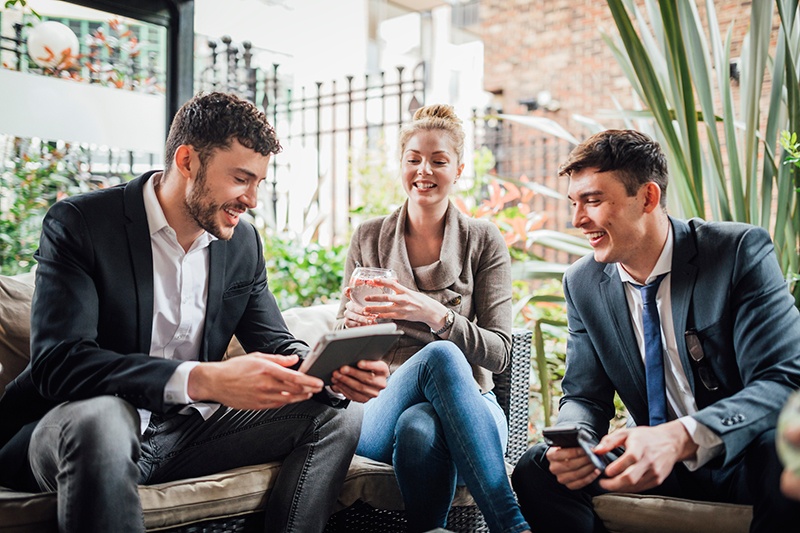 The three top workplaces this year according to Glassdoor are: Bain Consulting, Facebook, and World Wide Technology. Glassdoor company ranking is based on employee reviews; companies need at least seventy-five reviews to qualify. Best workplaces have engaged employees. Best workplaces have great culture. Best workplaces have higher success in attracting top talent- including passive candidates. In this #RPOA Weekly we review latest articles on how best workplaces build their corporate culture, attract passive talent, and create an engaged work environment.
Why Your Talent Acquisition Plans Should Include Passive Candidates
Because of overall low unemployment, the number of candidates actively searching for a job are similarly quite low. That means that much of the high-level talent you want working for your company will already be employed. Though these candidates are not actively seeking a new job, many of them fall into the category of "passive job seeker."
How Best Workplaces Build Their Corporate Culture
While it is possible for a healthy culture to emerge from the natural course of business, an effective culture that encourages employees to grow requires planning.The path to defining your business brand can be broken down into three steps. The interplay between each step is crucial to establishing a brand that works for your company and allows you to hire to that mindset.
Success Story: Being the Best in the World at Building Business Culture
Being named a top employer in an industry has many advantages, in particular the ability to become a magnet to top talent. Over the past twenty-one years, the leadership team at Hueman amassed a series of accolades, receiving Best Workplace from the Great Place to Work Institute over fifteen times.
Making the Business Case for Hiring Top Performers
Given the amount of forethought, research, and manpower required to reliably bring top talent to your company, how do you make the case to leadership to start dedicating the resources necessary to take on that talent? Sometimes it comes down to the numbers.
Employee Engagement: The Key to Effective Business Culture
Building a strong culture for your business is an important part of creating a profitable company full of top talent. As you grow that culture, you want to make sure you also tend to the crucial element that makes your culture possible: your employees.
For a comprehensive review of the above topics, watch "Culture Fit Disrupted".