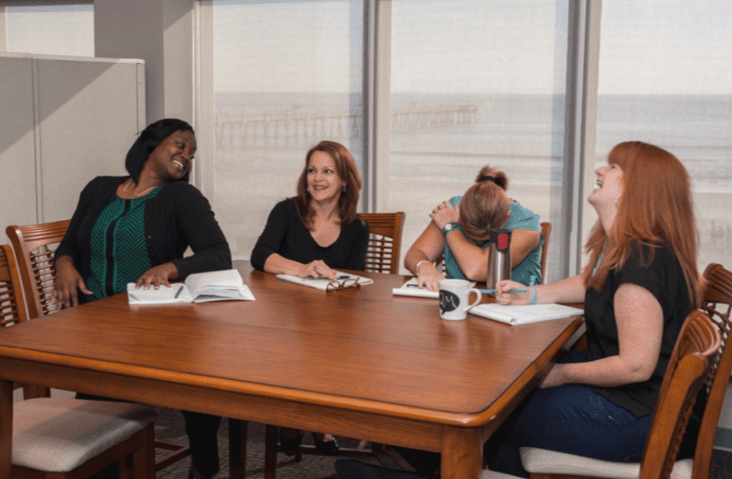 Being named a top employer in an industry has many advantages, in particular the ability to become a magnet to top talent. Hueman, a recruitment processing outsourcing company based in Jacksonville Beach, FL knows this first hand. Over the past 21 years, the leadership team at Hueman amassed a series of accolades, receiving Best Workplace from the Great Place to Work Institute over 15 times. Thirteen of these awards, received while Hueman was still a division of PPR Talent Management Group, were received consecutively – the only company to achieve such accomplishments.
This pedigree of excellence has made the Hueman team a leader in the field of recruitment process outsourcing and they lend their experience to talent acquisition leaders in need of direction.


Just how did the Hueman team establish their stake as a top employer? Culture. Hueman CEO Dwight Cooper offered a peek behind the curtain during RPOA Leadership Forum webinar "Culture Fit Disrupted," explaining how through constantly working on its corporate culture, the company that would become Hueman evolved into a best Workplace.

When Cooper first created PPR Talent Management Group in 1996, "we had no real idea how to run a business," he explained. Running the business began as relatively easy, with business doing well and the company growing. But as the business grew, the complexity of the business started to grow in turn. Where work was once "easy," it had soon turned into a struggle to keep business running smoothly amidst the growth.

A few years later, Cooper came to a few realizations – thanks to a few business mentors – that helped put into perspective the difficulties his team was facing.

Putting Things in Perspective

The first realization, Cooper explains, was that he was an entrepreneur, and as an entrepreneur he had a completely different skill set than that of a professional manager. "If I wanted to be a professional manager of a grown-up business, I had to learn how to do that, and our team had to learn how to do that."

The second realization came to Cooper through the advice of one of his mentors: "If you've got something that you can be best in the world at, then you've got something there."

"In our startup days, we had a commitment to the golden rule – we were already trying to treat people like we'd want to be treated." This worked wonderfully for a smaller group, resulting to a committed and dedicated team, but it was in 2001 after years of growth that PPR decided it needed to revisit this value and continue working at being "truly great" at providing the same atmosphere as they continued to grow.

"It was only after working at this for a couple years that I realized: this is something we can be the best in the world at," said Cooper. "If we can be the best in the world at this, then we can create the right circumstances for success," including attracting and keeping top-level talent, keeping them engaged, and fostering a great environment of teamwork.

Fostering a positive culture yields beneficial results for a company, often resulting in greater returns on investments and stock market value. As Cooper notes from experience, a company that attracts the right talent and engages them in a positive fashion will have a team working above and beyond a company that pays no mind to employee culture.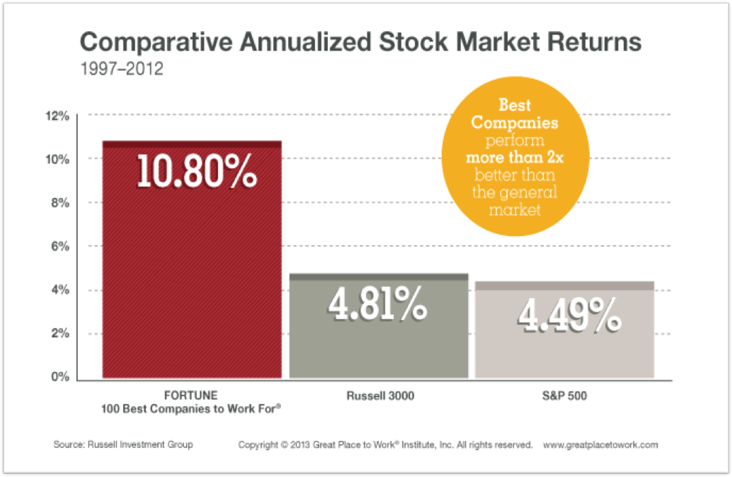 If the link between culture and financial success is becoming clearer, why don't more CEOs commit to building the culture necessary to create a Best Place to Work? The answer lies in priorities and patience, says Cooper.

"The things that you have to do to create a great culture are never urgent – but they're always really important."

Recommitting to Your Values

Rigor and dedication are paramount to Hueman's success, and at no time was this clearer than the somewhat lower placement PPR received on the Best Places to Work ranking in 2011. Though PPR ranked in the top 20, their scores on Fairness and Respect were lower than their average, and certainly lower than they would have liked.

This ranking was owed in part to the Great Recession of 2009. During those times, team members had made sacrifices, including wage reductions and working with limited resources.

Though PPR promised a return to the working conditions prior to those beginning in 2009, it had taken "too long to create those circumstances," said Cooper. The 2011 Best Workplace scores suffered as a result.

"We decided that even though we had emerged from the tough years…our number one priority was creating a great and engaged workforce," recalled Cooper. "We reset our strategy and committed our profitable dollars back to our employees, and back to those capital investments and back to those teams."
PPR made sacrifices in profitability to restore faith in the culture of their business. And their employees took notice: PPR's Best Workplace scores soared to pre-crash levels thanks to the refocusing on what was important to them as a company.
In the end, Cooper likens running a business to human life. Profitability of your company is like the blood and air your body needs to keep itself alive. However, without a meaning to that life, the blood and the air – the profitability – simply doesn't matter.

"Our commitment to the meaning of life – if we do that really well – then our view is the profitability will follow."

In this article we learned how the Hueman team built a best workplace by focusing on its corporate culture. In our following discussion on corporate culture, we will review best practices for building an engaged workplace. For more details on this case study and how to hire for culture, view our webinar, "Culture Fit Disrupted."
Recommended readings: