The body of evidence is growing that companies with a strong culture consistently outperform those without it. According to a Columbia University study, the likelihood of job turnover at an organization with high company culture is a mere 13.9 percent, whereas the probability of job turnover in low company cultures is 48.4 percent. The Department of Economics at the University of Warwick found that happy workers are 12 percent more productive than the average worker, and unhappy workers are 10 percent less productive.
Culture was once an amorphous term in the business world, and according to Ryan Baca, Vice President of About Talent, a Denver, Co. based talent management company, "it was considered pretty soft and fluffy." However, academic and industry leaders "are getting a clear understanding of how positive corporate culture really contributes to bottom line results through employee engagement," says Baca, "there's a thread that connects corporate culture to employee engagement, to productivity, to customer satisfaction." In their post, "Statistical case for company culture [infographic]", Growth everywhere makes the compelling case for corporate culture and the "link between employee happiness, productivity, and profit".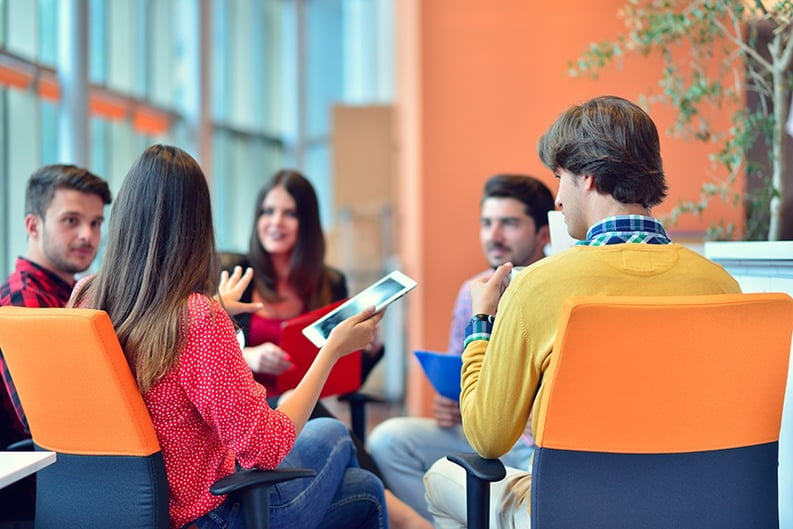 Corporate culture has a very real impact on the success of your business, and creating a strong culture begins with the people you hire. How does working with a recruitment process outsourcing provider affects your corporate culture? Lamees Abourahma, Recruitment Process Outsourcing Association President, recently interviewed Baca on the topic. The following is the highlight of this conversation.
Recruiting for Cultural Fit
Company culture is about people. As more business leaders recognize the importance of company culture, it's no longer enough for recruiters to bring on new hires who only have the talent and skill sets the company needs. Instead, recruiters have had to add a new, more nebulous hiring metric – cultural fit.
Hiring for culture isn't just about warm and fuzzy feelings within the organization. According to the Harvard Business Review article "Seven 'Non-Negotiables' to Prevent a Bad Hire," a bad hire can cost from $25,000 up to $50,000 – money that can be saved by making sure that candidates both understand and are receptive to company culture before offers are made.
Rolling Out Your Cultural Recruiting
Once you've decided that culture will play a role in your recruiting process, Baca suggests that the first step should be identifying what your culture is and what you want it to be. "If we accept that culture exists, then we should really identify how it exists today in the business environment. The next step is to really define what we want it to be."
How do you determine the state of your culture? Baca says that the answer is simple – "ask." You may not always have the answer, but asking questions is the first step. If you don't have a specific answer about what your culture is, there are "a litany of more targeted questions that you can ask depending on how familiar you are with organizational psychology and organizational design."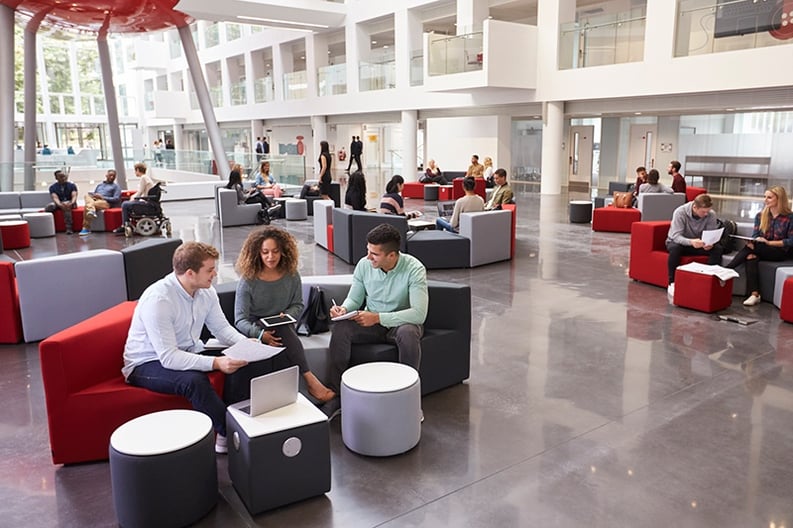 Cultural Recruiting with RPO
When you're working with an recruitment process outsourcing (RPO) company, you want to make sure that they're aware of your company culture and ready to find candidates who are a good fit. Ideally, says Baca, your RPO provider should start talking culture from the very beginning. Your provider "should be asking culture questions from the very onset, whether from an initial sales call or an RFP concept. They need to understand the culture they'll be recruiting for, and if they don't ask those questions at the onset, it's going to be difficult to craft the right solution."
Not all RPO providers take culture into consideration when creating your recruiting solution, so watching for the initial culture questions is essential. Additionally, says Baca, your RPO provider should ask about any tools and technologies that you already use to measure your company culture. The more they can work within your cultural framework, the more successful hiring for cultural fit will be.
Corporate culture can be a competitive differentiator or a liability. It all depends on whether you decide to be strategic about crafting it, and recruiting for culture is the first step. As Baca says, "when you think about it, it's really the tip of the spear – when you're bringing potential coworkers in, they're going to be contributing to your culture. If you don't consider what that contribution is going to be, it could be a detractor." By identifying what you want your culture to be and deliberately recruiting around that goal, you can create a corporate culture that simultaneously serves your clients, your employees, and your bottom line.