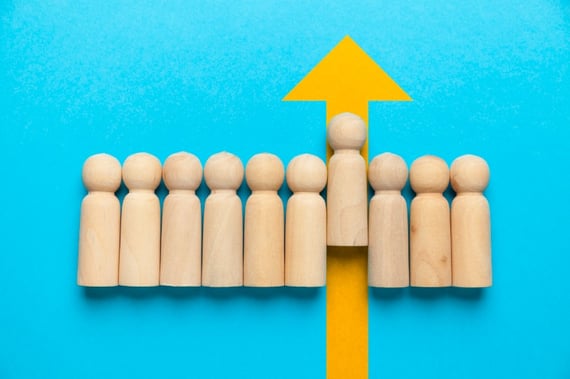 COVID-19 unearthed a fresh layer of challenges for today's Human Resource (HR) and Talent Acquisition (TA) leaders. The mix of the pandemic, economic disruption, and social pressures have created a new context in which HR and TA leaders operate.
In addition to these new needs, a younger generation is beginning to work alongside millennials. These factors have HR leaders thinking about the skills talent leadership will need in the 21stCentury. All the while, emerging TA leaders suggest rethinking leadership development.
This RPO Voice blog post explores five key leadership skills current HR leaders think are needed in the 21st Century. And touches on some different ideas about leadership development.
5 Key Leadership Skills Needed for the 21st Century
The idea of work has changed and will continue to change. And while the change in work happens, the leadership skills needed within that change haven't changed. Cara Capretta, Vice President of HR Transformation at Oracle, said that leadership skills needed for the changing world haven't changed, but there has been "a reshuffling and a reprioritization based on what's happening now."
Five of those reprioritized leadership skills include:
Empathy
Vulnerability
Communicate Lessons Learned
Being Present
Clarity and Simplicity
1) Empathy
Martin Lindstrom, Bestselling Author and founder of Lindstrom Company, believes that empathy is one of the less apparent skills needed for leadership. He said that leaders today need to have a better ability to have emotional empathy for people. Emotional empathy is the skill of placing yourself in the shoes of another person.
Lindstrom said that we lost the ability to be aware of another person during the pandemic because we can't touch anyone or have physical eye contact with anyone. As a result, he believes that this loss of empathy has played a role in workers losing their sense of purpose. He advocates that leaders will need to exhibit empathy to restore a sense of purpose in workers.
2) Vulnerability
Another less obvious skill Lindstrom said is that today's leaders need the ability to be vulnerable. He observed that leaders who show their vulnerability help others who feel vulnerable know they're not alone.
It's easier to say that leaders need to show their vulnerability than for them to do it. Marshall Goldsmith, Best Selling Author and Executive Coach, pointed out that leaders can join support groups to freely talk about their leadership challenges and struggles with their peers.
Goldsmith created a support group of 60 executives that would meet on weekends during the pandemic. The participants would spend one hour talking about their lives. They would relate the projects they're working on, talk about areas they need to improve and ask for advice from their peers. Goldsmith said that talking with their peers helps these leaders feel happy. He added that the experience helped the group members see that they don't have to solve their problems themselves.
3) Communicate Lessons Learned
A result of being vulnerable is that leaders can talk with their peers about the lessons they learned solving pandemic-related problems. And Capretta pointed out that it will be vital for HR and TA leaders to discuss with their peers the lessons they've learned from navigating through the COVID-19 crisis. She added that leaders that apply to their leadership practice the lessons they learned could enhance their ability to show empathy.
4) Be Present
Lindstrom also observed that leaders need to be present for their teams. He meant that leaders couldn't assume everything is ok with their team members based on remote meetings. To be present, he said that leaders would need to be proactive. For instance, the leader of a TA team might notice that a team member is abnormally quiet during a Zoom meeting. Lindstrom said that the leader would need to reach out personally to that member to find out whether everything is alright.
These skills are not isolated from each other. They're all intertwined with each other. The ability to communicate well helps today's leaders empathize and be vulnerable with their underlings. As a result, the employee will feel the genuine presence of that leader.
5) Clarity and Simplicity
Christopher Yates, Chief Talent Officer at Ford Motor Company, said that leaders in the 21st century will need to explain complex issues clearly and simply to everybody. He said the pandemic had brought various aspects of change to the world. And with those changes, there's the need for change management.
He pointed out that change management creates uncertainty and stress. Change management also creates layers of complexity for those the changes affect. Therefore, Yates believes that the key skill for HR and TA leaders will be the ability to explain the complexities of the ongoing changes clearly and straightforwardly.
Suggested Content: The Great Awakening to the Great Resignation
Changes to Leadership Development
The pandemic and shifts in leadership demographics have created significant changes in the way companies develop HR and TA leaders. Before the pandemic, firms developed these leaders using hands-on experience. They would train and mentor junior leaders onsite. But that's changed because of remote or hybrid work and a younger workforce moving into leadership roles.
Developing Leaders in the Remote/Hybrid Work Model
Capretta said that technology can play a prominent role in developing remote/hybrid work environments. She suggested that creating a talent profile will engage employees. And that the profile needs to act like an internal LinkedIn profile.
As a result of having this internal quasi LinkedIn profile, the company could have an open and accessible marketplace of jobs for current employees who want to develop their career paths. Capretta said that it's essential to make it easier for current employees to find jobs inside the company than outside the company.
She said that companies can use technology to make leadership consumable. Most firms understand that leadership development isn't one size fits all. Technology allows companies to look at different talent pools to source potential leadership candidates. She pointed out that companies can use technology to form different leadership strategies. Therefore, technology can match up employees with specific career progressions.
Leadership Development From the Millennial Point of View
With the millennials moving along their career path, companies are finding out that these young professionals look at their career growth differently from the preceding generations. During the latest episode of the Big Fish in the Talent Pool, Erin Peterson talked with Julia Adler and Courtney Connor, two emerging TA leaders, to gauge how millennials feel about leadership development.
When Peterson asked whether leadership roles interest their TA peers, Adler said, "For a millennial generation they're probably less interested in leadership because a lot of folks are noticing that success doesn't necessarily mean leadership in their careers."
Connor told Peterson that leadership doesn't mean a leadership role. She said that some of her peers see leading as a subject matter expert provides value to a company.
In Conclusion
The mix of the pandemic and social and economic disruptions have HR leaders reprioritizing the skills leaders will need in the 21st century. Younger TA leadership candidates are looking at different career paths. These changes mean that there will be new ways for HR and TA leaders to reach their essential goals in 2022 and beyond.
Please visit our RPO Academy for free resources to learn more about leadership within the RPO space.