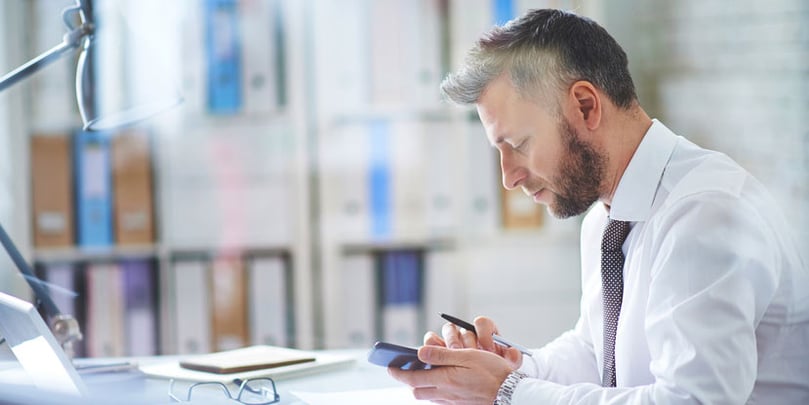 The most import key in the success of any talent acquisition strategy is, arguably, leadership commitment. But, how do you make the case for change to the executive team? And how do you win buy in and commitment before, during and post implementation?
In this edition of #AskAnRPOExpert, we asked John Younger, founder and CEO of Accolo, a recruitment process outsourcing provider based in Dallas, Taxes to answer these questions and others. Here is what Younger said.
RPOA: How would you approach a C-level HR person who's convinced he's got no problem but the hiring managers know they do?
Younger: Survey your managers and your HR team. One of the biggest stumbling blocks I've seen is that particularly HR people, for some reason, tend to say, "I feel this is what is going on," or "we're fine" and just digging their heels in. They may be right, they may not be right, but move away from opinion into fact. Conduct a survey, and get enough hiring managers engaged that you have a meaningful sample. If you can get 40-60% of your managers who've hired someone in the last year to do your survey, that becomes a useful data point at multiple levels.
What are the keys to selling senior management on a new talent acquisition program?
The key to having a discussion with senior management about considering a talent acquisition solution (including recruitment process outsourcing) is educating the CEO, CFO, and executive team, and asking the question, "Do you think the number one reason we're going to succeed or struggle or fail is directly tied to who's in what seat?" They'll probably say of course it does. Then ask, if we can yield better hires faster, what will be the impact on revenue, operational efficiency measured in cost of goods sold and expenses, and culture? When you start talking in terms of revenue and expense management, you'll get the executives attention. This is something that many HR people don't feel particularly comfortable doing, and I understand that. But it's key to understand the language that the executive team speaks, the language of data, feedback, and accountability.
Another key that we find is that many companies have a lot of their recruiting costs buried in other line items in the profit and loss statement. For example, the tech executive might have spent $150K on hiring six people, but it's not in an HR line item budget, it's in his discretionary budget or his development budget. You need to find all those dollars so you can show that they're there and show that they also tie into retention and turnover. Find groups that have high turnover and ask what the benefit would be to the organization from a revenue standpoint. If you could, cut that turnover in half, because that's what a typical RPO should be able to do for you.
Can you speak to best practices for establishing and effectively mining a talent pool to keep candidates interested in upcoming positions?
There are three key pieces to establishing and cultivating a talent pool. Number one, is to get your target talent into a forum where you can now communicate with them in an opt-in way. If your hiring is set up to do that, then you can build candidate pipelines quite easily. In fact, we do this all the time.
Number two is that once you've connected with these people, that you have to keep in touch with them. This is the trickier part, because you don't want to just send out random things. You need to make sure to reach out when there's a job or referral to see if they're interested, or send out specific, targeted marketing material that may have the open jobs at the bottom.
Number three on establishing and mining your talent pool is think of it as a living, breathing thing. The more often that you can offer something that shows appreciation of their continued engagement, the better.
To highlight this point, a friend of mine who used to be the CFO for a leading clothing retailer and I were talking, and I asked him, "how many applicants does your company get a year worldwide?" And the answer was about 3.5 million people apply to these jobs annually. I asked him, "how many of that 3.5 million people wear clothes?" And his jaw dropped, because he hadn't realized that these are customers who happened to be applying to jobs, they're not just candidates.
Part of cultivating that relationship is realizing that an applicant might also be a public shareholder of your company, they might be a customer, they might be a future hire, a referral source, they might at some point work at one of the key vendors of the company. So this is a relationship that you really want to nurture and take care of throughout the whole hiring process and afterward.
About Accolo
Accolo is an award winning Recruitment Process Outsourcing (RPO) provider based in Dallas, Taxes. Companies engage Accolo as their turn-key internal recruiting department, an extension of their existing recruiting team or as their On-Demand recruitment capacity partner. Accolo's unique application of the "art" of recruiting within a highly elastic and automated framework, along with an expansive professional network of trained and certified hiring consultants (recruiters), delivers quantifiable improvements in recruiting elasticity, quality, efficiency and cost.