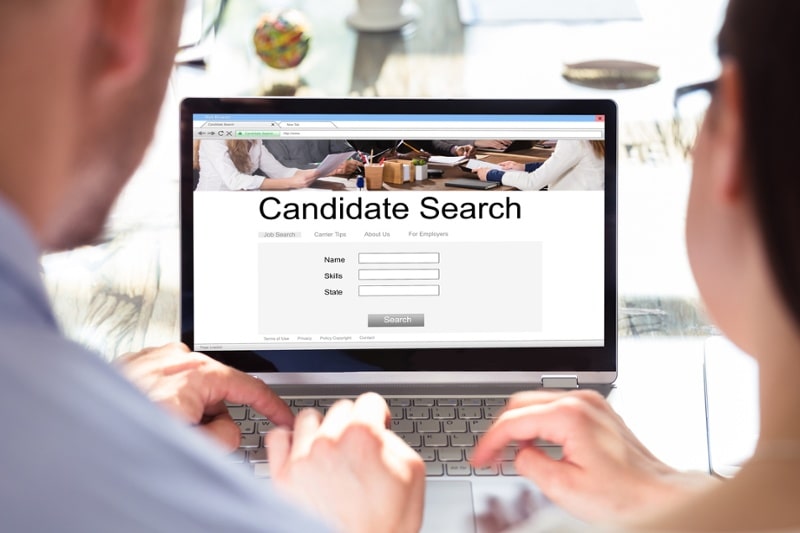 If your organization isn't sourcing candidates all the time, you won't be able to hire rapidly when you need to grow your workforce. The legendary adman David Ogilvy had a saying, "Sell or else." He meant if your words aren't selling, they're worthless. In talent acquisition, it's "source or else."
In this post, we'll discuss why sourcing is essential to finding the best talent. And talk about the top business benefits of continuously sourcing.
What is sourcing?
Talent sourcing is a series of steps to find, analyze, and grow a relationship with potential job candidates. Building an initial connection with future job applicants helps you vet and pre-qualify them. As a result, you ensure your talent pipeline is full of top talent. The goal of sourcing is to create a continuous flow of candidates in your talent pipeline. With a constantly flowing talent pipeline, you'll have a larger pool of candidates to fill open jobs as needed.
Why is Sourcing Important?
Sourcing is a stable long-term investment that gives organizations a competitive advantage. The shape of recovery is still yet to be determined. But when the economy recovers, every firm will be vying for top talent. Therefore, you should source now and never stop.
Build a steady talent pipeline of contingent labor with direct sourcing. Sign up for our webinar to learn how.
The Top Business Benefits of Sourcing
There are tons of benefits to sourcing. When you need to build a case to start sourcing now and continue sourcing, include these top business benefits:
1) Increase the Pool of Qualified Talent
Candidate sourcing all the time will start relationships with people who potentially have the right skill set and cultural fit. Nurturing a relationship with them now will fill your talent pipeline to the brim with qualified talent. A full talent pipeline today ensures you hire top talent tomorrow.
2) Enhances Candidate Screening
Every company wants to hire the most qualified talent. Looking at a candidate's hard skills alone doesn't ensure a quality hire. If a candidate doesn't fit your culture and values, they won't be successful; no matter how impressive they are. Proactively sourcing allows you to get to know potential candidates early in the process. As a result of this proactive action, you can find out early on whether they're a good fit for your team.
3) Improved Candidate Experience
Getting to know prospective candidates early in the process can help you create a real relationship with them. After all, it takes time to understand the person to whom you're talking. To know someone, one must be sincere in their interactions. It's these honest conversations that make candidates comfortable.
When prospective hires feel comfortable with the process, they have a better chance of enjoying the hiring experience. If they like sharing the hiring process with you, they'll look favorably on your company even if you don't hire them. Also, there's a strong chance that you could engage them for a different role in your company.
4) Improved Employer Brand
Sourcing will provide your employer with brand visibility within talent communities. For example, sharing your social responsibility initiatives, diversity data, and personal stories of employees build trust for your organization within talent communities.
As your employer brand message becomes familiar to the talent hearing your message, they'll see the recruiter as an ally. And because the internet has turned the world into a giant talent pool, your company's reputation will reach beyond your talent community. Your brand will have the capability of reaching people you'd least expect. As a result, you strengthen your employer brand.
5) Improved Diversity of Hires
Diverse candidates want to feel like they fit in with a company. Starting an honest relationship with candidates now will help your company make them feel welcome. When they feel invited to the hiring process, they can honestly decide whether your company is a good fit for them. Companies ought to source diverse candidates today for a diverse workforce tomorrow.
6) Improve the Quality of Talent Hired
Sourcing is all about quality. Yes, sourcers should cast as wide a net as possible. But after casting the net, next comes finding the right candidates. And finding the right candidates doesn't happen overnight. That's why companies should always be sourcing. A company can fill its pipeline every day, but if the talent isn't quality, it isn't beneficial.
RPOs take sourcing seriously, and they continually look for talent that meets skill requirements, culture fit, and future hiring needs. They know that the best way to fill your talent pool with quality talent is to add vetted top talent to your talent pool continually. As a result, you'll have a more diverse pool of qualified talent ready to interview when a job becomes open.
7) Reduces Time to Fill
Having a full talent pipeline will help you narrow your list of potential applicants. Being able to shrink down your choices quickly allows your RPO partner to make a strategic plan to attract the ideal candidates to apply. Because the sourcer already created a relationship with the person, they'll know what it will take to persuade the candidate to apply and accept an offer. And they decrease the time it takes to fill the open position.
8) Increase the Retention Rate
Prospects in your talent inventory have more time to learn about your company. The more they know about your company, the likelihood they'll build up a commitment to working for you. They'll know what to expect from day one. Consequently, these hires will have a higher retention rate.
9) Saves Money and Time in The Long Run
Overall, when you're always sourcing, you're anticipating your hiring needs. When you anticipate the candidates for future openings, you shorten the hiring process. The average time to hire is anywhere from 36 to 52 days. But because you never stopped sourcing, you fill the positions quicker and save money doing it. Because you already did the leg work of finding the talent, you'll save on the hiring costs.
RPOs understand the importance of having an ongoing sourcing program in place. To learn more about sourcing and RPOs, please visit our RPO Academy for free resources.