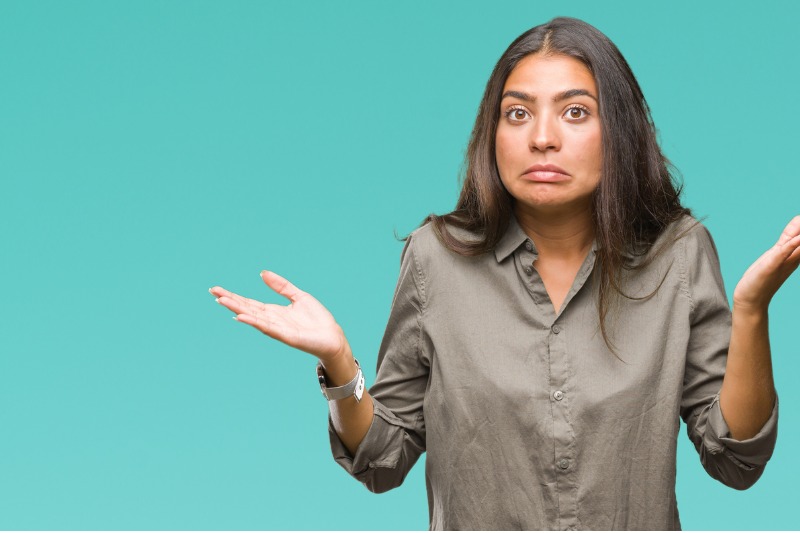 The demand for recruiting and sourcing talent has outstripped its supply. More and more Talent Acquisition leaders and Recruitment Process Outsourcing (RPO) leaders are looking to improve how they find recruitment talent. In our newest RPO Leadership Forum webinar, Patty Silbert, EVP of Talent Strategy and Acquisition at Aspirant Talent Leaders, and Shally Steckerl, Director of Powersourcing® at Aspirant Talent Leaders, talk talent strategy to effectively find qualified sourcing specialists and recruiters.
During this webinar, TA and RPO leaders will gain valuable ways of recruiting the best talent to provide efficient and effective talent sourcing and recruitment. And in the end, they deliver superior service to the hiring managers they serve. This post highlights some of the critical points of the webinar.
Watch the webinar: How can you find out if a source is as good as they claim?
What is Talent Sourcing
Talent sourcing was always something all recruiters did; recruiter, source your candidates, right? But, Steckrel points out that the task of sourcing grew into a specialization over the years. In his book The Sourcing Method, Steckrel defines sourcing as the specialized field of proactively finding and engaging passive talent not found through traditional means. He noted that it's a specialized function of the entire recruitment process.
Sourcing vs. Recruiting
The word "proactive" separates sourcing from recruiting. Sourcing anticipates future job openings. Talent sourcers look for candidates before actual job roles are open. Steckrel said that sourcing searches out candidates "for roles that are open now and for roles that may be open in the future."
But, Steckrel explained that recruiters use the talent pipeline filled by the sourcers. The sourcer fills the pipeline with talent; the recruiters use the pipeline to fill jobs.
Steckrel further added that finding candidates is not a one-size-fits-all scenario. Differences in geography and inbound flows can create gaps in the recruitment process. And it's the job of talent sourcing to fill in those gaps, so the recruiter has a clear path to qualified candidates.
Why are Sourcing Specialists Important?
Steckrel said that are four reasons why sourcing specialists are important. First, he observed that sourcing techniques are constantly changing. The way people use social media and technology changes every day. The algorithms of social media and job boards evolve regularly.
Second, companies need sourcing specialists to stay on top of all the changes. As a result, these specialists can take advantage of the changes on-demand. "That in itself is time-consuming," he said. "… Recruiters are overwhelmed with all the responsibilities they have and expecting them to stay abreast of sourcing techniques and all the changes is a considerable burden."
Third, he noted that talent sourcers work with recruiters on a one-to-many basis. That means a sourcing specialist will work on building multiple talent pipelines. The fluctuation of demand dictates the ratio. These specialists can support numerous recruiters at one time.
The fourth reason Steckrel said is that they fill the talent pipeline for the present and the future. Filling your talent pipeline today makes hiring tomorrow faster and easier.
The Need to Change the Selection Process
Steckrel noticed that companies hire recruitment talent too fast. He described the situation like this. Company A talks with a recruiter on Monday and makes them an offer. But on Tuesday, the recruiter accepted an offer from company B. As a result, he said that companies are taking shortcuts and making bad decisions. Decisions they wouldn't make under different circumstances.
Steckrel said that he sees the selection process needs to change. He pointed out that traditional interview questions no longer work.
When companies use traditional interviewing questions, Steckrel said that companies make hiring mistakes. Companies rush their hiring process and find out two days after the hire they made a mistake.
A New and Effective Way to Interview
Steckrel recommended a new way to interview sourcers. He advised that interviewing techniques focus on technical and competency skills. He also suggested tests and predefined criteria that rate the candidate throughout the process.
Steckrel explained that to interview potential talent, follow these three steps effectively:
Develop a scorecard
Test for sourcing skill
Focus interview questions on core competencies
Steckrel said that a scorecard helps assess for experience. He added that a scorecard gives a fair and standard way of evaluating candidates. In other words, it lets you compare apples to apples instead of comparing apples to oranges.
It might seem counterintuitive to test for sourcing skills and not recruiting skills. But Steckrel pointed out that recruiting skills are more defined than sourcing skills. There's a lot more nuance to sourcing because it's an evolving and shifting skillset. Therefore, testing for sourcing skills helps the hiring manager see the subtleties of sourcing.
For better and deliberate decisions, Steckrel recommended focusing interview questions on core competencies. These core competencies can include:
Behavior
Technical ability
Independence
Business acumen
Creativity
Curiosity

Optimizing Post-Hire Evaluation of Sourcing Specialists
To maximize assessing sourcers, Steckrel advised managers to understand the sourcer's job. He noted that managers don't need to know how sourcers do their jobs. He said that it's more important to understand what sourcers do to be effective. Knowing the what of the work helps managers, "understand what needs to be accomplished and ask smarter questions," Steckrel said.
Managers can use the information sourcing specialists gather to make better decisions. Steckrel observed that quality sourcing information helps managers answer questions related to:
Assigning Resources
Adding or Subtracting Sourcing Specialists/Recruiters
Investing in sourcing and recruiting platforms
Customized Training & Development
Patty Silbert pointed out that many companies look at training and development as an expense and not an investment. Companies will cut training budgets first and budget for them last. But as she sees it, RPOs show proof of good training through effective hiring processes. Silbert noted that effective hiring processes result from customized training and the development of recruitment talent.
She observed that TA leaders need a baseline to measure the performance of each team member. From that baseline, she explained, leadership can decide the type of training needed. And further training and development can grow out from that baseline.
Using Assessment to Bridge Skills Gap
Silbert believes that every recruiter and sourcing specialist wants to learn new skills. But a skills gap still exists with recruitment teams. She observed that the assessment process can erase any skills gap.
To bridge the skills gap with assessment, she said that leadership needs to ask two questions:
How can they improve their existing recruitment talent?
What obstacles do their team face learning new skills?
Silbert highlighted that assessing current talent helps companies during this war of talent.
TA and RPO leaders will need to ensure they have the right team to handle the war of talent. To build a qualified team of sourcing specialists and recruiters, change your selection process, customize your training, and use assessments to bridge any skill gaps.
We hope Silbert and Steckrel's presentation helps you find skillful recruiting talent. For more talent acquisition resources related to RPO, please visit the RPO Academy.