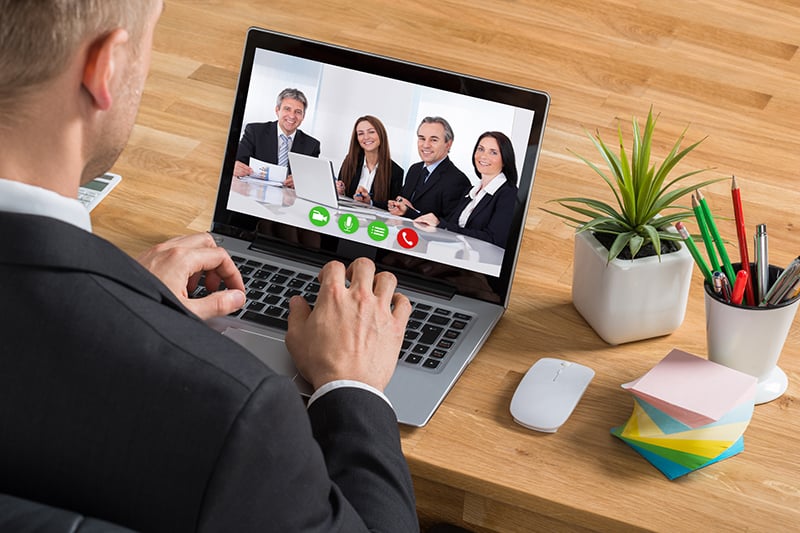 Efficient business operations begin with a happy workforce. Research from the University of Warwick shows that when a workforce is happy, productivity increases by 12%. Enhanced productivity equals higher profit margins, and happy employees start with creating a positive candidate experience. In 2020, to create positive candidate experiences, employers are searching for ways to empathize with their potential employees on a deeper level. These employers rightly believe that understanding prospective new hires will help recruit skilled talent in a small labor market.
Now, usually, people show empathy through physical interactions with others. That is undoubtedly true; however, there is another way that allows for showing this deep understanding of another. That other way is empathetic technology. This technology can help us understand people's preferences, interests, and job skills. RPOs can help you implement this technology. RPOs focus on the human side of recruiting while blending technology to create a positive candidate experience. In this post, you'll find out how RPOs can improve your candidate experience by implementing empathetic technology, avoid applying the wrong software, and getting buy-in from your executive leadership.
How RPOs Improve The Candidate Experience
As the research shows, a positive candidate experience leads to happy employees. A CareerBuilder survey emphasizes this point. It showed that 78 percent of candidates say the overall candidate experience they feel shows how an organization values its workforce.
This insight shows that from the first recruitment contact to onboarding, high-quality talent anticipates a candidate experience that equals or surpasses their expectations. An RPO partner who intelligently uses technology and recruitment strategies can provide empathy that the candidate expects. Using empathy technology, an RPO provider creates rapport with the candidate to establish a relationship that turns into a quality hire and a recruitment success.
How RPOs Employ Empathetic Technology to Enhance The Candidate Experience
Empathy and technology have integrated into each longer than you realized. Guttenberg's printing press, invented in 1440, was the first considerable piece of empathy technology. When printed books became available to the masses, it permitted readers to get into the minds of others. In the pre-industrial age, this was unheard of because most people didn't interact with others outside their village.
Of course, today, television, computers, and smartphones give us technology that allows us to walk in the shoes of others. And in 2020, technology will enable companies to use empathy in their recruitment process. Understanding will play a vital role in the recruitment process. Mark Lobosco, vice president of talent solutions at LinkedIn, has said, "…empathy will reshape the way employers hire and retain talent."

To that end, RPOs deploy real-time matching tools to gain a more in-depth knowledge of a potential candidate. These tools help employers write engaging job descriptions that eliminate bias. Your RPO partner will deploy technology that streamlines your hiring process and allow you to follow key metrics that give you a full picture of your potential candidate.
These tools give employers the ability to list job types, skills, and cross-references to discover whether the candidate is a good fit. Likewise, candidates can enter their job preferences, interests, and abilities, and assess themselves in connection to the requirements of the job. When the candidate can enter these elements, it gives recruiters and employers the ability to step into the shoes of their candidate. If a candidate has an interest in baseball, the recruiter could mention that the company enjoys having team meetings at the ballpark. This kind of interaction would improve the candidate's impression of the company.
Mistakes companies make when implementing technology
While empathy technology is excellent, and companies increasingly want to use it to understand their candidates better, challenges still exist. Companies that rush to implement new technology make mistakes applying that technology because they don't know what's available to them. This kind of misunderstanding leads to the data team choosing software that doesn't allow for the level of empathy they need.
How Partnering With an RPO Can Help You Eliminate The Mistakes
RPOs help your recruit and can help you avoid errors in introducing empathy technology into your recruitment process. Here's where your RPO partner can help you with implementing any new recruitment technology.
The Discovery Phase:
Your HR department and your RPO partner can give the people who will use the technology the most a voice in choosing which technology they need instead of choosing the smartest looking new tool. When it comes to allowing the human touch with your technology, the people using the technology can give you insight on which functions need automation and which do not. You can start with your desired business outcomes, and discover which result you can achieve through automated empathy and which effect you need to accomplish with genuine human interaction.
The Selection Phase:
During the selection phase, your RPO will help you avoid the pitful of using vendors who lack innovative technology. They will take the insights from the discovery phase and match up technology selections that meet those insights. In this phase, your RPO partner can help you select the technology to make work easier for people and increases productivity, all the while creating empathy that enhances the candidate experience. All and all, partnering with an RPO to implement your HR technology will ensure you achieve the insight you desire and eliminate multiple steps and complexities of your recruitment process.
How to Get Buy-In From The C-Suite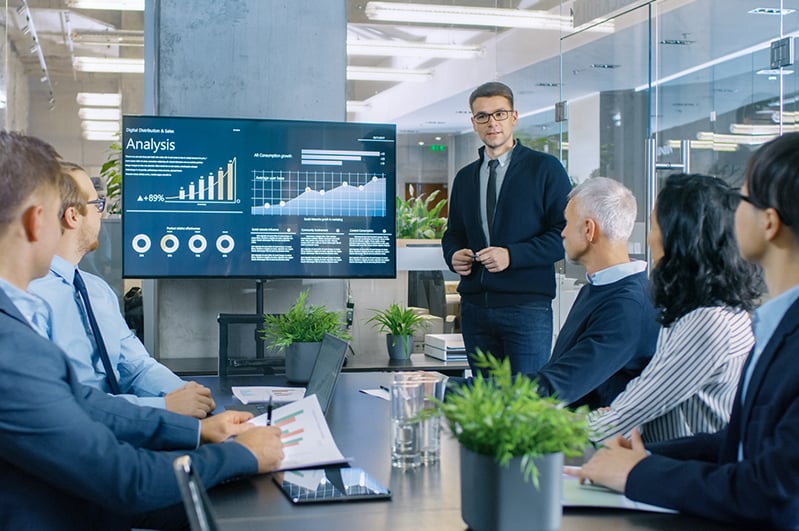 As an HR leader, getting buy-in from the C-suite can seem daunting. Executives have their preconceived notions and biases towards technology, and these sentiments create obstacles to get them to go with your technology plan. Lisa Sterling, chief people and culture officer at Ceridian, gives some advice in this regard. Sterling says, "Tailor your case to your audience." If your executive leadership focuses heavily on ROI, show how technology decreases redundancies and costly mistakes while increases compliance. You know that you can create empathy with automation and with humans. Therefore, you can focus on the deployment of your people using less time to initiate the recruitment process using the insight that will lead to hiring qualified talent. Both of these approaches save the company money.
If your organization is people-centric, Sterling says, "…lead with the positive impacts on workplace culture." Implementing technology that creates a positive candidate experience using empathetic technology where candidates can enter there interests, preferences, and skills leads to the HR department hiring qualified candidates that fit the culture at a faster rate. Also, once the candidate experience turns to an onboarding experience, the new employee has a positive impression of the company and will become more engaged. All in all, investing in HR technology is investing in your company's in your future employees and current employees.

While the human touch is the most vital element in creating a positive candidate experience, empathetic technology can complement and heighten the human touch to enhance the candidate experience. RPOs understand that technology is a neutral tool that can create empathy to bring the employer, candidate, and employees together. And after all, a harmonious candidate experience leads to increased productivity and enhanced profit margins.