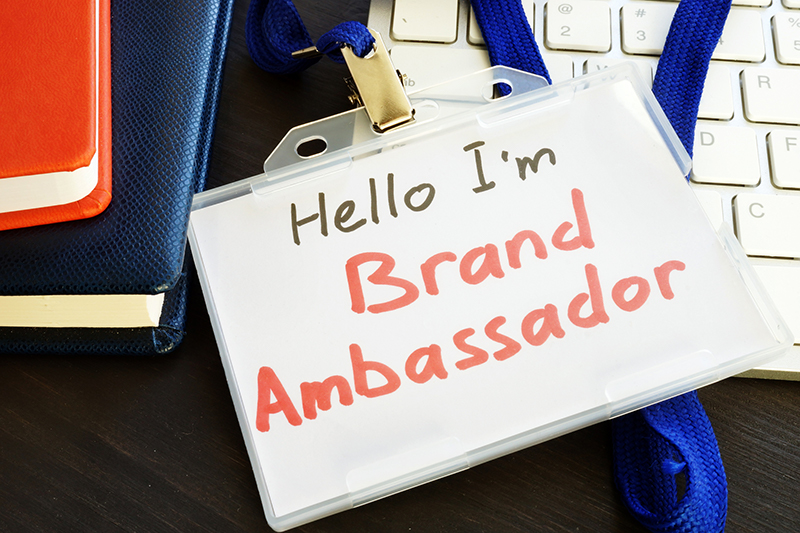 Talent acquisition (TA) professionals understand the importance of an effective employee advocacy program (EAP). An effective EAP completes the employment branding and recruitment marketing strategy. TA leaders also understand the importance of employee value proposition (EVP). The EVP says who the organization is as an employer through their employees; while, the employer brand sends out that message to their external talent market.
TA leaders who master these concepts will thrive.
Erin McDermott Peterson speaks to TA leaders about these best practices and their experiences on her podcast, "Big Fish in the Talent Pool." In a recent episode, Erin interviewed Allison Kruse, Director of Marketing for Kforce. Erin and Allison talked best practices of employee advocacy and branding and EVP. They also tackled the importance of personas in talent acquisition. Here are some highlights of the interview.
Employee Advocacy Best Practices
Kruse said that employee advocacy means different things in different settings. Kruse's best practices in executing Kforce's EAP include:
1) Create ready-to-share content for employees
Kruse explained that some companies use paid-for technology platforms to run their EAP. But Kruse's in-house team curates or creates content and sends it to all employees twice a week via email. Employees can choose to share the content or not.
Kruse and her team make sharing content easy. The content is pre-written, on-brand, and uses Kforce's existing marketing strategy. As a result, this helps employees feel more comfortable about sharing content.
Kruse noticed an unintended benefit. Kruse saw that the program educated the employees on trends in talent acquisition and how those trends relate to the customers that Kforce serves.
Kruse also saw the value of the shared content. Anyone considering to join Kforce or work for Kforce will trust its employees over messages coming from its marketing office."
Suggested reading: 4 Tricks to Employer Branding Strategy
2) Apply to your posted job
Kruse pointed out that candidates typically use 12-to-18 touch points with any brand before deciding to apply to their jobs. So Kruse said that TA leaders need to make their content count. She recommended that as a TA leader, you should apply to your posted jobs. By applying to your posted jobs, you experience the process like candidates experiences them.
3) Audit your content
Next, Kruse recommended auditing your content. Try to see the content through the eyes of the candidate. What is that candidate seeing or not seeing? What's missing? TA leaders should ask, "are you informing the candidate about the job they're applying to?" Kruse stressed that you want to make sure you get the right candidate for the job first.
Branding and Employee Value Proposition Best Practices
Kruse shared many great tips for a successful branding and EVP strategy.
1) Assign a dedicated EVP and employer brand ambassador
Kruse recommends hiring a person to run the channels you use to promote your employer brand and EVP. Because of content saturation, TA leaders need a person on the team to make EVP and branding their life. Whether you use Facebook, Twitter, LinkedIn, or Instagram, Kruse explains that you need a knowledgable full-time person to drive your promotion forward. Kruse said, "You can have the best technology in the world, but if you don't know how to use that technology, then you're throwing your money away."
Suggested reading: Avoid This Mistake When Handling Negative Reviews on Glassdoor
2) Make it data-driven
You need a data-driven strategy. Kruse pointed out that TA leaders need analytics to make decisions. Analytics makes it easier for TA leaders to see what's working per channel, audience, and persona.
To make those decisions, TA leaders can use A/B testing on the same piece of content. Kruse and her team test the creative for promoting one blog post. They test a still image against a video. They want to find out whether the image or the video is driving traffic to the blog post. They also test the image against a funny meme or some other kind of humor. A sense of humor, Kruse found out, plays a vital role in engaging candidates.
Webinar: How to tell your employment story
How Important is it for TA Leaders to Understand Personas
Talent acquisition professionals have borrowed the concept of persona from content marketing, which has been making its way into recruitment marketing for the past few years.
As defined by Ardath Albee, a persona is "a composite sketch of a target market based on validated commonalities – not assumptions – that inform the content strategy to drive productive buyer engagement." You can find tons of information on persona and content marketing via credible sources such as the Content Marketing Institute.
In talent acquisition, you build personas to understand who your candidates are. Kruse thinks that it's crucial that TA leaders understand the concept of personas. "Without personas, you may only guess what content your audience wants. This means you are more likely to revert to creating content around what you know best (your products and company) instead of around the information your audience is actively seeking," explains Jodi Harris.
Personas won't work at every organization because personas take time and effort. Personas are a constant work in progress. According to the Content Marketing Institute, 68% of B2B and 73% of B2C marketers are focused on building audiences as part of their content marketing strategies. You're always testing personas — testing different content and different marketing vehicles for that persona. Not every organization can dedicate the time and effort to develop personas.
Kruse explained a basic understanding of the person you're trying to reach works fine. Understanding what drives the person you're trying to reach. As a TA leader, you need to understand the candidate's questions. Understand what they need to know. And understand the candidate's pain points.
You can listen to Kruse's full interview on Peterson's podcast, Big Fish in the Talent Pool.