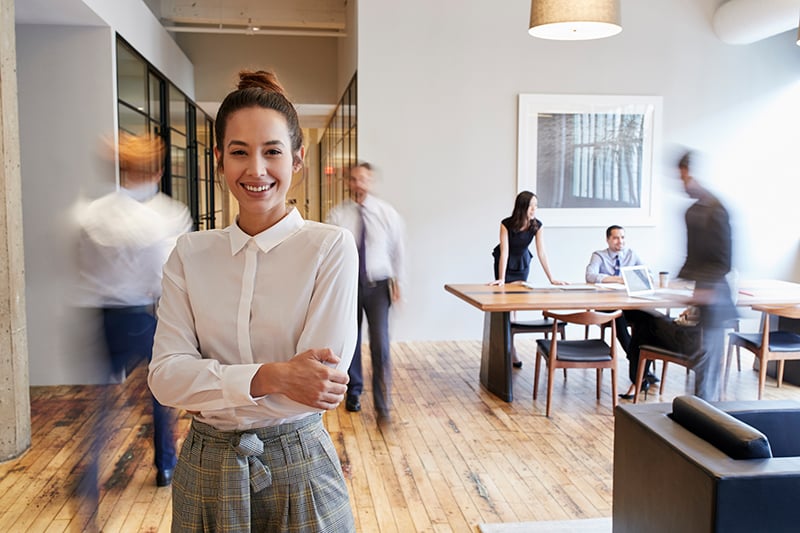 Creating an employment brand is not as easy as it sounds. Making sure the organization is viewed how executives and shareholders want it to be, in order to recruit and retain top talent, requires strategy. Katrina Kibben, CEO/Founder of Three Ears Media, states, the "Employer brand doesn't work unless you do."
Laila Moore, Senior Vice President of Global Employment Branding at Bank of America, shares to "Understand your work culture, and your company's internal and external brand perception. Every company has a distinct culture, and it's important to know how that resonates with both your current employees and future talent."
Suggested: 3 Top Tips to Employer Branding
Tricks to a Successful Strategy
Define who the target audience is. Who are the people you want to reach? Are they entry-level or top executives?
Decide on the main reason the organization stands out. Do you use the latest technology? Do you have a program unlike anyone else?
Define what the objectives are for the organization. What are the key performance indicators (KPI's)? This will allow the organization to monitor how the strategy is working.
Decide what communication channels the organization will use to effectively get the brand out to attract the right candidates. What social media channels meet the target audience or what job boards should you pay to highlight an opening?
According to Tracey Parsons, President of Parsons Strategic Consulting, when building a branding strategy you need to know what is happening now. She suggests to "find every piece of data available." A trick Parsons uses is to encourage the marketing and human resource departments to 'secret shop' themselves to find out what the candidate experience is currently like. By doing this the organization has a baseline to grow the employment brand.
Learning how to build a successful branding strategy is a great start, but knowing how to measure performance is also necessary.
Suggested: Avoid This Mistake When Handling Negative Reviews on Glassdoor
Metrics to Determine Branding Success
Metrics are not a 'one size fits all' type of measurement. A great employment branding strategy will track the effectiveness of the strategy. Most organizations want to know what the return on investment, ROI, is.
John G. Graham Jr, Senior Manager Global Employer Brand and Recruitment Marketing at AMGEN looks at the engagement of the content being put out. Graham suggests to "connect content strategy to candidate outcomes." For example, how many candidates became applicants? Or how many were invited to interview? By doing this the organization can determine if they are attracting the type of candidate with the correct skills they are looking for.
According to Moore, "In general, we look at awards, rankings, review sites and influencer data to understand our overall positioning relative to our peers and the market in general." There are many sites available to access this type of data. For example, Glassdoor provides employee, both past and current, reviews on the organization.
Parsons suggests to look at the conversions: how many people applied, what percent of applicants are quality, and finally to look at retention to determine if the employer brand is working.
Utilizing the data and analyzing the metrics involved to create an employment branding strategy allows organizations to attract quality talent.
You can learn more from these talented professionals at the EBrandCon, Employer Branding Strategies Conference in San Diego, May 7-9, 2019. Tracey Parsons, Laila Moore, John Graham, and Katrina Kibbens will all be presenting at this conference!