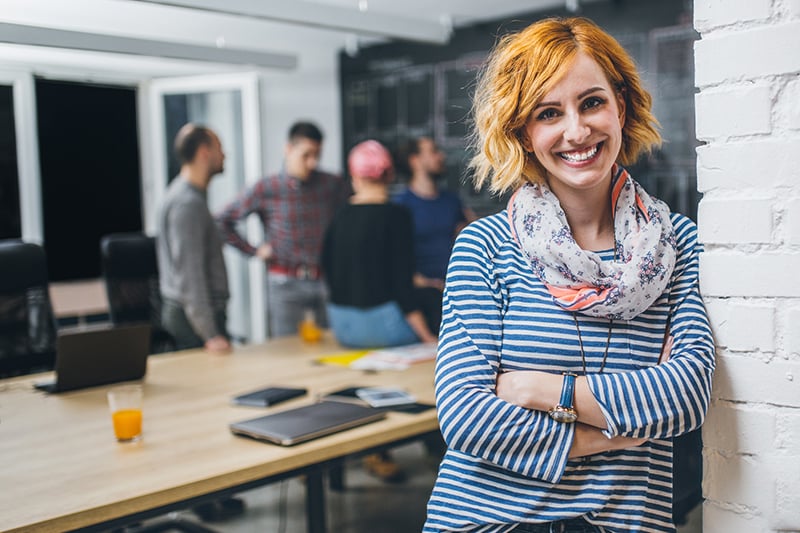 Recruitment marketing and employer branding are gaining popularity in most organizations as the war on talent continues. An employer's brand includes the values and mission of an organization and how current, past, and future employees view the organization. According to an article in Forbes, "One of the most effective ways of promoting recruitment is to create a workplace that employees recommend to their friends." Tracey Parsons, President of Parsons Strategic Consulting, stated her famous quote "They come for the brand, they convert for the job, they stay for the culture"
As Parsons states, they come for the brand, so how can the organizations brand convince top talent to even apply? According to CEB Global, 57 percent of the apply decision is made before they get to your site. This is why employer branding is so important for all organizations.
Webinar: How to recruit candidates who fit your corporate culture
Tips to Branding
Parsons' number one tip to employer branding is to understand the external perception. "What do our candidates want?" To learn what a candidate wants in a hiring process, a culture, or in the organization itself, ask people who did not get the job. As stated in an article from Society of Human Resources Management, SHRM, "Identify top talent, and ask what those employees like about working for the company. Determine the attributes of these star employees that the organization would want to attract."
A second suggestion comes from Katrina Kibben, CEO and Founder of Three Ears Media. "Don't take a generic approach," she says because it's "not one size fits all". Kibben suggests personalizing to the human element. To do this, find out what makes the organization unique. Reading a job ad that says the exact same reason to work for the organization as the last one does not show the "why" a candidate should apply. Some organizations may have a unique benefit they offer, whereas another may have a new type of technology they use. These types of ideas are where an organization can stand out and show their brand.
The third idea comes from John G. Graham Jr, Senior Manager Global Employer Brand and Recruitment Marketing at AMGEN, a biotechnology company. Graham suggests to "find an agency partner to help with tactics, so you can focus on relationships." Employer branding in an organization is made up of many people, everyone that works in the organization. By utilizing a team to focus on the analytical side of the brand it frees up others to focus on the human side and building relationships.
Graham states, "Companies should not view employment branding as just being owned by the talent acquisition team, but by everyone."
Employer Branding Strategies Conference #EBrandCon
Tracey Parsons, Katrina Kibben, and John Graham are all top professionals in the employer branding space and human resource space. If you want to learn more from them, they will be speaking at the EBrandCon Employer Branding Strategies Conference on May 7-9, 2019 in San Diego.
EBrandCon will be covering a variety of topics for professionals to learn about including:
Emerging tech and trends
Tips, Tricks, and Tools for Branding Success
Case Studies
Recruitment Marketing
Sessions are tailored for practitioners responsible for employer branding, talent attraction, and recruitment marketing.