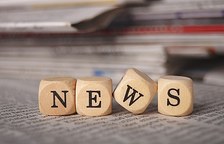 Eighty-seven percent of C-suite executives recognize disengaged employees as one of the biggest threats to their business. Disengaged employees aren't just a result of bad management. They could also a be a result of bad hiring and poor employment branding. Fixing the problem requires innovation and a few changes in mindset. This week's RPO news roundup covers some of those changes.
Innovation in Recruiting is Asking a Different Question- The Seamless Workforce - Asking which type of person you want to hire may seem like a reasonable question to ask in recruiting, but getting the right hire (and making sure that hire sticks) may not be accomplished when asking that question. If you have open positions that need to be filled, then perhaps the problem needs to be approached differently by asking a different question, or even seeking a different answer.
What type of person do we want to hire?
What type of person do we want to hire?
What type of person do we want to hire?
More Than 1 in 3 Have No Employer Branding Strategy - The Hiring Site - In a recent survey from CareerBuilder, 37% of respondents don't have any employer branding strategy in place. Over one-third of organizations don't have a coordinated campaign to communicate the right messaging to potential candidates. An employment brand is different from the consumer brand, or your normal marketing and branding, so it's not enough to achieve optimum hiring results.
Everything You Need to Know about Employee Engagement - In 3 Sentences and a Snappy Video - The HR Capitalist - Employee engagement is about a mutual commitment between the company and the employee. It's much more than having satisfied employees, or employees that do their job well, or employees who like their job and like coming to work. It's about having employees who are willing to improve the company and see the company succeed. How hurtful is disengagement? Over 30% of U.S workers said they would forgo a substantial pay raise to see their direct supervisor fired. Ouch.
When Recruiting Becomes Fun and Games - The RPO Hub - Turning your application process into a game could be a great way to increase employee engagement while reducing high turnover rates. French postal service Formaposte did that, allowing applicants to experience what it's like to be a postal workers. Those that didn't like that job could drop out before they were hired, and those that did are much more engaged and familiar with the position they were accepting. It's still a novel concept, but those who have tried it have seen great results.
Nice or Tough: Which Approach Engages Employees Most? - Harvard Business Review - Although leaders aren't the only thing that affects employee engagement, it is one of the most important. A recent study that an approach that incorporates both niceness and toughness i.e. a sensitivity to people and issues while having a drive to high goals and standards, is what works best to have the highest employee engagement possible. This isn't an "and/or" situation, but a situation that requires a lot skill and flexibility to meet the demands of employees.
It's no secret that one of the biggest expenses and assets for an organization are employees. From recruiting and hiring to training and retaining, managing human resources is a huge cost. In our upcoming webinar on September 25, we'll show you how to do these things well and turn them into an asset for your organization. We'll deliver techniques like:

• Methods of establishing quantitative results to show the business impact of recruiting.
• A method for calculating the true cost of turnover.
• Metrics to link lost revenue associated with recruiting and speed of hire
Join Mike Mayeux, Founder and CEO of Novotus, in this upcoming hour-long webinar as he provides information that helps talent acquisition leaders share the impact of recruiting.