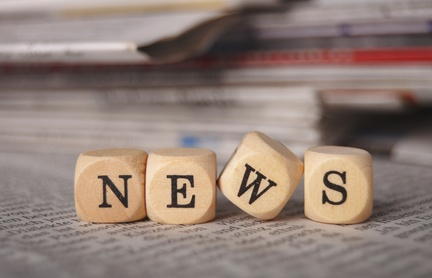 Great leadership in recruitment is about knowing your strengths and weaknesses, but also recognizing when to use your strengths and when to admit openly about your weaknesses. Leadership isn't always about being strong and never being weak, as sometimes someone else is strong in a certain aspect of recruiting, and that's when you need to delegate or to ask for help so that you can focus on what you do best. This week's hiring and recruiting news roundup is primarily about strengths and leadership.
237,336 Languages of Recruiting: What's Yours? - Novotus - The discussion is always to improve upon your weaknesses, but people who focus on their strengths each day are six times more likely to be engaged at their jobs. So, instead of thinking about what we aren't good at, recruiters and the workplace so think about their strengths. Everyone has a different combination of strengths, nearly a quarter million combinations are possible. Which combinations are you going to communicate in your employment brand?
4 More Awesome Benefits of Recruitment Outsourcing - RPO Hub - Our previous post about the benefits of recruitment process outsourcing was one our most popular posts for 2013. Since the subject matter was popular, we wrote a follow up piece discussing four more benefits of outsourcing your recruiting. These four benefits include developing metrics for tracking and auditing, and creating a talent pool for future hiring opportunities. About 60% of employers don't have any sort of talent pool or pipeline, and it is possible to outsource just that part of the recruiting process so that you can decrease your time to hire.
Take a Sword to It: Leadership Insight - Method3 - The fourth season of "Game of Thrones" has just begun, and fans of the show will enjoy this article. After all, if you're going to spend the time watching the show, why not pick up a few leadership tips and insight from Daenerys, Tyrion, and Stannis that you can apply to your recruitment strategy? Putting others first, and understanding their motivations, are qualities that exist and have value beyond this fictional universe. Doing the same thing with your employees and candidates can go a long way in developing a successful organization.
Action Required: Do's and Don'ts for Rejecting Candidates - The Hiring Site - Your candidates are also your customers. Studies show that candidates who don't get any response from their job applications are less likely to purchase the products and services of those employers. The impact is much more negative to the employment brand and the bottom line when there isn't any response regarding the interview. Granted, it's best practice for job seekers to reach out to hiring managers regarding the status of their interviews, but it's also best practice for hiring managers to reach out to candidates when a decision has been made (or even why a decision has yet to be made).
Are You Seeing Clearly? The Case for Not Overusing Strengths with Hiring Managers - The Seamless Workforce - Knowing and focusing on your strengths is a good thing, but doing so shouldn't come at the detriment of forgetting the strengths or others or trying someting different when your core strengths are working. The great thing about a strength is that you don't have to force it in order to see results or to accomplish something, so once a strength needs to be forced, then it's likely you're overusing it. Remember, insight can come from anywhere, and there isn't just one type of strength, as illustrated in the first article in this news roundup.