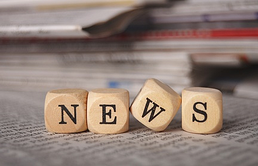 This week's RPO news roundup is all about bridging the skills gap, sifting through that pile of applications hoping someone has what you need to do the job. All the while, those people are hoping and praying you'll be the one to offer an interview. It's not easy to reconcile. This week's recruiting news roundup hopefully offers a few tips and current thought on closing the gap.

Is the Skills Gap Just a Scapegoat for Employers? - The Hiring Site - Is there really a skills gap, or is the problem really that employers are truly offering competitive compensation for their open positions? Their arguments argue the latter, saying a 10 percent increase in compensation increases the number of applicants by seven percent. Are skilled candidates simply just opting for more lucrative industries?
Best Practices in Adopting an RPO Model - The Staffing Stream - The two main best practices when choosing RPO as your solution are to outline what you want to accomplish by outsourcing your recruiting and to select the right provider for your needs. That's essentially it, although this article goes into detail of what to look for, and what ought to be in that outline when determining your goals for recruitment outsourcing.
Best Hiring Practices: Dream a Little Bigger - The Seamless Workforce - Who doesn't love a little Inception-inspired article about hiring practices? After all, it doesn't take much to have an idea planted and to have it turn into something big. This article offers three hiring practice tips on how to find the right candidates, and where you could look that could bridge the skills gap that's growing in your organization. Essentially, it's a matter of thinking creatively and responding appropriately when the situation is urgent.
How Do We Deal with the Fact that Employee Skill Sets Have a Finite Life? - TLNT - Skills aren't "front-loaded" onto our careers anymore. They are developed and improved over time, and many are gained and lost as things change. The author here argues that self-driven development of soft skills, such as creativity, leadership, and bilingual skills, are what it's going to take to bridge the skills gap and to change how we think about the nature of education and employment.
Successful Recruiting in Matrix Organizations - ERe.net - Recruiting for a matrix organization, where there isn't a clear hierarchal or boss/employee structure, requires looking for a different set of skills. In these organizations, employees have multiple bosses, are working on multiple teams, and often have multiple (and sometimes conflicting goals). Because of the nature of the companies, skills like adaptivity, influence, and self-leadership, are highly prized.
The Smartest Leaders Make Their Own Opportunities - Harvard Business Review - This is a great article about taking a chance and doing what it takes to move your career forward, instead of waiting for opportunities or putting your name in the rat race that is "job searching." Sometimes, the best opportunities are the ones that aren't listed. The best opportunities are sometimes what you create yourself and what you present to someone else as something incredible.
Any successful relationship is dependent on a good beginning. Hiring an RPO partner is no different. In this hour-long webinar we will discuss and learn what an RPO buyer should do to prepare for hiring an RPO provider. Learn how to use and implement our proven assessment that will ensure a good relationship each and every time. Register for this June 19 webinar by clicking the button below: