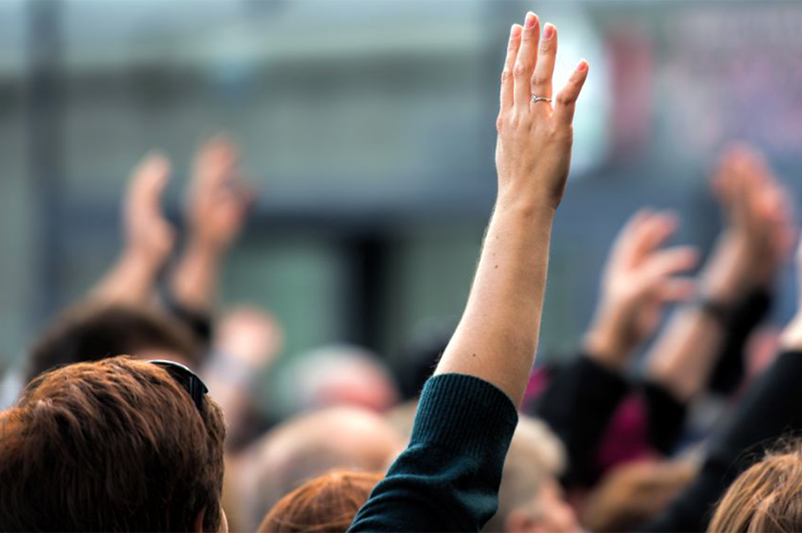 There are many components to hiring, but one aspect has risen in prominence and captured the attention of the talent acquisition community: talent engagement and recruitment marketing.
Recruitment marketing, the marriage between brand marketing and candidate and employee engagement, plays an essential role in obtaining quality candidates, and thus, delivering quality to consumers.
The Big Questions
Your talent engagement strategy relies heavily on your branding, so understanding your branding – or what you want your brand to represent – is fundamental to engaging your existing talent as well as potential candidates.
Webinar: Blurring the lines between recruiting, marketing, and human resources
It's important that candidates understand who you are as a company, explains John Hess, Executive Vice President Operations at Advanced RPO, a talent acquisition organization specializing in recruitment process outsourcing. Organizations need to ask themselves questions that get to the heart of the organization: What's your culture? What's it like to work with the company? What's the organization's purpose? Establishing and marketing these ideas are essential not just for attracting the candidates you want, but for allowing candidates you don't want to self-select out, explains Hess.
Part of that self-discovery is determining your employee value proposition (EVP), Hess adds. "It's extremely important that you know your strengths as an organization. Why would someone want to come work for your company?"
Building a Talent Pipeline: The Employer Branding Effect
Tapping into your existing employees is a great way of defining that EVP so that you can work it into your recruitment marketing, offers Hess. For example, what brought them to the company and what keeps them there? What do they like most about the organization?
"If you're not communicating with candidates on a regular basis, if you're not continuing to build brand awareness out there in the marketplace, you're going to get behind," says Hess. Whether its press releases, job postings, or networking events, it's important to consistently provide that recruitment marketing.
"I will say in my experience that this is one of the biggest areas of opportunity for a lot of organizations," agrees Pam Verhoff, President of Advanced RPO.
Belonging: What Candidates Look for in an Employer
Tips for Crafting and Maintaining Talent Engagement Strategy
Given the unique nature of each organization and their specific candidate needs, there is no one-size-fits-all approach to building a talent engagement strategy. Instead, there are a few areas your organization should examine to start building and improving your strategy.
Monitor Your Online Reviews
When considering reviews of your business online, Hess recommends considering the old rule of thumb: if something good happens to someone involving your organization, that person will tell one person about the event. If something bad happens to that person, you can be sure they're going to tell 10 people about it. But when you throw the internet into the mix?
"With online social media today, that one person telling ten people turns into one person telling thousands of people," observes Hess.
Avoid This Mistake When Handling Negative Reviews on Glassdoor
Monitoring your online presence in this regard is crucial and your organization needs to do its best to cultivate a positive look online. Hess recommends encouraging employees to post on sites such as Glassdoor to give their honest feedback, and even encouraging potential candidates to post their experiences as well. Responding to feedback left on sites, no matter good or bad, can also demonstrate your organization's commitment to candidate and employee experience, and show a dedication to improvement.
Hone Your Message
"With so many messages out there, you need to explain who you are and what makes you different from so many other companies out there," says Hess. Nailing down that message and targeting those candidates is important for success – it just takes some work to do the research internally and externally, he adds.
One way to get started on your message is to look at your websites, advises Hess. "What's the first impression someone gets? When someone looks at your site, is it clear?"
Your site and the message it presents needs to properly align with your marketing brand, he notes. "No matter where you're visible, such as online or at career fairs, you need to make sure your branding is consistent and that it accurately reflects your culture. This consistency must also extend to your job postings as well, which is where many candidates will first experience your company brand.
Webinar: Blurring the lines between HR/Recruiting and Marketing
Keep Your Existing Employees Engaged
Recruitment marketing isn't something you do only when you need a few new candidates in the pipeline – recruitment marketing needs to exist as a regular communication with candidates and internal talent on an ongoing basis.
Keep Up Development on Your Talent Pipeline
Strong recruitment marketing and branding can help you pull in the types of candidates you need for success, and there are also a variety of tools or businesses out there that can help you develop and refine that pipeline, advises Hess.
Keeping the interest of not only candidates but existing talent is key to supporting a brand that draws top talent to your organization in the first place and is a building block of a strong talent acquisition program. Stay tuned for more essential elements of an effective talent acquisition program courtesy of Advanced RPO and the Recruitment Process Outsourcing Association.