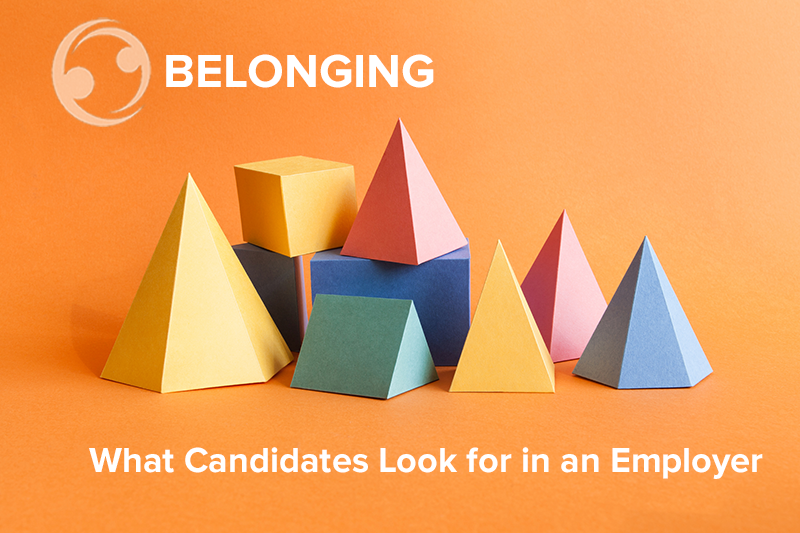 Talent acquisition leaders have come to understand the growing importance of branding and recruitment marketing. As Staci Johnson, Vice President Marketing at Roth Staffing Companies noted, organizations need to continue to recruit existing employees with just as much effort as spent on recruiting external candidates. In this sense, both the candidates a business seeks and the existing employees they possess are customers.
"Disruption is the new norm"
While technology is viewed as the cause of such a divide between businesses and customers, it also appears to be the very thing that will allow businesses to engage with their customers at an even greater level than before. The new wave of automation and AI and how it will help engagement was one of the major points touched on by Inhi Cho Suh, Paul Papas, and Jen Zick during their presentation "From Digital Disruption to Dominance: Reimagining Every Customer Experience," at IBM's Think 2018 conference.
"Disruption is the new norm," Suh states, pointing to innovations such as Amazon, Alexa, or the social media that changed the way we communicate. Other factors, such as the economy and politics, can heavily impact the way your business operates and whether your company can fulfill its brand promise. In the case of talent acquisition, one only need look at the competitive job market, the rise of the gig economy, and job hopping as developments that not only rely on your employer brand but can affect how – or if – you can deliver your promise.
For recruiters, a brand promise is paramount to the continuing success of not just the business itself, but for the ability to recruit the highly sought after "passive candidate" base. As Johnson explained during the webinar "Blurring the Lines Between Human Resources, Recruiting and Marketing," recruitment marketing relies heavily on your brand promise, which plays a crucial role in filling and sustaining your talent pipeline.
Culture Fit and Belonging
Paul Papas is Global Leader for IBM Digital Strategy and leads a team of 16,000 digital experts at IBM iX, helping other businesses define their customer experience and marketing strategy and bringing those strategies to life through technology and data. Papas notes that while many companies gather data, simply having the data isn't enough: what matters is what you do with that data. For Papas and his team, data is used to get to the underlying needs of customers. And in the case of recruiters, these customers are the candidates.
A key finding Papas and his team found was that more than a particular product or benefit, what customers want more than anything is belonging.
In many ways, the concept of "belonging" is the backbone of TA "culture fit." While salary or benefits are important factors in a candidate's decision to accept a position, whether the culture of the organization is a fit for that individual most often determines whether that candidate will jump on board. As Hueman CEO Dwight Cooper and Hueman VP of Marketing Sarah Palmer detail in their eBook "Culture Fit Disrupted," cultivating a strong brand and culture are essential for attracting the highly skilled passive candidates that are among the most sought-after employees.
IBM has tossed their hat into the ring in supporting the importance of culture fit: they recently published a paper on "brand belonging" with market research organization Ipsos that found "belonging brands" are able to drive a growth rate three times higher than other brands.
Let Your Tech Handle the Data
Presenter Jen Zick, Vice President of Direct Marketing at Ticketmaster, described how Ticketmaster has recently expanded their B2B footprint in order to help clients engage fans and get them to attend the events that Ticketmaster serves. Part of this help includes equipping clients with information platforms that help them best process and make sense of the data they acquire.
"Even marketing has evolved into a data driven science, but many marketers in this industry don't think of themselves that way," explains Zick. Zick and her team work to remove that barrier between data and action by providing Watson campaign automation to clients. This platform automatically digests large quantities of information and presents the data in helpful ways tailored to a team, removing the burden of interpreting the data for employees.
Tricia Tamkin, partner at Moore eSSentials, observed that AI and automation was not something recruiters should fear, but instead will let them return to doing the job they love. Based on the research and developments coming out of IBM, it's time recruiters take active steps to embrace and integrate technology as a path to creating an environment where candidates can truly belong.