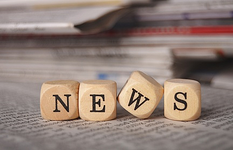 This week's hiring and recruiting news roundup has a lot to do with employee engagement, a hot topic this time of year when employee's are thinking about the holidays and when 2014 recruiting strategies need to be planned and considered. Now's the time to think about these things, before everyone goes on vacation or is too tired from their vacations. Below are some of the most interesting hiring and recruiting news stories from the past week.
Holiday Hiring Myth: Ways to Stay Motivated During the Holiday Season -The Seamless Workforce - Part of the holiday hiring myth is that there are fewer job seekers during the last few weeks of the year, maybe because candidates think companies won't hire during a time when people (candidates included) are going to want to take off. Even if the pace slows down, don't treat the holidays as a recruiting downtime, but as the best time to prep for the 2014 pipeline and recruiting strategy. Use this time to work on your employment brand, to file the good resumes you do receive, and to interview those who are available because they have taken the time off.
Employee Motivation: How Far Have We Really Come? - Method3 Blog - Employee engagement and motivation is much more than ensuring they have a stable job, good pay, and benefits. Yes, those things matter to some people, but once those people have those things, this article argues that all their needs haven't been met. In fact, the author says that all an organization has done is remove demotivating factors, but not offer real motivation. This is because once someone has the job, this person's next need is to be creative, be accepted as a contributing member to the workplace, and be given the ability to solve challenging problems.
Business as Unusual: 7 Unconventional Ways to Boost Employee Productivity - The Hiring Site -I wouldn't go so far as to say nap rooms are the norm in the workplace, but it is normal for sleepy and fatigued workers to be rather unproductive. So, if encouraging a nap during work hours boosts productivity, then why not give it a shot. It's this and six other unconventional tactics that can boost employee productivity. It comes down to making your employee more comfortable at work, whether its through an on-site clinic, gamification strategies (a short Super Mario break isn't a bad idea either), and promoting healthy lifestyles through fitness and food.
Conceptualizing Employee Engagement - The RPO Hub - Employee engagement is usually defined as, "the involvement, commitment and enthusiasm of employees for their work." However, it's not the only type of engagement happening at the workplace, and it's not the only type of engagement that affects commitment and enthusiasm. If an employee doesn't get along with another employee in the office, then that employee will not be as engaged. Engagement also isn't just attitude, but also behavior. An engaged employee will go above and beyond to get work done, will speak highly of the company in public, and will stay focused throughout the day. Essentially employee engagement is more than making and keeping them happy.
Forget the Potential Candidates; You Want the "Probable" Candidates Instead - TLNT - A probable candidate is a candidate that is uniquely and exactly fitted for an open position, and most likely, certain companies are great sources of probable candidates. The company a probable candidate works for very likely has more probably candidates, maybe even for the same position. Lucky you in case the first person you talk to isn't interested in your offer, as you can just contact others in the organization. This also works because probable candidates are also likely to know probable candidates. The best in the field know who else is good in their field.