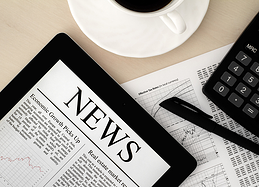 The top hiring, recruiting, and RPO news stories of this week primarily emphasizes improving your job postings and your employee recognition programs. One may take place at the beginning of the recruiting process, while the other comes towards the end, but both pieces are crucial to nabbing and to keeping the best talent at your company. Here's what's happening with job postings and employee recognition.
Tips for Writing the Perfect Job Description – The Seamless Workforce – There are several tips here, but the best one is the use of bullet points. The article from The Hiring Site, which is available below, says that the average job seeker spends three seconds looking at a job description. Bullet points make it easier for the average job seeker to know your open position is all about. The advice about having a lawyer look at is also smart. You don't want to use discriminatory language, or to have the job description come back to haunt you if someone thinks they weren't hired for the wrong reasons.
Project! Give Your Job Postings the Teen Move Makeover Treatment – The Hiring Site – Job postings don't have to be just black words on a white page, as this article suggests several ways to make your job postings more visually appealing. One of them is adding your company name, logo, and slogan. If anything, this ensures that your job posting isn't a scam post (too many of these out there already) or one that leaves job seekers wondering where they are applying. Recruitment videos also help your job posting (and your employment brand) to stand out.
The 3 Keys to Effective Employee Recognition – TLNT – What's your current employee recognition program? Bonuses? An "Employee of the Month" award? Yearly awards like "Best in Sales" and "Hardest Worker"? Nothing wrong with those methods, but there would be ways to recognize your employees more often, and maybe do it in a way that's not a reward or bonus? This article offers three great keys to getting that done.
Are We Dumbing Down Recognition? – Symbolist – Similar to the above article, the author says that there's not only a better way to do employee recognition, but does offer a few steps to crafting an employee recognition program that has substance with the recognition is provides. It's important to recognize our employees and let them know how they've made the company better and that their work is appreciated. Or else, the best ones will find a company that will do all that.
Old Cost Models Breaking Down – Staffing.org – This one doesn't have much to do with either job postings or employee recognition, but it makes some interesting arguments. When finding great candidates, it's no longer just about getting a lot resumes or finding a hire in the fastest amount of time. Although those factors are important, this article says that candidate engagement also has a new found importance. Previously, responding to candidates in a timely manner, or at all, didn't matter. Now, it's almost an expectation that candidates here from potential employers, and as quickly as possible.
Related Links:
5 Easy Things to Do to Improve Your Recruiting Process
All Work and No Play: Avoiding Employee Burnout
3 Simple Tricks to Making Your Job Descriptions More Effective