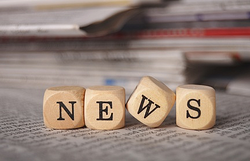 When companies hear the words "recruiting costs", one idea that comes to mind is "cost-per-hire." Cost-per-hire isn't the best metric to use to measure your recruiting costs, and it certainly shouldn't be the only metric. Employers also need to consider the costs of the staff and resources needed to keep the human resources department running. They also need to consider the costs of losing employees or of overworking employees. This week's RPO news roundup covers these topics so employers have a more comprehensive idea regarding the concept of "recruiting costs."
Candidate Sourcing and Screening Tips: How Can You Save Time and Money? - The Hiring Site - How do you screen and source candidates more effectively and efficiently? This article offers seven tips to help employers find the best candidates faster without making too many changes. The best tip on the list is to start a talent pipeline. You may not have room for a great candidate today, but if a position opens up for them in the future, your company can save a lot of time and by keeping that candidate in the talent pipeline. Less time is spent sourcing candidates and less time is spent with an open position or in interviewing candidates.
Companies Shift Focus to Retention [Infographic] - HR Bartender - Employee retention is not only key to a company's success because it means the best employees are staying, but also because retention saves money. U.S. companies can save $7.5 million each year with just a one percent reduction in turnover. This infographic from LinkedIn shows that greater opportunities for advancement is in the top three of reasons why employees would consider leaving, and is the number one reason why they were compelled to go elsewhere.
How Much Does RPO Cost: Models and Comparisons - The RPO Hub - Many buyers consider an RPO solution because they want to reduce their recruiting costs. In order to do that, they ask how much RPO costs in comparison to traditional recruiting costs. Unfortunately, there isn't one answers to that question. Many RPO providers employ one of several cost models, and the one they employ will depend on the recruiting services rendered to the buyer as well as the length of the contract. This article explains the most common RPO cost models and how to evaluate your in-house recruiting costs accurately.
A New Hire Can Help Your Overworked Employees - Accolo - We previously discussed the idea of interview marathons on this blog, where employers have candidates go on seven, eight or nine interview for an open position just to have the employer choose not to hire anyone. Some employers do this because they want to hire, but their current employees are fine with the additional work, so there's no incentive to spend the money on a new hire. However, the decision to squeeze everything out of your employees and your candidates before giving anything in return is only going to harm your company and your employment brand in the long run.
3 Must Have Features for Any ATS (or recruiting modules of an HR suite) - The HR Capitalist - This article highlights three very specific features that an applicant tracking system or a recruiting module needs to have in order to have value for a recruiter or hiring manager. One of these features is LinkedIn integration. Although many hires aren't made directly through LinkedIn, the social network is still valuable for creating candidate profiles or for finding additional information on a particular candidate. Instead of toggling between two tabs or two windows, integration means pulling information from LinkedIn will only take about 15 seconds.