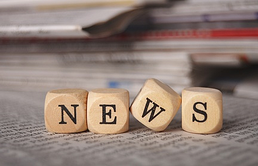 According to recent Department of Labor statistics, the average tenure of an employee in the U.S. is now only 1.5 years! Is this the average tenure at your organization? Would you like to do better? Perhaps this week's news roundup could provide insight into why tenure is so short, and what you can do to lengthen it. Below is some of the best RPO and employee engagement news of the week.
The Source of Your Company's DNA - Novotus - We all know recruiting the best talent is important and a top priority, since its the employees that make up a company's culture, or DNA. However, the hard part is having reliable sources of quality talent. Recruitment process outsourcing can actually fix that.
Six Reasons Your Best Employees Quit You - Forbes - As the old adage goes, "Employees don't leave companies. They leave managers." This means that it's not just about being a good company that stands for something, it's about having good managers who can communicate that message while working well with others. Want to retain more employees? One major way to do that is to make it clear how an employee can move horizontally or vertically in your company. If you don't offer a future, then they will find a company who will.
The State of RPO Down Under - The RPO Hub - As the "black hole of recruitment" is the biggest problem for organizations in the U.S., Australia is faced with the opposite: low unemployment. Low unemployment offers Australian RPO providers challenges different from ours, but these different challenges also require the innovation all RPO companies need to compete and to have their clients compete.
The Employee Poaching Factor: A New Engagement Issue - HR Bartender - This article highlights an employee engagement issue I've never heard of before: the idea is that if a company trains its employees, then they're only being prepared to leave for a competitor. Not only is it nonsensical, but it's a self-fulfilling prophecy. By refusing to train employees, you prepare them to leave for a competitor because they aren't receiving training. You're only helping the competition succeed, not your company or your employees.
Handling Chaos in an RPO Environment - The Seamless Workforce - What makes RPO such an attractive solution is that it's much better the handle the "chaos" of recruiting than most other solutions. Spikes in volume, technology issues, and changing deadlines often plague human resource departments and recruiting needs. However, the nature of RPO means that is is much better prepared for this chaos.
Want Your Employees to Speak Up? Give Them a Reason! - TLNT - Seth Godin writes, "If you come to my brainstorming meeting and say nothing, it would have been better if you hadn't come at all." Biggest pet peeve ever, along with saying you don't care and you're fine with whatever happens. But, perhaps this is a learned trait, and not necessarily something representative of the person?
Related Links:
5 Easy Things to Do to Improve Your Recruiting Process
All Work and No Play: Avoiding Employee Burnout
3 Simple Tricks to Making Your Job Descriptions More Effective
Policies, technologies, processes, business growth, the economy and educated candidates are all forces affecting the workforce and recruitment. What's the impact of these disruptive forces both on the buyer community and on RPO providers? In this one-hour panel discussion, listen to top RPO leaders as they discuss this controversial issue and share some unique insight. Access the forum below to get started.