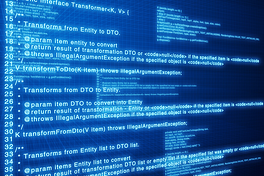 This week's hiring and recruiting news roundup is a little bit different from previous weeks. Usually, we chose the best and most important stories from the previous week, regardless of what aspect of recruiting they are discussing. This week, we are only featuring news articles about IT and tech recruiting, whether or not they are from the past seven weeks. You're not going to find anything from last year, but we found that IT recruiting is a hot topic among RPO members and recruiting thought leaders, so we are featuring some of the most tech recruiting articles for this week's news roundup. Enjoy!
6 Ways Hiring Managers are Killing Their IT Efforts - The Seamless Workforce - IT recruiting is only going to get harder in the coming months.Jobs for IT systems administrators are expected to grow 28%, while 74% of employers are planning to hire more technology professionals over the next six months. To remain competitive with this rapidly depleting talent pool as more and more companies pull from it, there are six things to keep in mind. Essentially, hiring managers need to pay close attention in this tight labor market. Every detail is going to make a difference on whether or not your company makes the hire.
Closing the IT Skills Gap: A Solution - The Staffing Stream - Internal hiring costs 20% less than external hiring, so training your current employees to fill your IT skills gap is one solution. But, it's not the only solution, especially for companies who may not have the resources or the infrastructure in place to do a training program. This article actually offers several solutions to fixing the IT skills gap, and each solution involves employers embracing the opportunity instead of waiting for universities or job seekers to do all the work. Another solution involves partnering with IT education to create programs that bridge the gap while also creating a pipeline of candidates to your open positions.
How to Evaluate Programmer Candidates (Without Knowing Programming) - Accolo - This article makes two points about how to evaluate programming candidates. The first is to involve those who do know programming. Their knowledge is crucial in creating the interview questions as well as outlining the skills and experiences the new hire needs to succeed in the position and with your organization. The second is to conduct a short programming skills test. This test should only a competent programmer a few hours to complete. The test should also have a deadline of 24 to 48 hours. This makes it harder for a programmer to fake the test by having someone else do it.
7 (More) Real-Life Companies, 7 Ways to Recruit Top Technology Talent - The Hiring Site - What's great about many of these strategies is that they can work with top talent in any industry, not just technology talent. Intel, for example, informs its candidates about the hiring process, telling them what to expect at each step of the process while providing tips on how to land a job with the company. Improving the candidate experience works because candidates want to know what's going on as they move through the process. They want to know they aren't just another number, or that they're resume has been reviewed.
No one IT recruiter can know everything about the work that their diverse candidates must perform when recruiting database developers, software testers, Java developers, and other IT professionals. The challenges of IT recruiting can be met with a range of tools and strategies, including Technical Pre-Screening, Networking, Social Aggregation tools, and Social Media platforms.
In this hour-long webinar, you will learn:
Technical pre-screening techniques to enable you to verify candidate skills, abilities, and experience before sending them to client interviews.

Social aggregation tools such as Hiring Solved, Gild, and TalentHook enable recruiters to spot top candidates through their social activity across the web with faster, easier, and often one- touch search features.
If you're interested in solving the unique challenges of IT recruiting, then download the webinar video and slides today.