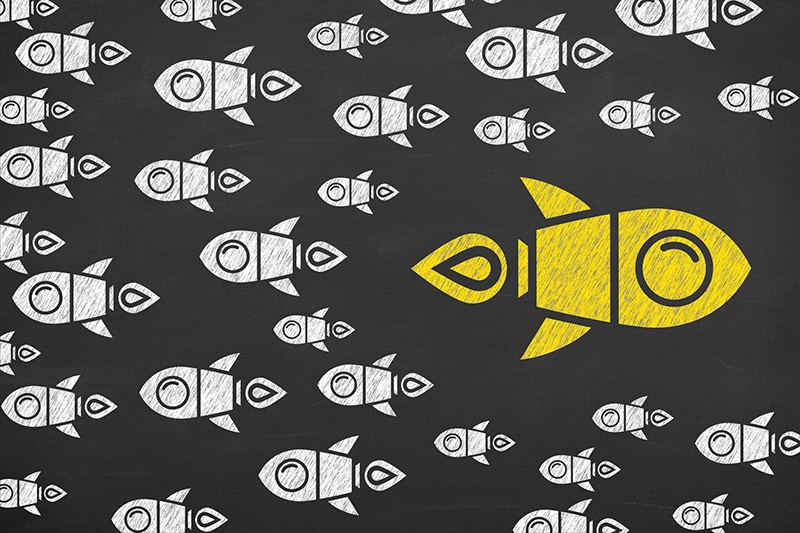 An effective talent acquisition program doesn't occur in a vacuum. An enormous amount of planning, cooperation and execution go into creating a system that lets your organization hire the candidates you need for growth and keep those candidates coming through a healthy talent pipeline.
But before you can jump into the nuts and bolts of your recruiting program, you need to understand how your program stands to assist with your organization's overall goals. Of the five major requirements to creating an effective talent acquisition program, the first component is creating a business alignment, says Pam Verhoff, President of Advanced RPO, an RPO provider based in Chicago, IL. Verhoff and John Hess, Executive Vice President Operations at Advanced RPO, reviewed these five essential requirements in their webinar "Top Five Requirements for Every Talent Acquisition Program," hosted by the Recruitment Process Outsourcing Association (RPOA).
John Hess explains the talent acquisition landscape. Listen to entire Hess and Verhoff presentation here.
Change necessitates planning
A changing recruiting landscape requires organizations to continuously plot out their recruiting plans and replot those plans as change hits the market. In less than ten years, the unemployment rate fell from 10 percent to just 3.9 percent, observes Hess.
"There are way more opportunities than candidates right now," says Hess. "Companies willing to invest in talent acquisition have an opportunity to distance themselves from competition and find the best candidates in this tight market."
"Looking at a strong talent acquisition program as a business opportunity is a perfect way of aligning the program with your overall business strategy," says Verhoff. Getting to that full alignment requires your talent acquisition team pursue a few important steps.
Understand the goals and objectives of your organization
Though it sounds simple, an effective talent acquisition program needs to understand the ultimate goals of the organization so that [the team] can work as "enablers" to these goals. For example, if the organization wants to establish itself as a diverse, technology-forward company, it's the recruiting team's responsibility to hire candidates that reflect that goal.
Verhoff notes that they've worked with some clients who had talent acquisition departments that were not actively keeping up with the latest technology and best practices, and were effectively working in a silo apart from the organization. "So, it's important that you start with the basics."
Part of understanding the organization's overall goals include looking at the financials. For example, what are the financial targets of the organization? And where is that revenue growth projected to come from?
"It's safe to assume that those are the areas that will need some strategic alignment and support from the talent acquisition team," explains Verhoff.
Know the sales and marketing strategy
Your organization's marketing strategy also plays a large role in how a talent acquisition program should function, says Verhoff, and there are a few questions worth asking. For example, is there a new product development or certain regions that your organization is looking to grow and expand? Or operationally, where are the planned investments for the organization?
"Understanding these types of business drivers helps determine whether any needs will be a talent acquisition function or more a part of HR," says Verhoff.
An effective recruiting program needs to work as a strategic partner and help business leaders anticipate their talent needs ahead of time – especially helpful given that business leaders are typically focused on the daily department needs, with hiring falling lower on the priority list, adds Verhoff.
If your recruiting program can get a handle on the sales and marketing developments of your organization, you can help forecast the future hiring needs, identify where those needs are happening, and better develop specific talent pipelines before the business leaders even notice these needs.
Knowing your organization's business needs ahead of time importantly allows you to structure your recruiting program specifically to support current or future hiring needs and capabilities, observes Verhoff.
"Do you build it in-house? Do you outsource? Do you use contract recruiters? Or is there a hybrid? The better you understand what's happening in the business, the more able you can structure it to meet the business needs.
Make the first steps
The first step to aligning your recruiting program with your business goals is to get involved in strategic planning. Arrange to meet with your leadership team on a regular basis – at least quarterly – to stay abreast of the latest business developments. And if a lot is going on at your organization, you might even meet more often than that, says Verhoff.
Once you're in the swing of things at your meetings, develop a talent acquisition that demonstrates what actions your team is going to take and how those actions support the overall business objectives. And remember to backup your plan with the relevant data, advises Verhoff.
In the end, you want to prove the recruiting program is an asset and resource to the executive team, says Verhoff. Once you get that support, you'll have a much easier time developing the nitty gritty of your program.