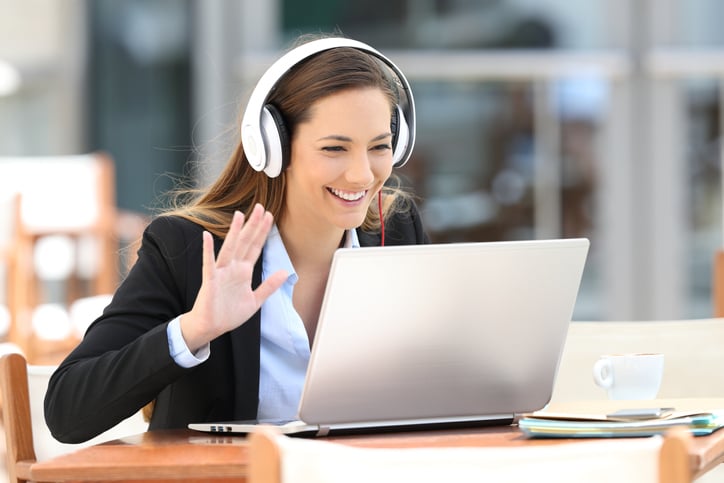 The recent coronavirus pandemic has flipped the labor market on its head. Some businesses have volunteered to close while others were mandated to close. This action has caused upticks in unemployment. The Department of Labor (DOL) reported that as of the week ending March 14, 2020, it saw an increase in initial jobless claims by 70,000 to a seasonally adjusted level of 281,000. According to the DOL, several states specifically said that COVID-19 caused the layoffs. Some companies have frozen hiring efforts until there's more certainty about the economic impact of the virus. However, some businesses are hiring. Amazon is looking to fill 100,000 positions; the supermarket chain Kroger is looking to fill 10,000 jobs. Also, Healthcare providers, biotech, and pharmaceuticals are hiring, and big tech firms are hiring.
For industries that sharply increased their hiring volume because of the coronavirus, speeding the hiring process is vital to meet the sudden increased demand for jobs. In this post, we'll discuss the importance of reducing time-to-hire and show three ways recruitment process outsourcing (RPO) can help with this important recruiting metric.
Why is reducing the time to hire important?
For industries that are hiring, recent hiring demands have increased. Therefore a quick and agile hiring process will facilitate all near-term hiring demands. An RPO partner (i.e., a recruiting agency providing RPO solutions) can help accelerate your hiring.
Improving your time-to-hire during this time will give candidates a positive perception of your company. With the increase in unemployment, more candidates are at home looking for work. They understand that the pandemic is causing delays, but these candidates now have more time to research your company. Randstad reports that 75% of candidates research a company's reputation and employer before applying for a job. If they see that you're attempting to speed up your hiring, they will look favorably on your company.
Whether it's a recession or a pandemic, improving your speed to hire allows to do the following:
1)
Access Top Talent
Research shows that under normal circumstances, high-quality talent remains on the market for only ten days. And when it usually takes 23 to 90 days to complete the hiring process, only mediocre candidates are available. But during this current crisis, top performers are a captive audience. So you can focus on top talent and ensure you're creating a positive candidate experience.
If you're doing virtual interviews, you can still shorten the interview process (to three days or two weeks) instead of a month. You can stay in virtual contact with the candidate to increase the chances they will be available when your company makes the final decision.
2)
Increase Acceptance Rate
Quick access to top talent can also increase the time to accept; the time it takes the candidate to say "yes" or "no" to an offer. Higher qualified candidates make up their minds fast, and the coronavirus has given these candidates more time to seek out other offers.
On the flip side, there are more qualified candidates than before the pandemic. You now have more time to ensure you're hiring quality talent. You don't have to worry whether the candidate will "ghost" you, disappear from the process without warning. But it would help if you improve your time to hire so that there's never a chance for a candidate to ghost you in the future. Shortening the time the candidate has to explore other offers during the process can decrease the likelihood of them disappearing and increasing the chance they'll accept your offer.
3)
Hire High-Quality Talent Faster
We're experiencing extreme conditions with social distancing practices. Extreme conditions require extreme measure. If your hiring process takes typically one to six months, you won't meet your current short-term hiring needs. Increasing the pace of hiring, you can land the best candidates available as soon as you need them. As opposed to months after the vacancy happens.
4) Reduce Costs and Resources
Hiring faster can reduce costs and time spent in the hiring funnel. When shortening your hiring process, hiring managers or HR departments lessen the time they spend recruiting, researching, screening, and interviewing candidates. A protracted hiring process causes your company to lose revenue. Adding a pandemic to an elongated hiring process multiples your problem exponentially. RPOs can adjust their programs to fit your near-term hiring needs.
Suggested: How RPO employs technology to enhance your candidate experience
3 Ways RPOs can help increase speed of hire
Recruitment process outsourcing is a very effective recruiting solution for improving the time to hire, in addition to many other benefits. There are three ways RPO providers can help speed up your hiring process. These three ways include enhancing your employer brand, instilling scalability, and simplifying your process.
1) Enhance Employer Brand
Your employer brand is the perception of your employees, candidates, and future employees have of your company. Tied into your brand is your employer value proposition (EVP). Your EVP states your company's mission and culture. Quality candidates are sensitive to the overall vibe of your company. When a candidate sees that you take a long time to hire, they'll think you take a long time to make decisions on green-lighting innovative projects.
An RPO partner researches an organization's brand and its competitor's position. It lines up the employer brand blueprint with the company's brand and vision. It tailors strong recruitment communications to that message. As a result, a company finds the right talent at the best times and fast.
Recommended: How candidate experience can make or break an employer brand
2) Instill Scalability
RPOs can bring onboard a full pipeline of talent and personnel to scale your recruitment resources when needed. An RPO partner can handle short-term recruitment demands and streamline the process to create a seamless candidate experience for your internal team to deliver. This kind of scalability RPOs bring to the table helps companies fill unexpected vacancies fast.
3) Simplify Your Recruiting and Hiring Process
An RPO uses metrics such as time to present, time to accept, and time to fill to simplify the recruiting and hiring process. Each company measures these metrics differently, but an RPO can adjust to each company's method of measurement.
For instance, a company might focus on time to fill, the day the candidate starts, to measure their time to hire. Time to present is vital to the success of ramping up a time to fill. Cory Kruse of Orion Novotus, says, "… it's critical for an RPO's ability to know a market, …, identify a group of talent that would be conducive to that job and engage and present that talent to the hiring manager." It's critical because the quicker an RPO presents a candidate, the faster that candidate can get to the hiring funnel. Also, this allows an RPO to plug fewer highly qualified candidates into the hiring funnel. As a result, the company can focus on a smaller group of candidates from which to hire. And this speeds up the process.
Recommended: 4 Things you should know about RPO partnerships
During this pandemic, reducing your time to hire is essential because it ensures access to high-quality talent, an increase in acceptance rates, faster hires, and a decrease in costs and resources due to the coronavirus. And to decrease your time to hire, an RPO can improve your employer brand, quickly give your process scalability, and streamline your process.
Find verified RPO providers in our RPO directory and access free resources on RPO in the RPO Academy.