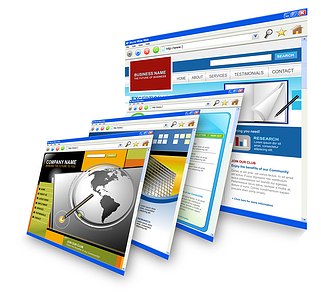 It's New Year's Eve, and a great resolution for any employer is to have an awesome career page. Career sites were the source for 23% of all external hires in 2012, and not having one (or having a site that isn't well-maintained) is only hurting your chances of finding a great external hire. For 2014, employers should make it a point to have an awesome career page on their company website, and here's how to create one your company and employees can be proud of.
Make It Visible and Easy to Find
Access to your career page should be on the home page, either on the top navigation bar or in the bottom navigation menu. Don't hide it in the drop down menu under the About Us tab, or tuck it away in a sidebar on your Contact Us page or your About Us page. Job seekers, especially passive ones, should be able to find your career page in one click. Yes, one click. Any more than that is making these people work too hard for the information and sends a message that recruiting isn't all that important to you.
Create a Way to Build a Talent Bank
Not only should you list your current vacancies on your career page, but you should also provide an outlet for job seekers to send you a resume if there aren't any open positions that fit their skills. At the minimum, this should be a form or email address. With this outlet, you don't have to do all the work to build a pipeline of talented candidates, as you let them do some of the work for you. Besides, allowing this option is also an easy way to fill future roles and to decrease the time it takes you to fill the next open position. The second biggest recruiting challenge for organizations is to fill positions as quickly as possible, and having a way to keep resumes trickling in can help you overcome that challenge.
Sell Candidates on the Idea that You're Worth Working For
This can be as simple as a "5 Reasons to Work for Us" page or a "10 Reasons It's Great to Work Here" section, but you also need to be creative and honest with the reasons you offer. Any company can say they have a winning team, or that they'll help you be your best, or that they'll offer challenges and opportunities for career growth, so you want to include reasons that can only apply to your company. These can include specific benefits that you offer, such as casual attire or work-from-home options. It can also include recent company successes to show that you're growing and getting things done, such as the fact that you've doubled employee count in the last year or that you just opened a new branch. Don't be afraid to mention the fun stuff either, such as the cool holiday party tradition or the yearly company retreat.
Use Multimedia
If your company has the ability to do video, then include short videos featuring your company offices or your employees talking about some of these open positions. Job seekers find video engaging, and like to see real people talk about the company. If you can't do video, then at least include a few photos of the office and of your employees. Photos and videos are easier to take in than words.
Overwhelmed?
If creating a career page, or improving your current one, sounds like a daunting task, then have an RPO provider handle it for you. RPO companies offer a variety of services for a variety of industries, including optimizing your career site or streamlining your application process. If you think you could use the help of an RPO provider, then view our RPO Buyer's Guide to browse companies and their offerings. Click the button below to get started.