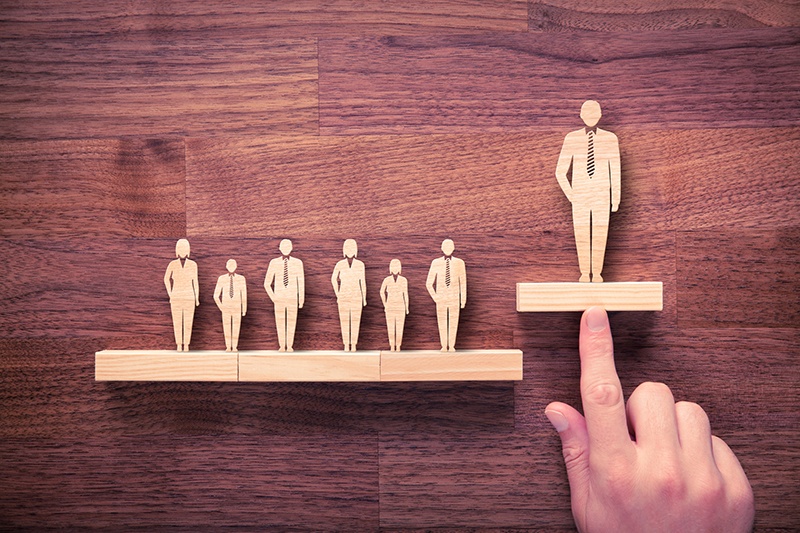 There is no doubt the U.S. labor market in 2015 will be highly competitive.
As demand for top talent increases and the pool of qualified candidates shrinks, hiring and recruiting in 2015 will be rather challenging. Last year, there were 46% newly created position with 800,000 of them being high-tech jobs. On the other hand, labor force participation by the end of 2014 – workers currently employed or who are actively looking for work – was the lowest since 1978. Candidates are in the driver's seat feeling more comfortable leaving their current job and rejecting offers, making it harder to recruit and retain.
How do you recruit and hire in such a challenging labor market environment? John Younger, CEO of Accolo, a recruitment process outsourcing company, lays down a roadmap for recruiting success in a recent webinar titled, "a recruiter's roadmap to hiring success." Younger offers the follow seven recruiting strategies for hiring success.
Identify and Nurture Your Top Performers
The best way to fill empty slots is to keep them from being empty in the first place. Identify the top 20% of performers at your business, and keep that information in an easily accessible list. Then sit down and create an action plan to keep those employees happy and keep them with the company.
Suggested eBook: Roadmap to Hiring Success
Drive Referrals as a Company-Wide Initiative
Referrals are one of the easiest ways to source talent. Using the referral networks of your entire company instead of just those of your hiring team will seriously boost your results. Make the referral initiative a theme-based, time-bound program, with prizes for employees who make a certain number of referrals and a grand prize for the employee with the most referrals. To get the most out of the program, you need to run a well-crafted, well-supported campaign. Make sure marketing and company executives are behind the program, and keep a public scorecard with real-time results and prize ceremonies.


Be Mindful of How to Use Your Words to Get the Right People to Come to You
Using boring, template job descriptions to find good hires is shooting yourself in the foot. Craft the job title and description to appeal directly to your dream hire. Be honest about the position, and give enough information for potential candidates have a good idea of what the job entails. To make sure you can effectively craft the description, ask the hiring manager these four questions:

What needs to get done by when?
How will this person's success be quantitatively measured?
Why would the right person want this job?
What are the common attributes of top performers?


Multi-thread Your Hiring Campaigns
Use as many different channels as you can to source potential hires. Using a single source for hiring means that you'll spend way more money and way more time. Referrals, LinkedIn, job websites, and Craigslist are only some of the channels you can use. The broader the net you cast, the quicker you will hire and the more qualified applicants you will find.


Create Relationships with Every Outreach and Applicant
Every applicant is a potential employee or referral source. As such, you want to begin creating relationships with them the second you come in contact. Building this relationship requires trust, mutual respect, honest and direct communication, and follow-through. Follow-through, in particular, is much more than a generic "Thank you for your application" email. Follow up with candidates to let them know where they stand and whether or not they got the position.


Teach Your Interview Teams to be Highly Effective
Effective interview teams interview quickly, know what to look for, know what questions to ask, and know that every candidate interviewed is a potential brand advocate. Ideally, every candidate interviewed should walk away from the interview really wanting to work at the company.


Build Elasticity and Consistency into Your Hiring Model
Hiring departments needs to be able to easily adapt to changing circumstances and workloads. Determine the likely workload for the next year and build you team around that, setting a level of what you know they can handle. Make sure you know how to handle excess demand – have contract recruiters, RPOs, recruiting agencies, or hiring consultants in place that you can go to if your team is overwhelmed. However, make sure the quality of the outsourced support is consistent.
These seven strategies will boost your hiring success, mobilize your resources, and deliver results. View the webinar by Younger for more information on this topic.