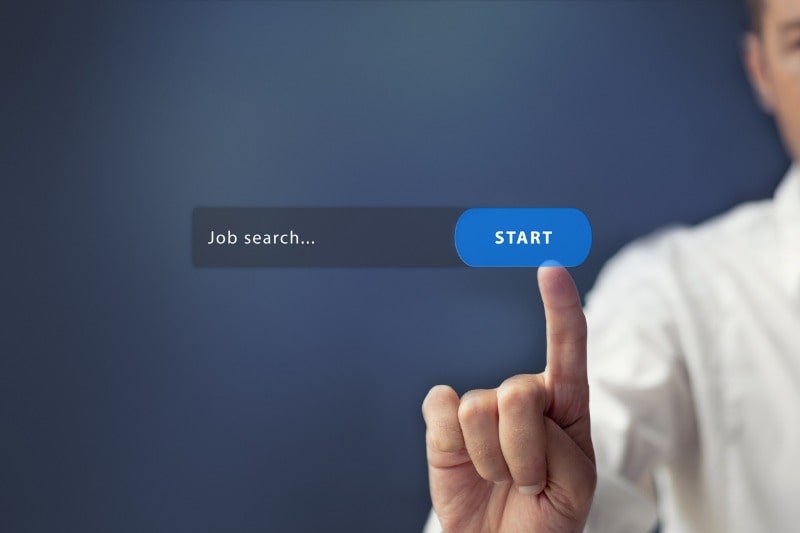 Recruitment process outsourcing providers (RPOs) need to stay competitive in the talent technology landscape. Unlocking the power of technology to design and plan a career site can help RPOs stay ahead of crucial talent acquisition trends, engage with job seekers, and provide an unforgettable candidate experience.
It can seem daunting to keep up with the ever-changing tech landscape. In a recent RPO Leadership Forum webinar, recruitment marketing guru and Co-Founder of Shazamme, Nicole Clarke, presented best practices for modern career websites. Below is a recap of her presentation.​​​​​​​​​​​​​​
Recruiting Is Marketing
The career site should be the foundation that drives the success of all other recruitment initiatives online. The career site is the key to online recruiting success because Clarke said, "Recruiting is now marketing." A successful recruiting brand needs to be set up correctly, providing a destination for job seekers and high Google visibility. She shared that 90 percent of job seekers use their mobile phones to search for jobs. That means an RPO website needs modernization to drive engagement and optimize the experience for mobile users.
Why Is A Modernized Career Site Important?
Clarke shared several reasons why RPOs need to show clients that building an innovative career site can drive engagement and optimize the candidate experience. A modernized career site can bring to the forefront a compelling employer brand and value proposition that can help clients become the employer of choice for top talent. She shared that a cutting-edge career site can also do the following:
Make applying for a job easier
Bring into focus a day in the life of a job with the organization
Create a seamless candidate experience
Maximize advertising ROI
Ensures their platform is secure and compliant with accessibility standards
What Are The Characteristics Of A Powerful Career Website Technology?
While RPO providers must show employers the benefits of having cutting-edge talent technology, Clarke said it's essential that RPO providers have technology with superior characteristics compared to what the employer currently uses. She emphasized that powerful career website technology should be repeatable, quick-to-deploy with easy editing capabilities and minimal cost. Tracking metrics and integrations with multiple databases and ATSs (Applicant Tracking Systems) is also essential. She emphasized that to ensure visibility, SEO should be top-priority; the website should appear when people search for jobs in their sector. Additionally, she pointed out that a user-friendly mobile application that allows for registering interest and applying for jobs is crucial. Support should be provided globally, and the platform's security must remain a top priority. Ultimately, RPOs must focus on delivering technology that streamlines the hiring process for the employer and the candidate while keeping up with the ever-changing industry standards.
Watch Clarke show you how easy it is to create a career website to attract candidates and convert them into hires.
Setting Up A Career Site For Success From A Foundational Level
To give employers technology that streamlines their hiring process, Clarke explained that RPOs should start from a foundational level. She shared four elements RPOs should use to set up a career site for success from a foundational level. Those four elements include:
Job Details
Innovative Solutions
Risk Reduction
Tracking and Analyzing
Job Details
Clarke said that it's essential that RPOs identify the types of roles that the company typically recruits for. From this knowledge, they could create content such as videos showcasing a day in the life of an employee in that organization and other benefits to demonstrate what makes the company unique. Additionally, she said each job position could be further broken down into different silos so potential applicants can easily find the role they're looking for from a Google search. The employer or RPO team can edit and add new content to ensure the job search is easy for applicants.
Clarke emphasized six job details must-haves to help make it easy for applicants to find jobs on an employer's career site. Those must-haves are the following:
Place jobs natively on the client's career site, with very high SEO at a job ad level, including job title and industry sector.
Give candidates one-click access to the application process with limited upfront questions. Address additional questions after an application is received.
Encourage social sharing of jobs from both recruiters and website visitors.
Provide job alerts to notify people when new roles are posted.
Suggest similar jobs on the website and ensure URLs are relevant to the brand being represented.
Avoid linking out from the website to an applicant tracking system or database, as this disrupts the user experience.
Innovative Solutions
Job details evolve, and that means solutions should be continuously changing. RPOs must keep up with current talent tech trends to attract more job candidates. Clarke noted that examples of innovative solutions include search widgets, enhanced landing pages, QR codes, and chatbots. She also said that collecting data to see what works best for the employer keeps the innovative solutions mill moving.
Risk Reduction
Along with coming up with innovative solutions, RPOs need to adhere to various regulations. One example Clarke pointed out is the requirement to show salary in job ads, which is increasingly becoming more common across the United States. Her advice to make this process easier is to turn on a toggle displaying the salary. Also, she noted that accessibility tools should be used to sustain an accessible career site. There are free and easy-to-use tools available that cater to various accessibility requirements.
Tracking and Analyzing
The final element is tracking and analysis. Clarke stressed that tracking and analyzing all online traffic is critical for understanding conversion rates. And measuring the ROI of every dollar spent on staff is crucial to maximizing efficiency. She recommended that split testing be conducted to track the effectiveness of various landing pages, and a central dashboard helps streamline data retrieval and save time.
RPO Opportunities and Keeping Up
Clarke reminded RPO providers that opportunities are abundant. She underscored that to stay competitive, RPOs must leverage technology to take advantage of them proactively. There exists cost-effective and readily available technology that can provide a solid foundation for RPO providers looking to stay ahead of the curve. Reaching out to industry experts and utilizing connections can offer valuable advice for navigating these opportunities. By educating clients about potential benefits and creating customized solutions to their problems, RPO companies can establish themselves as leaders in the field. Moreover, it's essential to avoid getting lost in the crowd; create visibility using billboards, platforms, and other tactics to be found by those who are looking for jobs. With the right strategies in place, leveraging technology and taking advantage of opportunities can be a game-changer for any RPO business looking to succeed.
In today's complex recruiting landscape, it has become imperative for RPOs to provide a versatile career site that will capture candidates' attention and take their experience to the next level. RPO providers (and employers) need superior technology with splendid features to build an innovative and successful career site. Leveraging new technology is the key to staying competitive and capitalizing on available opportunities. Watch Clarke's webinar on the RPO Academy to learn more about how to develop a powerful career site for your clients.