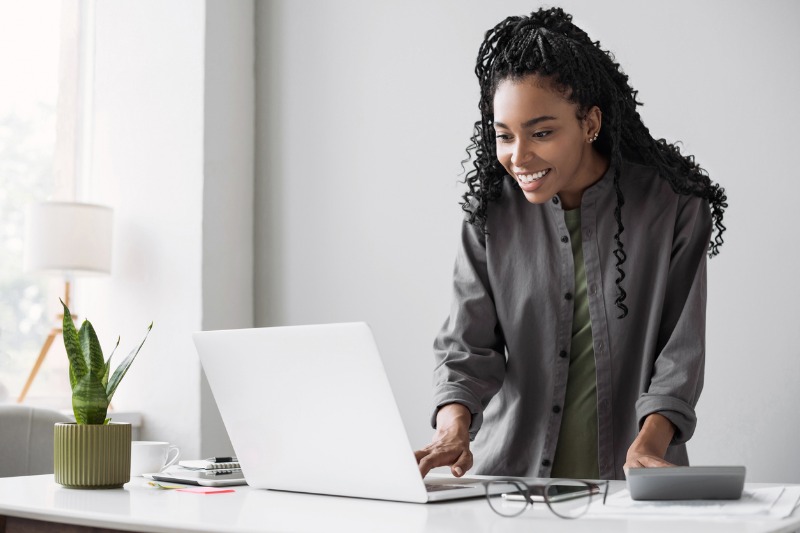 Imagine reducing the time to hire and eliminating candidate interviews from the hiring process. With the right technology, you can.
Learning Branch is an AI-driven assessment tool that uses artificial intelligence and machine learning to evaluate the verbal communication skills of candidates. Companies who have used the tool say it has slashed the time to hire from weeks or months down to just days.
If you're looking to speed up your recruitment process and much more, check out this RPOA Leadership Forum. In this webinar, Sara Wise, Operations Director with Fundraising Direct and co-founder of Learning Branch Stepan Rivard, discusses Fundraising Direct's remarkable journey to reducing time to hire, retaining quality talent, and increasing performance while eliminating the need to interview. The post below are highlights of this amazing case study.
Webinar: How a high-volume employer cut interviews from their hiring process and grew their workforce by more than 200% with the help of candidate assessment technology [case study]
Company: Fundraising Direct
Fundraising Direct is an innovative and creative non-profit marketing firm that delivers fundraising solutions that drive progress and change and supports the mission of some of the leading global not-for-profit organizations and charities.
One of Fundraising Direct's goals is to act as a fundraising steward for each non-profit firm that hires them. Wise said that its stewardship approach aims to nourish the image of the non-profit or charity and create a positive relationship between the non-profit and its supporter base. She said, "This kind of stewardship considers that not every call will end with financial success. And certainly communicating the non-profit's mission statement can be challenging."
The Challenges of Hiring the Right Candidate with the Right Communication Skills
Communicating a non-profit's mission and building rapport with its supporters is challenging and requires above-average communication skills. Having an employee with the right communication skills or soft skills is essential to the success of a business that is primarily a customer or supporter-facing firm such as Fundraising Direct.
Fundraising Direct faced three problems hiring the right candidate with the right communication skills:
Time-consuming hiring process

Rapid up and down hiring spikes

Inconsistent performance
Fundraising Direct used to screen candidates by looking at their resumes and then inviting them all to their office for a group assessment. The purpose of this assessment was to gauge the candidates' verbal skills. This assessment involved having the candidates read from a mock script and measuring their ability to retain statistics and go off-script when needed. Wise said that this process alone was very time-consuming.
Wise shared that the pandemic forced the company to assess the quality of candidates through one-on-one interviews remotely. The new hiring process of remote one-on-one interviews made it difficult for Fundraising Direct to gauge a candidate's communication skills. As a result, their time to hire was 10 to 14 days.
She added that the pandemic also created unstable fundraising conditions for Fundraising Direct. The coronavirus forced the stoppage of face-to-face fundraising and created an inconsistent workload for the company. The uneven workload caused Fundraising Direct to see brisk hiring spikes that went up and down. The rapid up and down spikes caused the company to rush its hiring process. Because of that rush to hire, its hiring performance faltered. The faulty hiring performance resulted in inconsistent hires that negatively affected the performance of the company's fundraising efforts.
Fundraising Direct needed a system that decreased the time to hire squashed the rapid up and down hiring spikes, improved the quality of hires, and enhanced the company's performance.
Implementation of an AI-Driven Candidate Assessment Tool
The CEO of Fundraising Direct knew he had to find a better way of hiring. So he approached Learning Branch, and Rivard presented the Learning Branch assessment tool to Graham, the CEO of Fundraising Direct.
The Learning Branch is a four-in-one AI-driven assessment tool that accurately evaluates each candidate's verbal communication skills, quality, and employability in real-time.
Related Content: Learning Branch, Assessing Soft Skills for Today's Workplace
Rivard said Learning Branch is unique because they "evaluate [the candidates'] soft skills, which are key in finding successful employees. A lot of people mentioned to me, you know, we hire for hard skills, we fire for soft skills, the Learning Branch assessment tool really tries to blend both together."
When Learning Branch started working with Fundraising Direct, they first worked to find the critical employability attributes of Fundraising Direct's high-performing employees. To discover these critical attributes, Learning Branch assessed the company's existing employees. It evaluated all the various abilities and skills of those employees, and it then used those captured attributes to create a pre-hire assessment.
After creating the pre-hire assessment, Learning Branch correlated those skills with Fundraising Direct's core KPIs. And from that correlation, extracted the most important attributes that lead to successful conversations or fundraising.
Those two skills for Fundraising Direct are conversational fluency and the ability to build rapport. Then Learning Branch turned those two skills into benchmarks, baked them into its AI engine, and created a special assessment for them.
The assessment works for Fundraising Direct because the assessment tool assesses candidates who apply directly from Indeed at the first stage.
The evaluation runs the candidates through a 30-minute simulated fundraising task that includes questions or typical authentic scenarios. Verbal communication is the most important skill for Fundraising Direct. Candidates had to verbally respond to the best of their ability to the questions. Verbal communication is the most important skill for Fundraising Direct.
After this process, Learning Branch suggested the ideal candidate according to the benchmarks and established metrics.
Learning Branch then integrated Fundraising Direct's training programs into its platform. This integration allows current employees to skill up and focus on that conversational fluency and ability to build rapport.
"Fundraising Direct already had a great training program, but it was only in class," Rivard said. "But with the pandemic, this was really limited. They've now moved to the whole process online. So which is quite interesting and very efficient."
Other benefits Learning Branch's AI Assessment tool gave Fundraising Direct include:
Screens out candidates at the first stage: The assessment allows candidates to preview the job and get an accurate idea of the job. From that preview, they can honestly discern whether the job is right for them or not. Learning Branch has found that candidates drop off about halfway through assessment.
Evaluate communication skills unbiased: The assessment doesn't evaluate accents or intonation. It only considers the skills needed to conduct a successful conversation.
Speeds up hiring process: Fundraising Direct receives the assessment results in real-time. In other words, as soon as the candidate finishes the evaluation, Fundraising Direct knows whether that candidate is a success or not.
Reduced Time to Hire, Retained Quality Talent, and Increased Pledges
Fundraising Direct is finding the right people the first time around. It has reduced the time to hire from 14 to 15 days to one to two days. Wise also shared that new candidates are training within one to two days.
Wise said that Fundraising Direct also needs to be confident in a candidate's ability to connect with people. And it gets that confidence from the ability of Learning Branch's assessment tool to evaluate for rapport and the elimination of in-person language tests. With eliminating in-person language tests, Fundraising Direct now interviews only 10 percent of new candidates.
Furthermore, Fundraising Direct has increased its staff but reduced its full-time employees by 1.5, and the team they have and retain is high-quality talent. The company also has squashed the rapid up and down spikes in hiring. And It can retain high-quality talent because it knows the new candidate is a quality hire before they get into training.
Wise also shared that pledges have increased. Because of the nature of its work, Fundraising Direct needs to ensure that its stewardship works well for its clients. And now, because of Learning Branch's assessment tool, it can guarantee the quality of performance from the minute Fundraising Direct has new candidates hitting the phones. "Many of our new hires surpass the campaign targets," Wise said.
If you're looking to speed up your hiring process, or if you're struggling to find qualified candidates, Learning Branch's AI-driven assessment tool could be the answer. The assessment is fast, easy to use, and provides feedback on the job's best-suited candidates.
Please visit the RPO academy today to learn more about how AI can benefit your hiring process