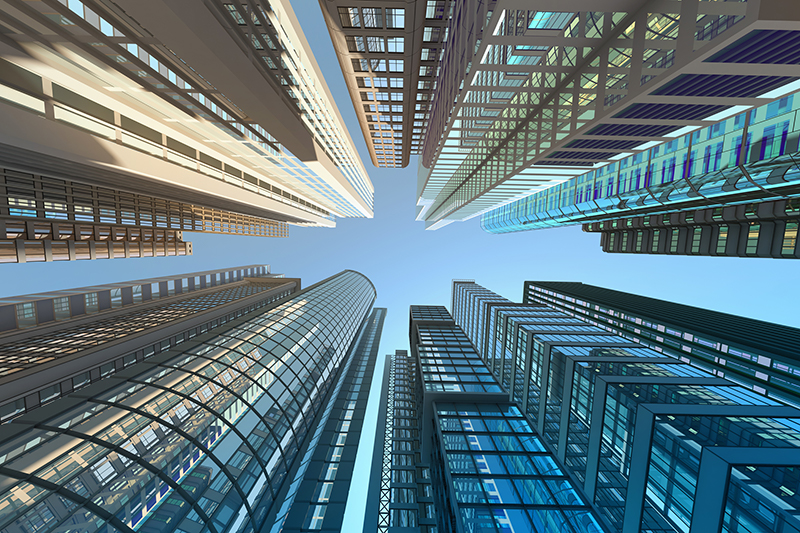 The state of global labor markets remains highly competitive. According to PeopleScout's recent job reports, unemployment rate fell to 5.5 percent in Canada and 3.5 percent in the US, and rose to 3.9 percent in the UK and 5.3 percent in Australia. Organizations hiring in global markets face additional cultural and international challenges in addition to the more common recruiting challenges most organizations deal with. Recruitment process outsourcing companies with global reach provide an effective strategy for global hiring.
In this exclusive interview with Recruitment Process Outsourcing Association, Michael Yinger from global RPO leader PeopleScout, shares remarkable insights on the drivers for global talent acquisition and the response of RPO to these conditions.
RPOA: What changes have you noticed in buyers' mindset in recent years? And how are RPOs like PeopleScout responding to this shift?
Clients are increasingly approaching PeopleScout with international growth and expansion in mind. Favorable global economic conditions are spurring growth across industries, resulting in a race to hire the best talent faster and more efficiently than ever before. However, with record-low global unemployment, many clients are experiencing challenges when it comes to recruiting talent with the necessary skills to help facilitate growth into new and emerging markets.
This presents an interesting yet frustrating juxtaposition. As the global economy continues to expand its horizons, talent pools are shrinking. To resolve these contrasting market and workforce realities, our clients approach PeopleScout seeking expertise in building comprehensive global recruitment programs that cover everything from recruitment marketing and employer branding, cutting-edge talent technology, enhanced candidate experience and engagement and compliance.
What's more, many of our client's internal recruiting resources are effective at recruiting talent domestically. However, they find that what works to attract candidates at home, may not work in other geographies, leading to the need for a more tailored and localized recruiting solution in their target talent markets.
And finally, some clients are looking to harmonize their recruiting processes globally. Maybe they grew from acquisition, or maybe organically. In either case, they can find themselves with disparate systems and processes, and they are asking for help to unravel them.
Has leadership seen more requests for comprehensive global talent solutions? Both on a full, end-to-end hiring basis and on a sourcing-focused model?
We have seen a good mix of demand for both end-to-end recruiting and global sourcing programs. When our clients engage PeopleScout to deliver a global recruitment program, they expect an end-to-end solution that hires talent based on organizational values, accurate analyses of current market trends, compliance with complex talent acquisition laws, and talent technology tools to attract top candidates in specific regions.
Organizations in need of a global sourcing-focused solution are frustrated by their own lack of success. They have specific talent needs, and they are not able to satisfy those needs, so they are tapping into our deep experience and knowledge of geographies where they are looking to source candidates. We partner with clients to help them navigate the compliance and cultural issues that accompany any global sourcing program including immigration, background checks, data privacy and labor laws.
PeopleScout's approach to global talent acquisition examines cultural issues specific to different regions, including job titles and descriptions, the social media landscape, communication styles and workplace cultures to customize a talent strategy on a global scale based on external drivers and internal factors.
What are some of the best practices PS has utilized to have the greatest impact on an organization's entire talent acquisition strategy?
One of the main ways we positively impact our clients' talent acquisition strategy is through our approach to talent technology. Our proprietary Affinixtm talent technology platform provides a holistic technology solution that leverages AI, machine learning and robotic process automation to deliver the best experience at every touchpoint during the recruiting process, with the candidate experience at the center.
It is important to standardize technology as much as possible across the globe. A centralized technology system for all global locations delivers better data and a holistic view of a clients' entire workforce, providing the ability to spot trends and make strategic talent decisions.
Another way we help enrich our clients' global talent acquisition programs is to act in an advisory role when it comes to building an employer brand that translates well internationally. When recruiting in new markets, it is always important to ensure employer branding and recruitment marketing campaigns are culturally appropriate in each region in which a client is recruiting.
In addition to effective employer branding, we help clients create a strong end-to-end candidate experience. Regardless of where they are located, we see candidates increasingly expect mobile-friendly applications that are fast and easy to fill out, well-written job descriptions that engage them and positive interview and communication experiences.
For example, in areas such as the Philippines, China and Latin America, access to the internet is mostly done through mobile devices and social media apps. So, when recruiting in markets such as these, it is important to have a mobile and social media-friendly digital presence to reach candidates.
How do companies with a global footprint learn to navigate tricky regulations specific to regional expectations and laws?
A common hazard many organizations face with global expansion is differences in terminology and the application of local regulations. In Latin America, for example, the same term can have a completely opposite meaning from one country to another. Not understanding the specific in-country definition can lead to misclassification of the worker. This misstep exposes employers to significant financial penalties and other compliance violations, along with the bad PR that could stifle expansion efforts. In some countries, not being aware of the local rules can lead to overstaffing. Once someone is hired, it can be near impossible to disengage them if necessary.
If employers are hiring workers in other countries as part of an effort to open a new office or enter into a new market, they should also be aware of the differences in labor laws that apply. For instance, in Australia, employees are entitled to long service leave, or a period of extended paid leave from work after a long period of working for the same employer. The exact requirements vary based on jurisdiction, but are in general, six to 13 weeks of leave for every seven to 10 years worked.
Family leave can also vary from country to country. In the UK for example, women on maternity leave are entitled to 90% of pay for the first six weeks of their leave and a flat rate for a further 33 weeks. Men are also entitled to paternity leave for one or two weeks at a flat rate. Though the length of time and the amount of pay may vary, most countries outside of the U.S. have some requirements for maternity or parental leave.
Some countries also have laws that dictate how and when employees must be paid. One of the more unique cases is the thirteenth salary, which is legally required in some countries, including Brazil. Under the law, employees who work for an organization for a full calendar year are entitled to an additional one-month salary, usually paid in two installments in November and December. The thirteenth salary is also a common practice in some European countries, but it is legally required in multiple Central and South American countries, including Costa Rica, Argentina and Uruguay.
About Michael Yinger. Mr. Yinger is the Global Leader of Growth and Strategy at PeopleScout. He is responsible for global sales results and organizational strategy. His role includes leadership of PeopleScout's Global Implementation Team, overseeing the management of RPO, MSP, Total Workforce and Affinix roll-outs. Michael also has responsibility for PeopleScout's Product Management Team overseeing ongoing Affinix strategy, enhancements and innovation. Through his career, Michael has delivered positive results, dealt with senior level clients and established efficient organizations in a number of different industries. He is well versed in current enterprise-wide technologies and is capable of managing technical as well as strategic initiatives. Before joining PeopleScout, Michael was a Global RPO Delivery Lead at Aon Hewitt, responsible for the delivery of RPO services to multiple global clients. Michael holds a bachelor's degree from the University of California at Santa Cruz and an MBA from the University of California at Berkeley.
Suggested:
Saba's Andrew Brown shares valuable insights on recruiting data trends
Global Outsourcing: Offshore vs. Nearshore Recruitment Comparisons