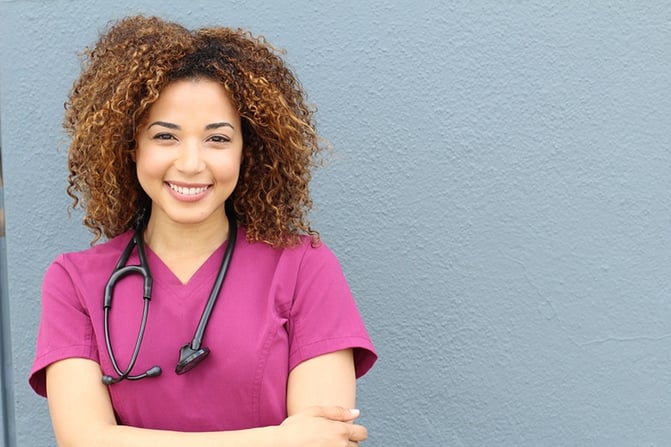 Hiring the right people for your organization is vitally important. The healthcare industry has a particularly unique and difficult hiring challenge. Faced with ever-increasing turnover, a low supply talent with a nearly full employment economy, healthcare organizations are under a lot of pressure to not only fill open roles, but to fill them with good cultural fits. To solve these staffing challenges, organizations are opening up to new approaches.
In this edition of #AskAnRPOExpert, we're talking with Joe Marino, Senior Vice President at Hueman RPO, a recruitment process outsourcing (RPO) company headquartered in Jacksonville Beach, FL. We discuss the complexity of hiring challenges healthcare organizations face -- specifically where a recruitment process outsourcing (RPO) partner could make a huge difference.
RPOA: Many organizations face hiring and recruiting challenges. Can you talk about some of the talent acquisition challenges unique to healthcare providers?
Marino: Healthcare providers' talent acquisition challenges can be boiled down to the following issues:

High Employee Turnover

An Oversaturated Job Market and Limited Candidate Pool

Poor Employee Engagement

High and Ever-Increasing Premium Labor Expenses

Overwhelmed Recruiting or Talent Acquisition Departments

Overworked and Under-Compensated Employees



Recruiting and retaining top talent is more crucial than ever for healthcare providers today. The industry has quickly become an employee's market, because healthcare is adding jobs at a rate almost double that of other industries. According to February 2017 Employment Situation published by the Bureau of Labor Statistics, health care employment rose by 27,000 in February 2017, with a job gain in ambulatory health care services (+18,000). Over the year, health care has added an average of 30,000 jobs per month. This means healthcare employees — no matter what quality of candidate they are — have plenty of job opportunities to choose from.
Healthcare workers know their skills are in high demand, and they're not afraid to leave jobs in pursuit of something better. Turnover among nurses (both new and veteran) is especially high. Studies show more than 15 percent of new nurses leave their jobs after just one year. After three years, that percentage skyrockets to 43 percent — a staggering figure considering that the total national voluntary turnover rate for all industries is just 11.6 percent.
Considering that hiring needs differ for each type of healthcare organization, can you talk a bit about the ways RPO can benefit and support the various hiring challenges?
The talent acquisition options for healthcare organization vary slightly, based on the specific healthcare setting.
For acute care hospitals, they can utilize an RPO provider via a project for peak recruitment periods, via a contract recruiter model to sit in the seat of one of their recruiters, or ongoing to drive down the use of travelers, overtime and overall premium labor.
For long-term care organization, they can utilize an RPO provider to focus on filling high-volume positions (such as certified nursing assistants and dietary aids) and low-volume positions (such as LPNs and RNs). Since most long-term care organizations do not have a centralized recruiting function for these staff positions, the impact on agency usage and overtime can be material.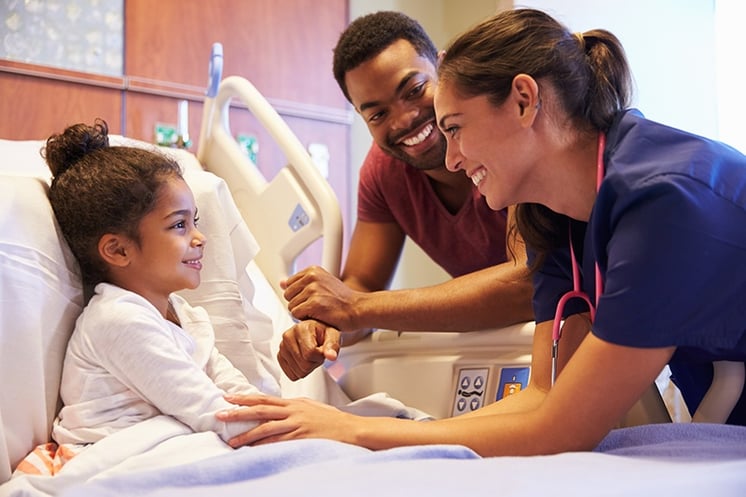 Given the alternatives recruiting solutions, when is recruitment process outsourcing (RPO) the right solution for a healthcare provider?
In general, recruitment process outsourcing services are a great solution for (1) high turnover positions, (2) high demand and low supply positions, and (3) areas where positions need to be filled no matter what in order to properly deliver services. The healthcare industry is faced with all three of these challenges and will be for the foreseeable future. Being able to flex up and down during peak periods and low periods of census makes RPO a good fit for healthcare organizations. With a need to find the right candidates culturally and clinically, coupled with the high usage of travelers and agency staff, the cost savings and return on investment for healthcare organizations is typically over 200%.

Suggested reading: What is Recruitment Process Outsourcing?
Based on your long experience working with many healthcare providers over the years, how do you describe the ideal RPO healthcare customer?
The ideal RPO healthcare customer is an organization who truly wants to hire candidates that fit their culture and has the support to do so from senior leadership. Organizations which are comprised of one hospital, multiple hospitals, national health systems, regional or national nursing home chains, home health providers, clinics and healthcare organizations who employee clinicians in a non traditional setting (such as insurance companies) all face the same challenges. The challenge of low candidate supply and high candidate demand along with the overall increasing need for healthcare services has opened many organizations to explore RPO services.
Suggested eBook: How to reduce employee turnover in your healthcare company
What do you estimate the adoption rate of recruitment process outsourcing among healthcare providers?
Many hospitals are utilizing RPO services and most have explored using RPO services. Outside of the acute care setting, we are seeing an increasing number of organizations opening up to the idea of changing their recruitment approach.
Relative to the overall talent acquisition strategy for a single healthcare provider, what percent does an RPO represent? How much does it differ from provider to provider?
Healthcare organizations take different approaches when engaging an RPO partner. For Hueman, we partner with many organizations that have outsourced their entire recruiting function to us. These partnerships are based on trust and we have a strategic role in how we interact with their leadership team.
We also have many integrated partnerships where we have responsibility for specific types of positions across an organization (such as RNs or certified nursing assistants,) and some in which we have responsibility for entire units or buildings/locations. For example, we work with one long term care provider in which we have responsibility for approximately 90% of all the hires that they make across all of their 37 locations.
In another example, we make over 2,500 hires per year for an acute care health system which includes RNs, therapists, all clinical positions, and all non-clinical positions (e.g., maintenance works, housekeeping). And we also have partnerships in which we are engaged to fill hard to fill RN positions with the primary objective of reducing traveler usage. These can range from one recruiter seat to multiple recruiter seats.
Suggested eBook: The C-Suit Handbook to Strategic Recruiting in Healthcare
Do you have any final thoughts on the topic that you'd like to share?
The healthcare industry is unique. It requires recruitment techniques and recruitment leadership who understand the nuances specific to clinicians and their hiring managers. At Hueman, we grew up within healthcare from our first days in 1996 when we started recruiting. For over 21 years, our leadership has always worked within health care. In fact, our leadership team has over 155 years of experience combined within healthcare -- and we certainly understand how to recruit for healthcare organizations better than the rest.
* * *
Formerly a division of PPR Talent Management Group, Hueman was founded in the healthcare industry and focuses on culture-based hiring. Learn more about Hueman at: http://huemanrpo.com/