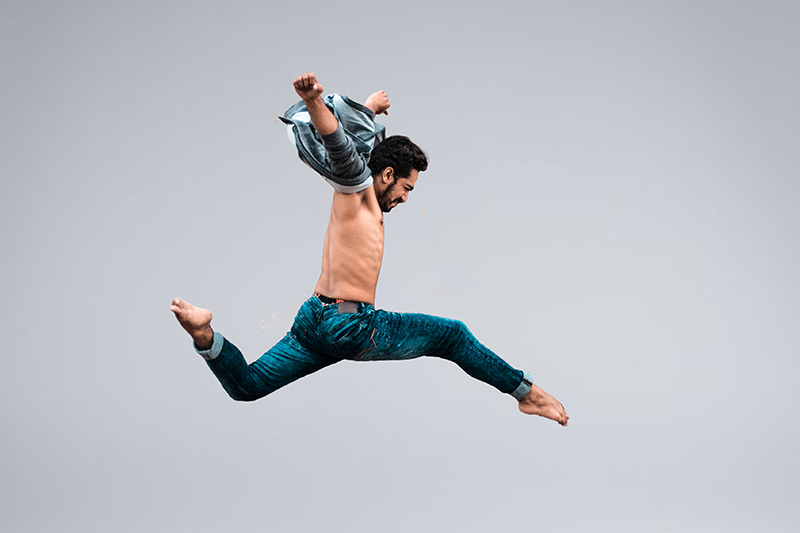 a·gil·i·ty (noun) The ability to move quickly and easily. (Alternative) The ability to think and understand quickly.
Agility was once limited to the technology space. Today, diverse industries and brands are applying agility to their competitive advantage. GE relied on it to transform itself into a modern digital industrial company, National Public Radio employs agile methods to create new programming, and equipment giant John Deere credits an agile mindset with helping it develop new and advanced machinery.
Agility in business is a quality that allows organizations to embrace change as a matter of routine. While there's nothing routine about a global pandemic like COVID-19, companies that already have continuity plans and practices in place are generally better prepared to respond to disruptions. The same is true for talent acquisition (TA) continuity.
In the RPOA webinar, Talent Acquisition Continuity During COVID-19: Executing Amid Chaos, we take a look at how RPO can help companies adapt to the disruption that's a result of a crisis while at the same time adopt agile practices that focus on flexibility, continuity, and sustainability each and every day.
The Role of RPO in Business Agility and Continuity
Business disruption, and in particular talent acquisition disruption, happens all the time. Maybe not as glaringly as it has with a global pandemic, but over the last decade, companies have been dealing with changing employee demands, a severe talent shortage, and digital transformations that allow for a remote workforce. Hiring volumes fluctuate, sometimes seasonally, and employers must often respond to of-the-moment business conditions.
Panel moderator and Advanced RPO President, Pam Verhoff agrees that "we're experiencing extreme disruption now." But, she says, "while it's not always this extreme, continuity is always important." Along with improving employee and customer satisfaction, collaboration, and market success, an agile approach to TA welcomes better ways of working:
New strategies that allow for flexible resource allocation and seizing new opportunities.
Improved structures that include outside partnerships.
Redesigned processes that are performance-oriented and change receptive.
As COVID-19 continues to disrupt the very nature of work and security of the workforce, RPO offers an agile solution that helps businesses maintain TA continuity. By using evolving technology systems and tools to drive hiring and/or reorganizing, companies are better equipped to navigate the swift currents of TA.
Recommended: How RPO helps with talent acquisition continuity amid chaos
Delivering Value Through Partnership
RPO, of course, delivers immediate cost-efficiency but in the long-term helps create a workforce strategy that supports a business's needs and goals. Advanced RPO Account Manager, Paul Wolf, says that as a result of COVID-19 his clients are experiencing changes like hiring freezes, shifting needs, and team turnover. "But," he adds, "that will continue post-pandemic." He believes that "aligning internal resources and scale at a moment's notice is a key component" to what he can do for clients to drive company value.
Kevin Armstrong, another Account Manager at Advanced RPO, says he's seen dramatic changes in the candidate experience. "We've gone from a tight talent pool a month ago" to significant decreases in no-show rates and candidates who are more highly engaged in the process.
Experts believe it's unlikely we'll quickly return to the talent crunch we've seen in recent years. But no matter what shape the economic recovery takes, an RPO can help organizations ramp up or scale down recruitment activities to fit the current talent requirements.
Customized Frameworks
Bill Gates once said that "Success today requires the agility and drive to constantly rethink, reinvigorate, react, and reinvent."
Just as an RPO provider must help scale down when hiring needs are slow, it must be ready to act when a business needs to ramp up and hire quickly. With further expected challenges ahead, it's more important than ever for companies to think strategically about TA continuity.
"As difficult as this time is for many, there are positive things that ultimately will come out on the back end," Verhoff says. Organizations that embrace agility in allocating their resources and pivoting their TA processes to allow for whatever disruptions come their way are the ones who will be best prepared to meet hiring demands and fluctuations.
Listen to Pam Verhoff, Paul Wolf, and Kevin Armstrong as they discuss this topic in more details in this 30-minute informative webinar: Talent acquisition continuity: Executing Amid Chaos.