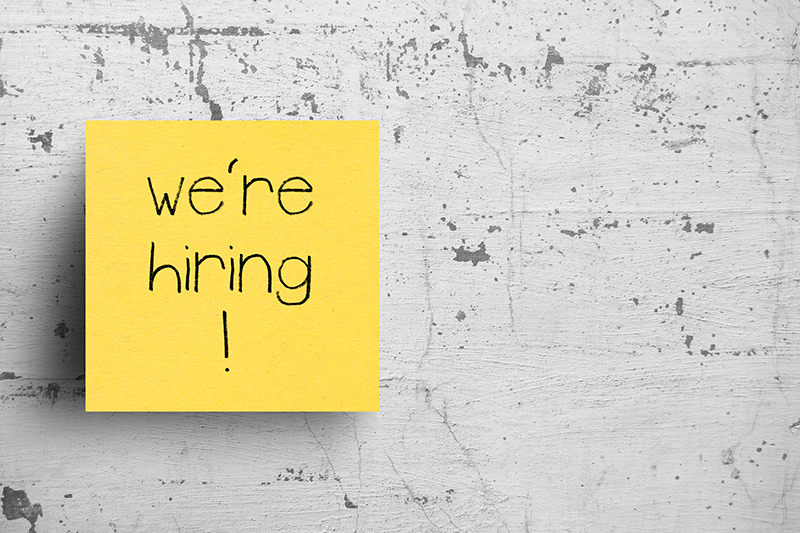 A health crisis never happens when it's convenient for hiring. And COVID 19 heightens the urgency of filling open positions at companies that are hiring during the pandemic. Industries like Healthcare are hustling to fill temp positions because of quarantine related furloughs. During the Coronavirus disruption, sectors that are filling open positions, need to know how to quickly scale up their hiring to meet the sudden spike in hiring demand. Recruitment process outsourcing (RPO) is a flexible solution that can be customized to meet different hiring requirements. Here are some helpful tips to manage hiring requirements using an RPO program.
Stay Disciplined
During this pandemic, productivity is taking a hit. The recent PWC COVID 19 CFO Pulse survey reported that 60 percent of business leaders expect a loss of productivity. The same report shows that 25 percent of business leaders plan to have insufficient staffing. In extremely uncertain times, HR managers and recruiters get flooded with job-fill requests. With everything and everyone seemingly moving at mach speed, it can be easy to lose control of the hiring process. It's essential to stay deliberate during this chaotic time. An RPO partner can provide an intentional approach to the current rush to hire, allowing you to capture the qualified candidates you need. Although the Coronavirus has flipped the labor market upside down, remaining sober and alert--with the help of an RPO--allows you to still make the best choice in a candidate.
Know Your Options
To say that some recruiters and hiring managers are under tremendous pressure right now is an understatement. Amid the chaos, companies still have options to control the current disordered hiring mess. One option is to contract with an agency, but most companies can't afford agency fees right now.
Recruitment Process Outsourcing (RPO) is a lower-cost recruiting option that will help an organization deploy an efficient hiring process quickly. An RPO is a strategic partner that engages and hires talent during the most sudden hiring disruptions. An RPO can streamline the whole recruiting process from sourcing to offer and onboarding within your desired timeframe.
Capitalize On Recruiting Technologies
If there is a silver-lining to the COVID-19 pandemic, it is that it increased technology adoption. Many organizations were forced to transition all their business functions online for the safety of their employees and clients, this included hiring and recruiting functions.
RPOs have extensive access to technology and data to enhance hiring decisions that are advantageous to companies during abrupt changes in hiring needs. An experienced RPO partner can track vital metrics throughout the recruiting and hiring process. Most RPOs offer a text messaging platform for firms to develop and maintain relationships with qualified talent. This kind of technology provides productive and fruitful communications with candidates.
Leverage All Sourcing Channels
RPOs are source agnostic. Under normal hiring conditions, capitalizing on all available sources to find qualified candidates is vital to an efficient hiring process. Now more than ever is the time to take advantage of job boards from complementary industries, social media, and other alternative job marketing avenues.
RPOs specialize in looking for candidates in the most unlikely of places. For instance, if your hospital needs medical RNs specializing in surgery for 25 to 30 days, an RPO recruiter might reach out to temporarily unemployed school nurses and teaching nurses. This kind of recruiter is agile enough to pivot wherever there is an abundance of high-caliber RNs. As a result, your hiring process becomes a highly functioning and efficient system during time of uncertainty.
Throw Out Traditional Recruiting
Please make no mistake; our world is in the midst of a disaster. However, disasters force mankind to innovate. During the recession of 2008, a guy named Satoshi created cryptocurrency to democratize money. This innovation created a new way of looking at currency. COVID-19 can be your opportunity to look at a new recruitment paradigm for your organization.
The Coronavirus is forcing companies to look at new ways to recruit and hire employees. This pandemic is forcing companies to use virtual interviewing. Many companies already deploy this method of interviewing, but now most companies are forced to embrace the notion of interviewing candidates from a distance thoroughly. Internal recruiters and hiring managers can no longer solely count on job boards to find candidates. The current turmoil is hoisting the hiring processes of many companies into the 21st Century, whether they like it or not.
Now is the time for organizations to assess their hiring strategy, remain disciplined, and embrace more flexible alternatives. RPO is a customizable recruiting model with a robust value proposition. Learn more about recruitment process outsourcing or find an PRO partner to meet your hiring needs.