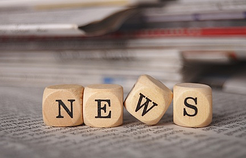 Contingent, or temporary staffing, is one of the biggest trends in RPO and in recruiting happening right now. People are changing the way they work, whether they want to or they have to. Companies are changing who they hire to keep costs down, to retain the best employees, or to improve productivity and to maintain a competitive edge in the marketplace. This week's hiring and recruiting news roundup emphasizes this trends and it's impact on the RPO and recruiting industries.
Rise of the Freelance Economy: How to Hire the Best Temporary Virtual Workers - The Hiring Site - Over 11 million temp workers are hired this year, and by 2016, almost half of the entire US workforce will at least occasionally work remotely (including temp workers). Hiring these individuals is not the same as hiring full-time, on-site staff. For example, temp workers are less likely to have a presence on traditional sourcing platforms and more likely to be sourced through social media or through job boards like Elance that specialize in temporary and virtual work. These platforms also emphasize talent assessments over resumes and interviews, so these workers are more likely to prove themselves through the demonstration of previous work than through an interview or resume.
The Future of RPO: 2014 and Beyond - The RPO Hub - Where is recruitment process outsourcing going for the next 12 months, and for the next 10 years? Contingent staffing is in its future since more and more companies are considering temporary workers to fill needs, as the previous news article demonstrates. For buyers, many will be expanding to RPO solutions, or expanding their current RPO solutions, to include the entire recruiting process. As more and more companies get comfortable with recruitment outsourcing, and enjoy its return on investment, they will be further encouraged to outsource more parts of the process.
Interviewing for Cultural Fit - Accolo - Every company has a company culture, and unless you take the time to define it for your company, then one is going to emerge on its own through your employees. The one that emerges may not be one that you want, or like, so when bringing in new people into your organization, it's important to also consider cultural fit in the interview. Those that don't fit won't stay with your company very long, while those that do fit will be an excellent asset to the team. Unless, you don't like your company's current culture. Then every hire will be a bad hire, whether or not they leave in a few months.
Recruiting at the Speed of Light - The Seamless Workforce - The Internet has made everything faster, and somehow has also made everything needed instantly or else it's taking too long. The same applies with recruiting, where there's an increased pressure to find the best talent in the shortest amount of time because the Internet should be making these candidates easier to find. Granted, some restraints need to be in place, but it's still possible to use the Internet (and to use to more effectively) to find great talent. One of those ways is with Boolean search on search engines, since this allows you to find possible candidates in places where you don't normally find talent. It also allows you to specify what you're looking for, and only take a look at those who match.
Get Inspired by Your Work - Method 3 - "It is all too easy to accept others' definitions of achievement. To get caught up in other people's aims and ambitions. To take others' priorities as read. This is the road to disaster. To throwing all your energy into goals you don't really care about, growing tired and disillusioned, working with less and less energy at something you don't love. If you've ever spent your days watching the clock, wishing the hours away until you can go home, then you know that feeling. It doesn't have to be that way."
Not words you'd expect from a recruitment blog. But, wise words nonetheless.