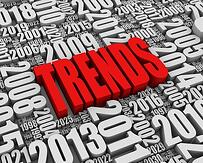 Recruiting's importance to business success can't be underestimated in today's tight job market. Employers face skill shortages, job seeker glut, and a tough economy in the recruiting environment. Recruiting professionals, HR technology companies, and business consultants are constantly upgrading their products and services to address business needs with faster, cheaper, smarter, and more effective talent acquisition services and products. They understand the evolving hot recruiting trends to get a competitive edge and strategic advantage.
Big Data
Big data is more and more important to recruiting success, and recruiting is a rich source of data that employers and recruiting professionals can and must use to improve their recruiting processes to be competitive. Measuring recruiting processes and analyzing recruiting data provides valuable insights into not only costs but also other critical measures such as effectiveness of different sources. Knowing your numbers and using them to streamline and refine your recruiting will soon be required to compete for top candidates.
Authentic Talent Brand
Your business brand has an impact on attracting, recruiting, and retaining top performing employees whether you actively manage it or not. Your employees talk with friends and family, are active in social media like Facebook and Twitter, and probably know about and use Glassdoor and Vault to see how others view the place where they work. If you aren't actively managing your talent brand, you're leaving it to word of mouth and social media chatter, and you can't effectively use it to attract candidates.
The most successful recruiters work directly with marketing to create an authentic talent brand and promote it tirelessly. Your business brand must be authentic, specific, and focused to attract talent who love what your company does and want to be part of it. It can't just be job postings and a career page on your website. It has to be on the front page so it's the first thing visitors see and makes a good impression on the first contact.
Candidate Experience
Building an authentic talent brand is part of creating a great candidate experience. Even with a glut of candidates, employers can't afford to risk hurting their brand by not responding to applicants, making it difficult or unpleasant to apply, or treating them poorly when they come to interviews. Candidate experience is crucial to an employer's ability to attract people for open positions and especially when quality hires are needed to build the company.
Job seekers, new college graduates, interns, and employees talk about and share their job search experiences with employers. Managing candidate experience is about making sure that they have good things to say about applying to and interviewing with your company.
The Latest Applicant Tracking Systems
There is no getting around modern technology recruiting tools today. There's really no way to handle the amount of applicants that companies get from even a single job posting now. The business environment now is dependent on technology, and while old school recruiting skills such as focused interviewing and networking still matter, being able to source and analyze candidates requires applicant tracking systems. The newest ATS tools incorporate social recruiting and managing the recruiting process rather than just collecting applicant information into a relational database.
New Assessment Science
Pre-hire assessments are becoming part of the quest for culture fit and engagement. Personality tests like Meyers-Briggs are just the first step. Entire companies revolve around helping employers assess candidates' fit with their company culture, mission, and corporate strategy. PeopleAnswers, Smarterer, and Evolv join the rank of the traditional assessment providers like Wonderlic. Do you know how to select for the capabilities associated with high performing employees? Can you collect the right kind of data that will improve your hiring decisions? The latest assessment methods and research help you do just that.
Deloitte's research report "High-Impact Talent Analytics: Building a World-Class Measurement and Analytics Function" shows that companies that use talent analytics enjoy better performance not only in recruiting, but also in finance and leadership.
Pay attention to the hot recruiting trends today. They will soon be standard recruiting practices needed to compete for top candidates.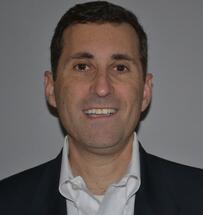 Author: Andrew Greenberg has over 17 years of experience in Talent Acquisition. Industry-educated with a Master's Degree in Personnel Psychology, Andrew draws upon a background that is rich with experiences from both Corporate and Agency staffing environments.
He is the founder and Managing Partner of The Recruiting Division, a leader in U.S. based RPO-style recruitment solutions. Learn more about The Recruiting Division.
Related articles:
5 Cool ways to recruit and job search with Google Hangout
More effective recruiting with satisfaction surveys