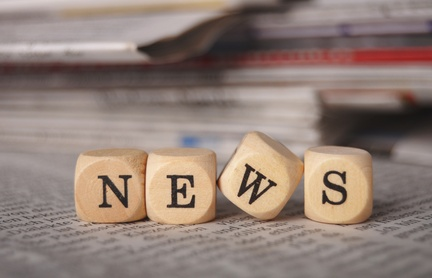 One can surmise that part of the reason why the skills gap is one of the biggest recruiting challenges of our time is because the skills needed to succeed in today's work environment is very different from the skills needed just five or 10 years ago. The skills needed include those necessary to do well in an interview and to get past applicant tracking systems and recruiting boards. This week's hiring and recruiting news roundup addresses today's recruiting challenge in a new light, focusing on the skills needed and the lessons learned from resisting the ongoing change in the recruiting landscape.
Why Can't Your RPO Be Your MSP? - The Seamless Workforce - To combat the skills gap, and perhaps gaps in resources and budget, many organizations are turning to contingent workers to fill positions or to find workers much more cheaply. Most organizations source their contingent workers differently from their full-time and part-time employees, although the two sets of employees may have similar backgrounds, skill sets, and output in productivity. Therefore, resources and recruiting strategies are unnecessarily split, reducing their overall effectiveness. This article suggests combining the two with an RPO provider so that both types of workers are sourced from the same places, which can ultimately lead to a better candidate pool for the full-time and part-time openings.
Information Overload: Why Brevity is Becoming a Business Basic - TLNT - In many industries and positions, communication skills are highly valued. Part of communicating effectively is ensuring that your message is received and understood, and received in a way beyond putting the message in someone's inbox. This article offers three tips to improving your brevity in communication, but we'd like to offer one more: keep messages to a single point. No one likes essay-length emails that make several points, so your better off sending several emails with each email making one point. After all, there are many times that we've sent long emails, only for the recipient to received and understand the first point but fail to pay attention to the rest.
The Best Recruiting Boards for Your Recruiting Dollars - The RPO Hub - Many have said that job boards are done, that they are no longer effective in recruiting great candidates. However, online job boards shouldn't be ignored as possibilities, as an organization can never know where the next great candidate will come from and how this person will find the organization and its opening. This article outlines the job boards that delivered the best value in terms of quality of candidate, quantity of candidate and price, according to the 150 recruiters surveyed from all over the country.
Managers Aren't Prepared to Handle Today's Realities and Tomorrow's Challenges - HR Bartender - When executives were surveyed about the top skills necessary for their frontline managers to be successful, the top four skills involved thinking: decision making, organizational judgment, strategic thinking and innovative thinking. The survey results are critical in hiring and recruiting because it means organizations need to look at these skills when promoting employees to management and when hiring new managers from outside the organization. A good marketing manager, for example, is much more than someone who was great as a marketing associate. Many of these skills also come from on-the-job training, where managers and potential managers need to be trained to make decisions and need to practice strategic thinking.
15 Ultra-Bold Recruiting Practices - Are You Falling Behind Your Competitors? - Ere.net - In one of our previous webinars, the speaker warned that the battle for talent is only going to get more competitive in the future. As those who are unemployed are hired, companies need to turn toward passive candidates to fill positions, and getting a passive candidate is much harder when you consider that they aren't actively looking for a new job (and may have one that they currently like). As the competition increases, companies also need to increase the creativity in their recruiting strategies, turning to new sources or offering different incentives for referral sources. This article outlines 15 bold, out-of-the-box recruiting strategies that aren't just flashy, but also benefit candidates in way that makes the job and the company appealing. We particularly like HubSpot's $4,000 gadget budget, since different gadgets work for different people but no one can get by without a smartphone and an up-to-date laptop.