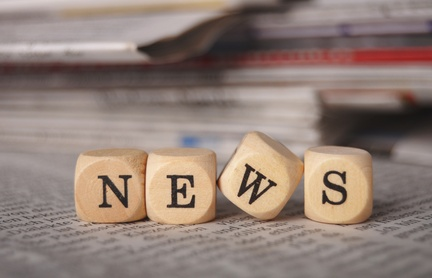 Summer is one of the busier times of the year for recruiters and hiring managers. There's an influx of young talent with college degrees looking for gainful employment. The summer months are also prime time for internships and temporary employment, where people can fulfill needs to handle additional customers or to try something new for a few months. The year is also halfway over, urging many company's to evaluate their progress toward hiring and recruiting goals. This week's hiring and recruiting news roundup features articles that are appropriate for the needs of the summer months: hiring the best talent, choosing who to hire, and how to improve your current recruiting process.
5 Ways Candidates are Embracing Mobile Search - The HR Bartender - Mobile recruiting is the next frontier in hiring and recruiting, and having a few social media profiles doesn't constitute mobile recruiting or a mobile strategy. To develop a strong mobile strategy, companies need to know how candidates are using mobile devices in their job searches. One way that candidates use their mobile devices is to check their email when they have a few minutes, which presents a perfect opportunity for employers to send candidates email updates about job openings or the person's application status.
Understanding What RPO is and What RPO Isn't - The RPO Hub - A key component that differentiates RPO from other recruiting and human resource services is that an RPO provider "acts as a company's internal recruiting function." Of course, this doesn't mean that RPO replaces a company's recruiting function (although that is an option) and it also doesn't mean that RPO is a supplement or an alternative. But, this does mean that recruitment process outsourcing is a commitment and a partnership. RPO is about improving the recruiting process; it's much more than filling open positions. Understanding RPO means understanding your company's goals and what you want to achieve with your recruiting process and function.
Temporary Contractors are Like Clinical Trials - The Seamless Workforce - Testing workers, and having people work as independent contractors before becoming a full-time employee, isn't a bad idea. Testing workers gives employers the chance to train employees before making the hire. It also provides an opportunity to see if the person will fit into company culture, meet expectations and succeed once training is finished. However, if the intention is to turn a temporary worker into a full-time employee, then make sure to drop someone who won't work out sooner rather than later. If you're promising a full-time position, then don't drag the candidate along and lead them to the possibility that they will get the full-time position.
How to Hire for a Stronger Team - Accolo - When many organizations are hiring, they aren't just hiring to fill a certain position. They are also hiring a new addition to a team. Although organizations need to consider the skill sets needed to augment the team and to close any gaps, they also need to think about personality and company culture so the new addition fits right in with the team as well as the role. To hire for a stronger team, companies need to know how the team works, who else is one this team and the backgrounds of the other team members. If everyone on the team was recruited from colleges in the area, for example, then adding an out-of-state middle aged manager may add certain skillsets but may also have a hard time meshing and working with everyone else.
The Pros and Cons of Hiring Outside of Your Industry - Hireology - Industry exprience is great, but if your company is having a hard time finding industry experience, then perhaps it's time to find someone who isn't from the industry. Hiring outside of your industry is much more difficult, as companies do have to think about a longer training period and the specific skills that the candidate would bring to the table (versus ensuring the person meets the requirements on a checklist). However, hiring outside of your industry could also bring in fresh perspectives and new business connections.