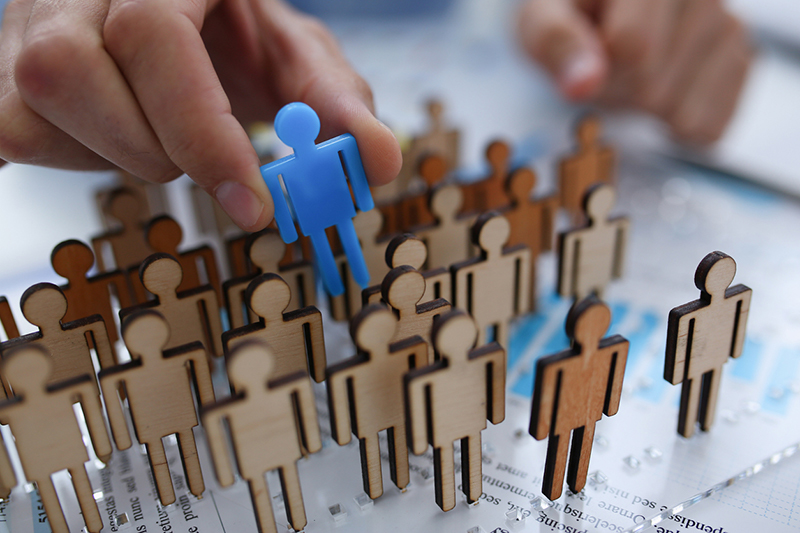 A successful total talent strategy is one that empowers your organization to focus on the value workers provide without focusing on their employment status. A Total Talent Acquisition (TTA) method has a number of distinct advantages over a traditional fractured or siloed approach to recruitment including access to wider candidate pools, cost reductions in labor and organizational tasks, simplified contract negotiations, and shared technologies.
While the concept of total talent acquisition makes perfect sense, how organizations can successfully transition to the model and implement the processes required is a big challenge.
In our latest guest panel, we talked with three Total Talent thought leaders about what would be on their checklist for total talent success. From visibility and transparency to getting the C-suite on board, here's what they had to say.
A Total Talent Approach
If the definition of Total Talent Acquisition (TTA) could be pared down to the simplest of terms it might be, employ for the work, not the position. The past decade has brought enormous changes to the way companies conduct business. Digital transformation, globalization, and talent mobility have made it necessary for organizations to adapt and rethink talent acquisition in new and unconventional ways.
By adopting Total Talent, employers aren't just filling jobs, they're thinking about how to get the required work done through both traditional and nontraditional means. Some of the biggest drivers in this shift are a paucity of talent, the widening skills gap, and greater access to data and technology.
Those organizations who have already adopted the Total Talent model have some processes in common, one of them being unafraid to shake up the status quo. "It's really uncomfortable for our clients right now," says Jennifer Torres, Client Portfolio Leader, MSP, at PeopleScout. "It really is, and that's okay." But once there's that buy-in, she asserts, there's a willingness to learn about strategic initiatives and discuss innovative hiring practices.
This more holistic, Total Talent approach is best achieved by:
Designing development and learning initiatives that continuously upskill your organization's workforce. The results can include unleashed creativity, better engagement, and higher productivity.

Nurturing relationships with each talent group type, not just permanent employees. Full-time, contingent, and flex workers should all be part of your talent communities so you can access them as needed.

Empowering employees with the tools they need. It's important to listen to what workers say they want so to achieve their tasks and goals. These tools should not add to an employee's workload; rather, they should help them create greater value for the organization.

Recruiting a more diverse workforce to attract quality talent and increase the bottom line.
Zach Chertok, HCM Analyst with Aberdeen, says that Jennifer is "absolutely right" in that it's an uncomfortable process for a lot of organizations. His suggestion is to confront the problem head-on and basically say to leadership, "look, you're not getting the talent you want. What are you willing to do and are you willing to go where your talent opportunities are?"

The Role of Technology in Greater Workforce Visibility
The Total Talent approach requires complete visibility of every type of work arrangement used throughout your organization. Technology has made reporting of stakeholder participation and talent analytics much more comprehensive.
Kim Pope, Chief Operating Officer at WilsonHCG, says "the technology side is usually one of the most complicated but it's key to setting the stage and getting leadership in line with what's trying to be achieved through Total Talent." And even though it can be intimidating to many organizations, she maintains "It's so much easier now than it was five years ago." She sees the technology component as one of the easiest ways to help drive change because it provides companies with the insights they need to see where talent acquisition strategies must evolve.
Where does your organization need to be in the next 5 to 10 years?

Is your company scaling up or down?

Do you want to be able to do both?

What level of complexity are the talent challenges you need to handle?
Most organizations realize technology must play a greater role in how they hire but what often happens is companies eagerly buy into the latest and coolest tech tools without understanding whether they need them and whether what they already have could be just as useful. Key to successful Total Talent performance is not "over solutioning" because, at the end of the day, you want a process that is simple to implement.
What's really important is that technology helps foster collaboration amongst all types of workers, supports comprehensive training and development strategies, and helps your organization mitigate the risks associated with non-traditional employees.
The Future Looks Bright
The core value of Total Talent is efficiency, deploying the exact resources you need for each business function, not job title.
One in five jobs today is held by a worker under contract. It's predicted that within the next decade, freelancers and contractors could make up 50% of the American workforce. From traditional employees to temps, independent contractors, outsourced providers, and freelancers, Total Talent integrates a full range of talent sources.
What's clear is that if your organization wants to achieve Total Talent success, it must acknowledge the strategic value of a non-traditional workforce and create a new model that engages with all forms of talent. Trend-setting companies who take the lead in Total Talent will find themselves better positioned to meet current workforce challenges head-on.
For more insights from the experts, listen to their panel discussion: "5 Things You Should Know About Total Talent Today."