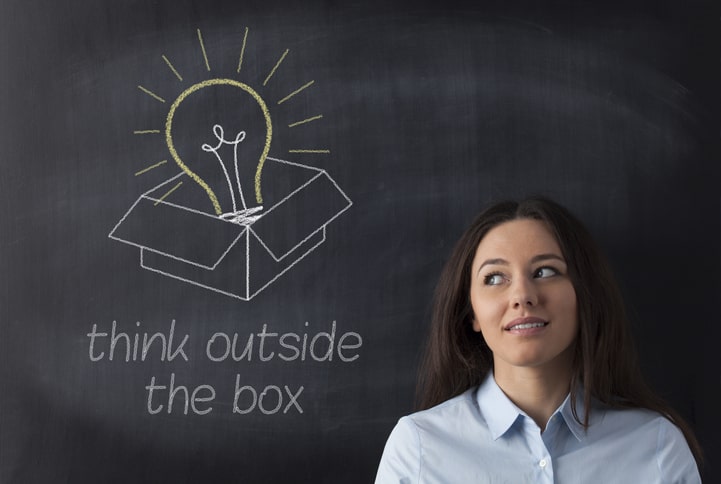 The hiring challenges talent acquisition (TA) leaders face today are greater than ever before. Compounding a skill shortage with low labor participation and high demand creates a perfect talent storm. How can TA and business leaders solve these talent problems? This article explores three creative talent solutions for today's hiring challenges.
Solution #1 Hiring Talent on the Autism Spectrum
When Garret Westlake needed to grow his company, he tapped into a talent pool most other employers often overlooked: Engineers and other college graduates on the autism spectrum.
Westlake, diagnosed in first grade with dyslexia and dysgraphia, made it his life mission to understand and support individuals with cognitive disabilities. In second grade, his teacher held him out of recess and put him through extra handwriting so he could learn cursive–despite the fact that dyspraxia is a handwriting spatial disability–no amount of withholding recess was going to overcome this life-long challenge.
As the director of the Disability Resource Center at Arizona State University, Westlake worked with hundreds of students with different types of learning disabilities, both physical and cognitive disabilities. In particular, Westlake worked with students on the autism spectrum and they were some of the best and brightest engineering students who were in the Honors College. Westlake was perplexed to learn that most of these students weren't finding jobs after they graduated. "It became pretty clear to me that the way that we were interviewing talent had nothing to do with what you actually did on the job," Westlake realized.
A few years later, when Westlake was running a tech company, he ended up employing twelve individuals on the autism spectrum. He grew the company to a point where it was acquired by another company in California called Mindspark. Westlake joined the Board of Directors and in a couple of years, Mindspark was acquired by a group in Germany and became the largest global employer of individuals on the autism spectrum. Shortly after Westlake's venture, SAP, Microsoft, among other tech companies came out with specific employment programs for individuals on the spectrum.
Currently, there is an estimate of 15.7 million open jobs in America according to joshbersin.com. Citibank predicts that one out of 8 jobs will remain open in 2022. Yet, there are 5.4 million working-age Americans with autism. Fifty-one percent of those adults have a four-year STEM degree and are unemployed. Furthermore, the National Autistic Society surveyed 2,000 people with autism to find out their experience with finding and keeping a job. About a third of the people said they are working in some capacity. And 77 percent of the respondents said that they want to work.
Solution #2 Hiring People With Employment Gaps
People with an employment gap can be another creative source of talent. In the Harvard Business Review, Carol Fishman Cohen noted that Amazon, in 2021, implemented a return-to-work program that overlooked employment gaps. The result was that they hired 1,000 professionals.
Cohen recommended eight best practices to hire people with unemployment gaps successfully. Below are four of these best practices that you can start applying today.
Employ an Executive Champion
You need to have the support of a senior manager to start a return-to-work program. This person is called an executive champion. They help get the program started and support hiring people who have been on a break back into the workforce.
Use a Program Manager
You need to have a program manager. The program manager is in charge of the program and makes sure everything happens the way it is supposed. As programs get bigger, the program manager ensures everything stays the same across different parts of the company or other countries. If something changes or the program manager leaves, there needs to be a plan for who will take over. Programs that don't have good leadership or no succession plan might not do well or close.
For a manager who desires to be recognized at work, proposing and leading a return-to-work program offers an excellent opportunity for visibility and leadership.
Employee Referrals
Energize your employees to refer people they know for jobs. They may know someone looking for a job and would be a good fit for your company. You can give them money or other rewards if you hire the person they refer. This method will help you find suitable employees while reducing advertising.
Success Stories
You can make a powerful case for people to relaunch their careers by sharing the success stories of others. Senior-level people who have taken breaks and then returned to work can provide great examples. Cohen noted that Jacqueline Welch, the CHRO of the New York Times Company, re-launched her career after taking four years off earlier in her career.
Related Content: How a Recruitment Partner Can Strengthen Your Diversity & Inclusion Strategy
Solution #3 Hiring People without Screening their Social Media Profiles
Many companies make the hiring mistake of screening job candidates' social media profiles. This type of screening can be a significant way to discover the person beyond their resume, but it also has risks. The Harvard Business Review (HBR) reported new research suggesting that hiring managers should use caution when using this kind of sourcing. The research shows that the information gathered is mostly unhelpful in making a hiring decision, and in some cases, it is illegal to consider this information.
HBR's article stated that some researchers recommended companies and researchers should explore other ways to use social media in the hiring process. For example, studies have found that social media profiles can determine certain personality traits. This information could help manage people you hire.
To Conclude
Applying critical thinking can be a powerful approach for solving today's compounded talent problems. In this article, we reviewed three creative talent solutions. From hiring talent on the autism spectrum to hiring talent with employment gaps to hiring talent without screening their social media. Talent and business leaders can rely on their internal creative thinking approach or they can reach out to a recruitment process outsourcing company (RPO) with a wealth of experience working with a plethora of organizations with varied hiring needs.
RPO service providers are strategic partners in the hiring process, and they can help their partners find the best talent for their hiring needs. Their talent sourcing skills can help create a robust pool of candidates from places known and unknown.
Please visit our RPO Academy for free resources to learn more about how RPOs can help you with creative talent solutions.