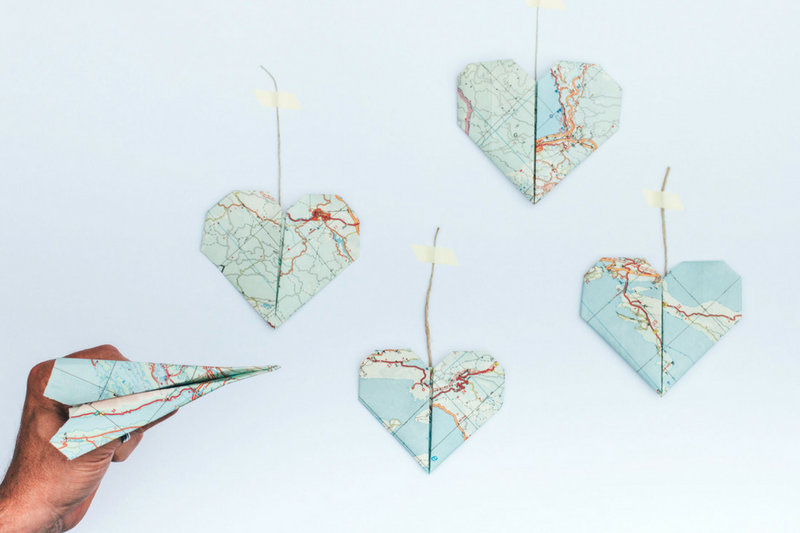 As any talent acquisition leader can tell you, hiring these days isn't what it used to be. Posting a job description on a job board and hoping for the best won't get an organization the talent they need for success. And that's just the hiring portion – engaging and retaining that talent is just as important for overall recruitment. Recruiting, often, is overwhelming.
And it's not just small or midsized businesses struggling with recruiting: even large enterprises can lack the capacity or competence they need to effectively meet their hiring needs.
Tackling today's recruiting demands takes a more methodical, personalized approach, explains multi-award winning RPO firm Hueman. Under Sarah Palmer, who is recognized by Staffing Industry Analysts as one of the Top Recruitment Marketers in the industry, Hueman has produced an eBook that lists several important, actionable steps that can help organizations improve upon their recruiting practices.
Through reading this eBook, you can learn how the nation's most decorated Best Workplace mastered the art of recruiting – and how you can too. Read on for a brief book review.
Break it down to get it right
Hueman's eBook offers organizations a structured approach to improving their Talent Acquisition programs in ways that best fit their culture and needs. Of special note is Hueman's advice to focus on preparation prior to taking on a new hire, something that all too few organizations take care to include.
"Before you even talk to a job candidate or make a single job posting, you have to do a bit of pre-work, too."
For example, has your own organization gone through the effort to identify your ideal candidates? In a recent study, research firm Aberdeen found that more than 80% of organizations today have trouble recruiting high-potential talent, as per their definition of top-quality performance. As managers across the board try to address this pressing challenge, 79% readily admit that they don't fully understand how to resolve it.
Tackling this challenge is one of the first key steps an organization should take when recruiting, because as Hueman observes, how can an organization hire if they don't know what they're looking for?
Filling out a candidate persona, complete with details such as their career goals, desires, frustrations, and whether they're an active or passive candidate can start your team on the path to landing the candidates ideal to your organization.
Other ways you should break down the creation or improvement of your recruitment process include formalizing the process behind your recruiting. What do you want your ideal process to look like? Who is involved? Who is monitoring the process and running the metrics to understand how everything is working?
Furthermore, what sort of metrics should your organization be tracking? Hueman explains that metrics become particularly important during the marketing and branding portion of your recruiting program. Tracking specified metrics helps you understand how the many moving parts of your program are performing.
One mistake many organizations make is capturing data for the sake of data. As Hueman advises, all the talent in the world won't help you if you don't have something you're working toward: clear, defined goals.
Webinar: Culture Fit Disrupted
Get help
Even with a guide that helps craft a strong recruiting program, not every organization has the time or resources to start building one. Recruitment process outsourcing (RPO) can be a flexible solution for scaling recruiting capacity without additional payroll commitment.
In fact, partnering with an RPO is a good idea even if your organization can devote the time and manpower to improving your recruiting program. In a study titled,"Revisiting the Value of Strategic Partnership", Aberdeen found that Best-in-Class organizations are turning to subject-matter experts (SMEs) in building a centralized talent pipeline model to better develop and manage the resources needed for this new approach. In addition, the study found that organizations using a central talent pipeline model are reaching active and passive candidates by a ratio of 2.5 to 1 whereas All Other companies are at 9.7 to 1.
A top class RPO like Hueman goes above and beyond to review your recruiting processes, cultivate your employer brand, openly communicate with candidates, and make sure it's all done in the way that fits your company culture.
For top RPOs, your organization isn't just another gig. They invest fully into your organization's culture and are in frequent contact when it comes to earning you the talent you need. Here's just one example of how an RPO can go above and beyond your recruiting needs.
Culture Fit Disrupted: How Corporate Culture Can Win You Top Talent
Automotive Excellence
An automotive dealership with five locations, wished to expand nationwide and wished to open four new stores within the year. During these new openings, the company's biggest challenge was in finding candidates that fit into their culture while filling all of the positions required of the new stores. This difficulty extended to finding the top technicians that would be with the company full time.
To meet surpass these challenges, Hueman teamed up with the company's HR leaders to develop a strategic recruitment plan that attained both the volume and quality they were looking for.
This recruitment plan improved upon the company's existing plan in a number of ways, including increasing candidate flow, increasing the number of qualified candidates, reducing time to fill, and finding candidates for hard-to-fill positions. By the end of their plan, Hueman conducted 744 interviews, extended 188 offers, and made 152 hires, successfully helping their partner open four new stores.
Recruiting can be overwhelming, but finding a solution to your recruiting problems doesn't have to be difficult. Approaching recruiting with a clear process in mind or getting the recruiting help you need is the first step to getting the talent you need.