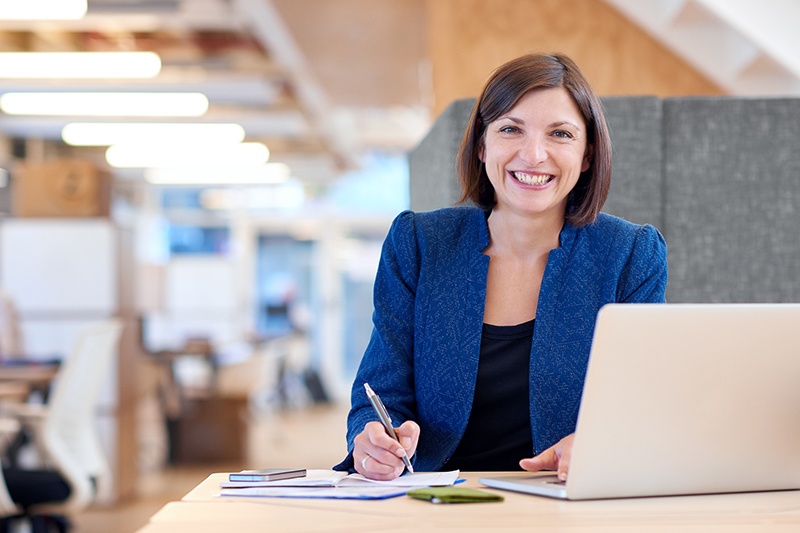 In a recent study, Aberdeen found that more than 80% of organizations today have trouble recruiting high-potential talent, as per their definition of top-quality performance. As managers across the board try to address this pressing challenge, 79% readily admit that they don't fully understand how to resolve it. What this means is that nearly every organization that struggles to populate their talent pipeline can't even define the qualities they want in a new hire.
The mechanics of the workforce are changing faster than ever before, and we need to ask ourselves, can we keep up?
Let's start by taking a deeper look at the results from Aberdeen's research. First, Aberdeen's data shows that 70% of organizations constantly change their definition of high-potential talent. Additionally, in Hiring Tomorrow's Workforce Today: The Talent Pipeline, Aberdeen found that for more than 62% of organizations, talent acquisition efforts focus solely on active, job-seeking candidates. For these companies, talent pipelines also originate once a position is requisitioned. In other words, the biggest recruiting challenges organizations face come down to the lack of understanding who to look for, limiting the search pool to the unemployed workforce, and being reactive with their recruiting process.
More than half of organizations are reactively filling positions as they become available. In fact, 87% of Aberdeen study participants are only equipping their internal HR departments with resources that fill missing skill sets as dictated by internal managers, per ongoing project requirements. Consider the following statistics: Today, 60% of organizations participating in Aberdeen's study handle recruitment internally, while 40% partner with a recruitment process outsourcing (RPO) provider. In Recruitment Process Outsourcing: A Lifeline in the War for Top Talent, Aberdeen found that when companies fully internalize their recruitment efforts, they limit the scope of understanding for what candidates want from them as employers. In Full-Cycle Recruitment Marketing: Attracting the Unreachable Candidate, Aberdeen found that maintaining a broad understanding of the needs of the talent market is absolutely vital to establishing a strong candidate match for the organization, beyond just the immediate role to be filled – a conclusion that the RPO Association has reached in conjunction with their members.
Aberdeen has found that today's companies, on average, expect that a position will be filled within 3 to 4 weeks from the point of requisition. When talent pipelines begin once a job is posted, and when the time to fill the role is expected to be so short, recruiters are expected to source the highest quality they can find from a short reach, since they can't take the time to dig deeper into all areas of the workforce. By contrast, organizations who leverage RPO vendors to fill open positions are more likely to reach additional talent pools, such as passive candidates. In a recent case study presented by the RPO Association, Advanced RPO, an RPO provider based in Chicago, IL, demonstrated how they were able to scale up the hiring volume of a client by filling 73% of open jobs with passive candidates, while improving the experience for both the candidate and the hiring manager – all because the RPO capabilities provided a broader scope of talent market goals and requirements.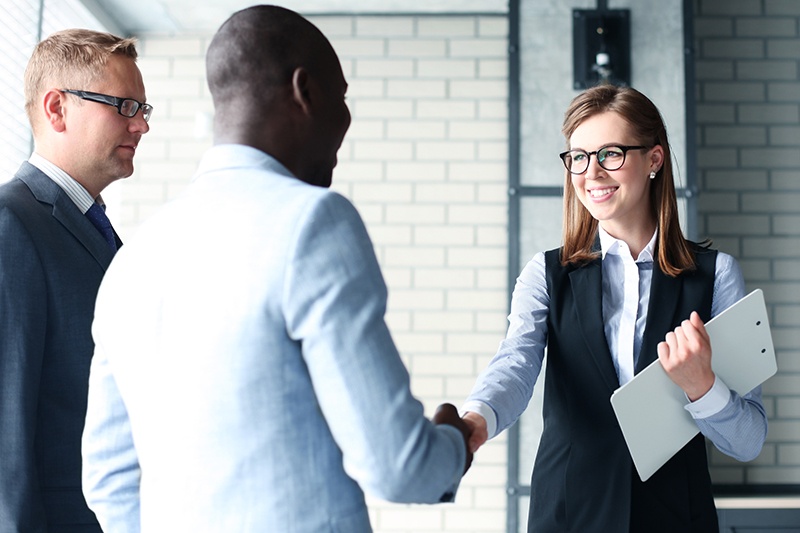 As internal hiring teams and task forces struggle to grapple with how to attract, hire, and retain high-quality talent for any given role, recruitment process outsourcing (RPO) is turning out to be a very useful asset.
Companies that fully internalize their recruitment process without consulting an outside subject-matter-expert (SME) are 10.7% more likely than those engaging a process advisor to lack a formal understanding of why they are failing to attract top talent. When hiring managers move to create job descriptions from internal performance metrics alone, they are focusing on promoting the goals of the organization without making any effort to connect those goals with why employees join or stay with the company. As Aberdeen found in Total Performance Management: Mapping Performance to Equitable Talent Selection, and Joel Capperella explained in his Employment Story webinar hosted by the RPO Association, if employers fail to align the candidate's goals with the goals of the organization, then the entire effort to attract top talent will fail to return a positive ROI.
In addition to boosting the employer brand, clearly understanding and communicating the organization's goals is essential in creating an engaged work culture. As Dwight Cooper and Sarah Palmer with Hueman, an RPO provider based in Jacksonville, FL explain, "When considered in full, an engaged employee is willing to go above and beyond for the company, not just because they are paid well, but because they truly believe in the goals and values of the organization."
Where RPO providers come into play is that they are subject-matter-experts when it comes to the aggregate qualities, needs, and goals of the workforce, as these goals align with a host of different industry objectives. RPO providers are working with multiple sources supporting multiple talent pipelines that feed into diverse industries, companies, and geographical territories. As these companies (RPO providers) support the recruitment efforts of thousands of organizations, they are sitting on a goldmine of insight about the general state of candidates and the labor market. Furthermore, RPO providers are striking matches by the hour between candidates and relevant organizations, both in terms of corporate culture and persona, and in terms of candidate career goals and competency goals for the organization.
RPO vendors are therefore much more likely to be able to account for the internal landscape of the existing workplace and external factors that impact the goals of the employer than employers are likely to be able to do on their own. In fact, Aberdeen has found that companies partnering with an RPO provider are 2.1 times more likely than those not partnering with one to increase their focus on internal and external factors in the design of their recruitment strategies and resulting talent pipelines.
Among the benefits that Aberdeen has found companies to gain by partnering with an RPO provider are:
Increased accountability toward external business drivers in the development of the recruitment strategy
Increased analysis of talent pipeline performance data
Improved talent branding and resulting analytics
General improvement in the effectiveness of talent pipelines
An understanding of how candidate behavior impacts the effectiveness of the hiring process
Within these benefits, organizations engaging an RPO partner are 28% more likely than those not engaging one to more closely align their definition of top talent to candidate workplace expectations. When looking at the field of RPO partnerships against Aberdeen's general response set, companies with an established SME recruitment partner are 6% more likely than the general response pool to find that more than 10% of their workforce is top quality. Getting the alignment right between candidate goals and the goals of the organization is a fundamental component of building a successful employer brand and determining how to construct and populate a successful talent pipeline. Aberdeen has found that companies that work with RPO providers are stronger at attracting the type of talent they are seeking.
While recruitment process outsourcing may have originated to outsource talent acquisition, today it has evolved to provide a vital consultancy component that helps organizations build a framework for longer-lasting, higher-impact candidate sourcing, recruitment, and hiring. RPO providers have become SMEs on various candidate talent pools. Today, they can bring top talent and reduce the time to fill open positions by improving the recruitment process of their clients, and providing valuable insight into the internal state of the employer brand and the external forces that influence the labor market.
About the author: Zach Chertok is the Principal Analyst for the Human Capital Management practice at Aberdeen. He has experience as an analyst across the tech sector with a base in analytics and human capital management. His skills extend to business development, market research and analysis for the technology market and private equity, political analysis, and business plan development for startups and strategy realignment.