In this week's RPOA Weekly we focus on recruiting, hiring, and talent acquisition strategy, with articles that discuss essential elements of successful strategies, how to adapt strategies to a changing market, and how to evaluate your existing recruiting strategy.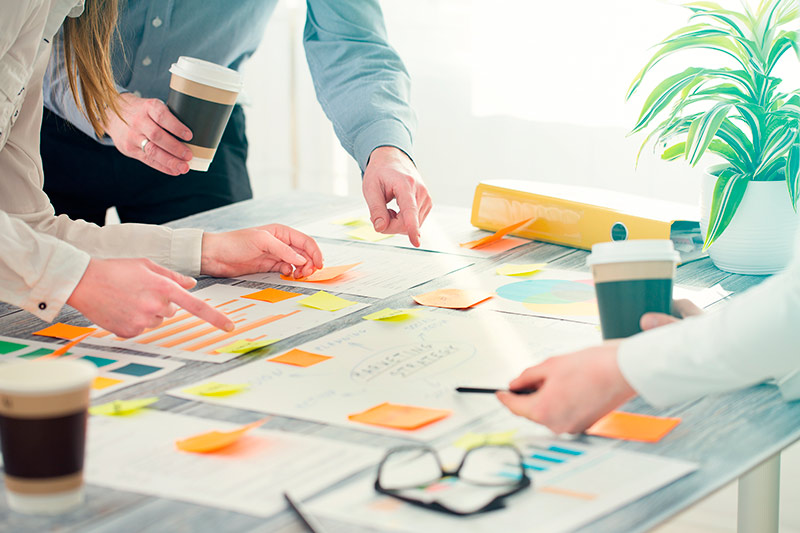 Why a Candidate Persona Should Be Part of Your Recruiting Strategy – Newton Talent - @NewtonTalent
Do you use candidate personas to drive your talent acquisition efforts? According to this article, if you don't, you should. The article introduces candidate personas, or recruiter-created snapshots of your perfect candidate that can be used to effectively target and market directly to the candidates you want to attract. It explains how successful recruiters develop and use candidate personas, allowing recruiters to "get inside the candidate's head" and understand what makes them tick. It provides an example of a candidate persona, and concludes with key takeaways that recruiters can use to develop candidate personas of their own.
Six Factors for a More Effective Recruiting Strategy – ERE - @ERE_net
"What gets measured gets improved." Recruiters are often all about measuring, with metrics like time to fill and cost per hire taking center stage in recruiting strategies. However, this article argues that while the usual metrics are important, they don't provide the meaning behind the numbers. It introduces and provides a brief explanation of six new recruiting metrics that go beyond the starting-point metrics currently used, including flexibility, innovation, agility, multi-speed readiness, feedback loops and governance,
Advice on Adapting Your Talent Acquisition Strategy from Advanced RPO's President – RPOA - @RPOAssociation
The hiring market is changing. Top talent is increasingly scarce, and the candidate pool as a whole is continually shrinking. This article discusses how companies need to adapt to changing realities at both leadership and strategic levels. It touches on the impact of the changing marketing on the RPO industry and talent acquisition strategies, and recommends several elements that companies need to include in their new, adapted talent acquisition strategies. These include analysis and planning, sourcing, engaging and screening talent, and having the rights tools in place to acquire and effectively onboard new hires.
The Four Keys to Build a Hiring Strategy That Really Works – Yoh - @YohCorporate
Recruiting is an expensive process, and every day you spend recruiting is another day that a new hire isn't contributing to the success of your business. This article presents a starting point for organizations that are beginning to consider updating and overhauling their hiring strategy to be more targeted, effective and data-driven. It provides four need-to-have suggestions for a successful hiring strategy, including having the right resources in place to support your hiring process, improving your employee engagement, knowing what the right candidate looks like, and understanding what's happening in the employee marketplace.
5 Critical Components to Evaluate in Your Talent Acquisition Strategy – Yoh - @YohCorporate
Does your talent acquisition strategy work for you? How can you tell? This article answers this question by suggesting that you look at five critical components of your strategy that determine whether it's a rousing success or miserable failure. The meat of the article takes the form on an infographic, making it easy for the visually-minded to pick out the five components: quantity, quality, process, branding, and timing.