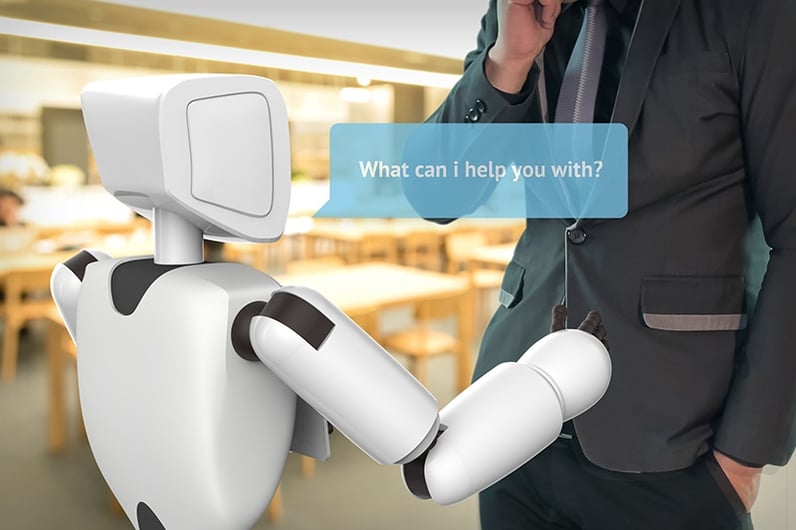 Technology is arguably the single most important factor that is contributing to the complexity of daytime recruiting. Keeping up with advancements in recruiting technology is essential in competing for potential talent.

In light of this industry trend, the Recruitment Process Outsourcing Association will be increasing its focus on topics and challenges related to technology for talent acquisition.

In our reporting, we'll be exploring questions relating to these themes. What's the current lay of the land of talent acquisition technology? What's driving the advancements in this field? And what does it mean for recruiters and employers? This week's #RPOA Weekly presents a roundup of conversations we recently had with industry experts as well as other published work on AI and recruiting technology.
10 Powerful Examples Of Artificial Intelligence In Use Today by Forbes
That type of A.I. that we see in wonderful stories depicted on television through the likes of HBO's powerful and moving series, Westworld, or Alex Garland's, Ex Machina, are still way off. Today, we're talking about the pseudo-A.I. technologies that are driving much of our voice and non-voice based interactions with the machines -- the machine-learning phase of the Digital Age. R.L. Adams, software engineer and serial entrepreneur, outlines ten applications of artificial intelligence in use today.
Interview with Tricia Tamkin on Talent Acquisition Technology by RPOA
This RPOA interview with Tricia Tamkin, seasoned recruiter and Moore eSSentials' Partner, highlights the evolution of recruiting tools over the past twenty-five year. Topics discussed cover recent changes and new trends in talent acquisition technology.
The Impact of Technology on Talent Acquisition by RPOA
Reaction and insight from talent acquisition leaders on how emerging talent acquisition technology is changing recruiting as we know it. From automation to machine learning and artificial intelligence, some of the recent developments and how it would impact recruiting.
Candidate Fit: Outsmart Your Competitors with the Right AI by WCN
Through all the controversy and excitement, we can't help but ask in what ways AI Recruiting technology is truly meeting the needs of talent acquisition. Jeanette Maister, presents a pro and cons list that delves into AI via the various technologies that exist and give an accurate and honest idea of how those technologies both help and hurt talent acquisition.
How Artificial Intelligence Is Changing Talent Acquisition by TLNT
Artificial intelligence for recruiting is the next generation of software designed to improve or automate some part of the recruiting workflow. Author, Ji-A Min, identifies three major trends that sparked AI for recruiting, and some of its most promising applications.