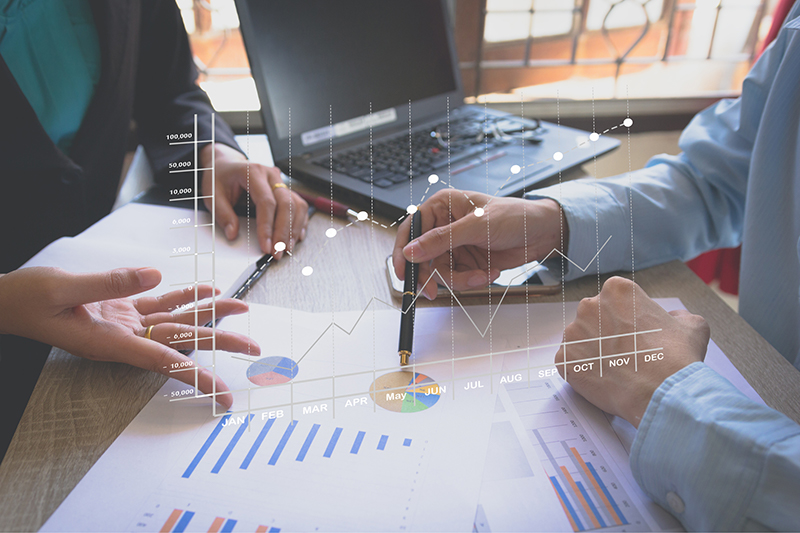 Recruitment process outsourcing providers (RPOs) bring higher expertise to organizations from recruiting best practices to technology and metrics that drive business success. Having the relevant data and the right metrics make all the difference. According to Jobvite's 2018 Recruiter Nation Survey, "74 percent of recruiters believe hiring will become more competitive in the next 12 months."
RPOs tailor their recruiting metrics based on client needs and guided by their own expertise. In this article, we review some of the metrics RPO leaders use for measuring the success of an RPO program.
You can listen to John Younger, Pam Verhoff, and Cory Kruse discuss these recruiting metrics in this free on-demand webinar.
Understanding Recruiting Metrics
A few metrics measure the speed of hire. Time-to-accept, for example, is the time it takes from approval of the requisition to a candidate accepting an offer. Time-to-present is the point of time when the candidate-who is ultimately hired-is presented to the hiring manager. Time-to-start is measured from the point of time the requisition is approved to the point in time a candidate is in the seat (the date they start). Among these three speed metrics, time-to-present is a clear dividing line between recruiting efficiency and hiring/interviewing efficiency and is a better measurement of RPO performance.
Cory Kruse, President at Orion Novotus, an RPO in Austin, Texas, stated "The RPO's ability to know a market and quickly go in and identify a group of talent to fill and engage is critical."
According to Pam Verhoff, President of Advanced RPO, filling roles in a timely manner is crucial. "Not that you're filling roles in a timely manner. But you're filing ALL the roles in a timely manner."
The second part of speed is the aging of the requisition. Many talent acquisition professionals focus only on the first speed measurement. "The risk of focusing on time-to-fill is that recruiters could be focused on capturing the low hanging fruits," says Verhoff, "and if you have requisitions that are aging those might need more attention." By looking at the age of the requisition you can determine if there is an issue in the hiring process. Does it take too long to move a candidate through from the interview stage? Are hiring managers waiting to interview until they have a lot of choices?
The next important recruiting measurement to be aware of is quality. The quality of applicants, candidates, and eventually employees. Measuring quality is done over time. What is their retention rate? How's their quality of work? RPO is a more strategic talent solution because it fills talent pipelines with candidates that only match the quality expected from leaders.
Organizations can measure quality by looking at performance scores, tenure, and turnover. If the organization does high volume recruiting, then you can measure quality by the number of hires passing training classes and their efficiency to do the job. Another way to measure quality is by comparing the "ideal" employee to the new hire in terms of production.
An RPO measures both speed and quality of hire when building relationships with their clients and candidates. Kruse states, "People who like each other and trust each other will work best together." It is about building quality relationships and being transparent.
Stakeholder Canvas
John Younger, Chairman and Founder of Accolo, now a division of Orion Novotus, tells us, "metrics are not the same across the stakeholder canvas." There are three categorical stakeholders.
Recruiter/Hiring Manager: The most valuable metrics for these stakeholders are the speed metrics.
Director of Talent Acquisition: The director level is mostly concerned with time deadlines and aligning with specific business initiatives.
Organization Executive: This stakeholder is focused on getting the business to the next level with the correct hiring.
An RPO needs to make sure they are aligned with the business in order to improve expectations of all stakeholders within the canvas. In doing so, they will measure how many candidates they presented were hired. They also look at their recruiting efforts to make sure it is the right person for the position.
The take-a-way for RPOs and talent acquisition professionals is to be intentional and understand what the business needs. Verhoff states, "don't be afraid to talk about where the challenges are." Kruse reminds to "align the metrics to the business and discuss them often" with the organization's executives.
You can find more on these various metrics from the referenced RPO leaders by watching their panel discussion, "Key Recruiting Metrics for Measuring Recruitment Process Outsourcing (RPO) Success."