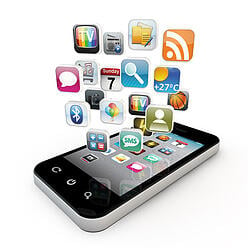 Digital gaming applications aren't just for selling video games to teenage boys. They are getting more widely applied to the world of business in various ways, including recruiting and talent management. For example, Walmart recently implemented a form of digital gaming to its employee performance management software. The goal is to better motivate and train employees to improve their performance. Gamification with a point system for everyday work activities introduces an element of competition and creates a connection between work activities and rewards.
Gamification, the integration of game dynamics into non-game contexts including work, community, talent acquisition, and recruiting activities, is used to engage users and solve problems. Adding game elements to business processes has the potential for large returns. Wynbox helps its customers gamify the shopping experience for their customers with a buy-to-win system that gives shoppers a chance to win their purchase items for free, driving up sales and gaining customers from competitors. If you usually shop at retailer "A" but had a chance to win for free what you were going to buy from retailer "B", wouldn't you shop at retailer "B" instead? Can you see how this would translate well to recruiting, if your company offered candidates a fun and exciting application process that other companies didn't?
Gamification for staffing helps recruiters and employers attract more candidates to their positions and companies, and away from the competition. Gartner, a leading information technology research and advisory company based in Stamford, Connecticut, estimates that more than 70 percent of top global organizations will use gamification in some form by 2014. Companies that are already using gamification include Deloitte, UPS, Hilton Garden Inn, and the U.S. Department of Justice. Using gamification in the workplace provides a source of engagement that improves motivation, performance, and creativity, and can do the same for recruiting and staffing.
Gamification tools for talent acquisition are developed to make it easier to source and select the right candidates. The new recruiting gaming tools are for both job applicants and recruiters alike. For example, Smarterer offers game elements to create simple, fun online tests that make skills verification easy and fun for recruiters and job applicants.
Gaming is changing the language of recruiting. Not only is gamification a new term, but there's also recruitainment, which refers to recruiters using games instead of or in addition to traditional recruiting methods French postal service Formaposte has developed a game that lets job applicants experience what it's like to be a postal worker. They developed this tool to address the high drop-out rate of new hires, reducing their losses from 25 percent to 8 percent and resulting in more motivated and better prepared new employees.
The United States military has been using video gaming as a recruiting strategy for more than a decade to engage recruits and improve its image as an employer with a career path. DeveloperAuction uses gamification to let employers bid for scarce developer talent. Gamification translates well to the employee referral process, rewarding employees with points, levels, challenges and other game-like rewards for finding new candidates.
Employers and recruiters who incorporate gamification and recruitainment into their recruiting processes will get results. If you want to increase candidate engagement, provide fun competition between applicants, and make it less stressful to apply for a job with your company, turn it into a game. Look at what top worldwide companies are doing with gamification in recruiting and workforce development, and check out what these leading-edge companies are doing to play to win in the game of talent acquisition.
About the author: Andrew Greenberg has over 17 years of experience in Talent Acquisition. Industry-educated with a Master's Degree in Personnel Psychology, Andrew draws upon a background that is rich with experiences from both Corporate and Agency staffing environments.
He is the founder and Managing Partner of The Recruiting Division, a leader in U.S. based RPO-style recruitment solutions. Learn more about The Recruiting Division.