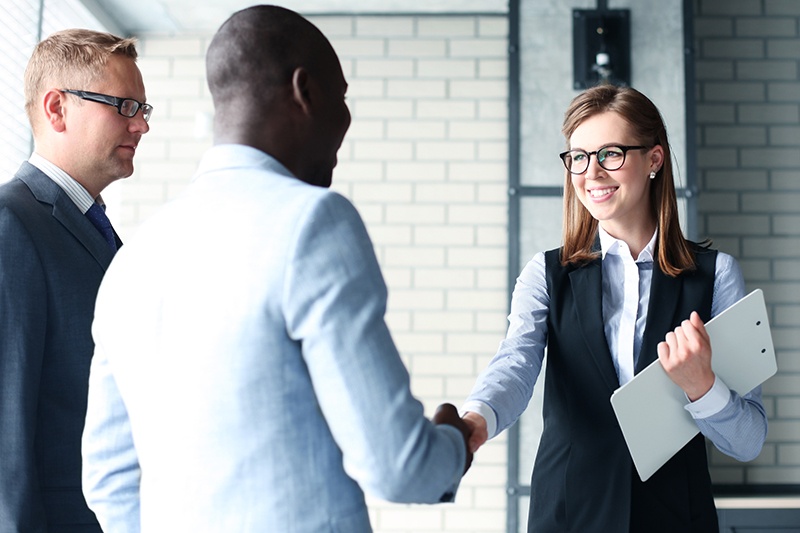 Talent acquisition is becoming a tool for developing competitive advantage, and the most successful talent acquisition strategies include employee and hiring manager satisfaction surveys. Successful talent acquisition doesn't happen at the recruiter's desk, behind closed doors, as a singular and solitary activity. It's the result of meeting with employees, hiring managers, and other stakeholders to find out how they work, see what is happening in their departments, and understanding staffing needs. One very effective way to accomplish this is through satisfaction surveys.
When You Need Answers, Ask the Right Questions
The questions in a satisfaction survey will give you more detailed information to act on than complaints from managers or direction from the VP of HR to "hire better engineers that won't leave in six months." If your recruiting has been criticized, if your company or certain departments experience high turnover, or if you find good candidates that you want to hire but continually lose them after the offer, you need to start asking questions. Employee and hiring manager surveys can reveal the pain points in your recruiting and provide a road map for improving talent acquisition. For example, if the engineering department has high turnover and loses new hires within the first six months to a year, surveying the hiring managers in engineering may reveal management frustration with the quality of hires, enabling you to do a more thorough technical screening of candidates or sourcing candidates from top engineering schools and competitors.
Build Surveys into Talent Acquisition Strategies
When planning how to find, attract, and hire the right people for your business needs, plan to use satisfaction surveys. Talent acquisition strategies without the right input won't be as successful as those with the inside understanding that comes from asking those involved what their experience is and how it can be improved. Build mini-surveys into the employee requisition process, adding these three questions of hiring managers on the requisition forms:
Have you had problems filling this type of position in the past?
What are the top three things you want in candidates for this position?
Why have past employees failed in this job?
Other ways to build surveys into the recruiting process include adding them to the application for candidate experience information, on the company website employment page, and in email communications to hiring managers.
Get Social with Surveys
Don't overlook the power of social media to get the valuable information and direction you need to improve your talent acquisition strategies. Informal polling on Facebook, LinkedIn, or Twitter can be a goldmine of ideas and information about your recruiting and how to improve it. Surveying company employees on the company's intranet or having a contest on Facebook for recruiting improvement ideas are just a couple of ways to "socialize" your talent acquisition strategies improvements with surveys.
To Write or Not to Write
Writing candidate, new hire, employee, and hiring manager surveys yourself is not rocket science, but it may take more time than you have to do it well. And it's only the first step in using surveys as part of the talent acquisition process. You also have to administer the survey, collect results, analyze results, and decide how to use the results to improve your recruiting processes, employer branding, and candidate and employee experiences. It may be more cost-effective and efficient to use an outside survey company.
Don't underestimate the value of information from employee and hiring manager surveys to improve your talent acquisition efforts. Incorporate surveys by standardizing them at key points in your recruiting process and season, such as surveying candidates, new hires, and hiring managers, at the end of the year and at mid-year. Whether you write and administer surveys yourself, or use an outside company, surveys can reveal actionable gaps or weaknesses in your recruiting process.
Andrew Greenberg has over 17 years of experience in Talent Acquisition. Industry-educated with a Master's Degree in Personnel Psychology, Andrew draws upon a background that is rich with experiences from both Corporate and Agency staffing environments. He is the founder and Managing Partner of The Recruiting Division, a leader in U.S.-based RPO-style recruitment solutions.
Related resources:
Evaluating your job posting strategy
More innovative hiring and recruiting practices, and other news
Recruiting senior level executives with LinkedIn and streaming video (webinar)