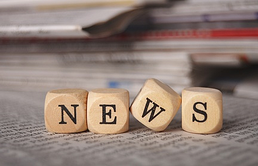 Recruitment's black hole is the gap between all those job seekers looking for an open position and all those companies with open positions that are looking for the right candidates to fill them. We call it a black hole because so many candidates and open positions fall into this gap, not knowing the other existed. "Skills gap" may be a buzzword, but it's a very real problem for many organizations. This week's hiring and recruiting news roundup addresses the issue of the black hole, offering insight into who's falling into it and how we can retrieve those candidates and positions before they're gone forever.
Workforce Planning: Bridging the Skills Gap - The Seamless Workforce - Although 91 percent of CEOs believe they need to change their recruitment strategies to close the skills gap in their organizations, only 39 percent of those employees have taken steps to change their strategies. This article offers one concrete step for the 61 percent of CEOS that recognize that change needs to take place: training. Employees want to get better, and although some may be spending time outside the job getting better, that outside time may not show up on a resume because it's not work experience. If there are certain skills that your company needs, then the first step to take to changing the recruitment strategy is to teach those skills yourself and find candidates who are willing to learn.
6 Steps for Auditing Your Company's Candidate Experience - HR Bartender - Overall, most of the steps discuss test driving different aspects of the candidate experience, whether it's filling out an application online, navigating the website to find the career page, or doing all of that on a mobile device. Not a bad way to audit the candidate experience, but it is a strategy that ought to be done with people who don't work for the company so they don't already know the site. About half of candidates said that their candidate experience was poor or very poor, so candidate experience is always something to be mindful of, as it a poor experience could lead great candidates into recruitment's black hole.
4 Lessons from Companies Closing the Skills Gap - The Hiring Site - Investing in training and education is one clear and effective way companies close the skills gap, but it's not the only way. Another way to close the skills gap is to look for talent in places where you haven't looked yet, such as what Year Up does. Year Up connects men and women in low-income areas with opportunities, while also working with those candidates on the skills and experience necessary to move through the candidate pipeline.
Sourcing Qualified Talent Can Be Easy. Engagement is the Real Challenge. - Novotus - Candidate engagement is much more than getting someone to apply to the job. In fact, the moment of application is just the beginning of the engagement process, if not a few steps into the process. Engagement is much more of a challenge than sourcing talent because it's easy to make a list of names or to put together a short pile of resumes. The hard part is getting the people on that list excited about the job, about the company and to have a conversation about the position and the hiring process in general.
Attracting the Next Generation of Talent - Accolo - To attract the next generation to talent, organizations need to focus on their employment brand and on how they are putting employees first. Millennials want to work for companies that have a reputation of putting their employees first and who have a strong reputation with the general public. It's not necessarily going to be about the job's benefits or about the company's 150-year history. Benefits may not necessarily be employee friendly, especially in this day and age where millennials care about the ability to work from home or flexible hours versus a substantial 401K.