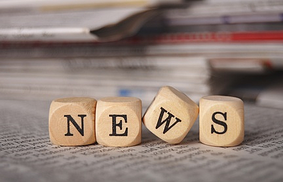 Most weeks, we have a theme to our RPO news roundup. There usually is a topic or two that our favorite blogs and news sites are discussing. However, this week didn't have a common topics. There were many interesting stories covering many different topics, such as mobile recruiting and handling a firing appropriately. Here's our roundup of this week's RPO news stories.
Only 20% of Fortune 500 Companies Have a Mobile-Optimized Career Site
The latest CareerBuilder study found that companies are falling behind on the mobile recruiting trend. Staffing firms, interestingly enough, are doing the best with 33% of them having a mobile-optimized career site. Keep in mind that mobile recruiting, as of now, only means having a career site that can be viewed on a mobile device. This has nothing to do with texting or any mobile marketing techniques. It's more about engaging those who might be job hunting on a smartphone or tablet, probably as they do something else.
Fixing Your Recruiting Process, and Other Reasons to Try RPO
Although you can outsource your entire recruiting process to an RPO provider, recruitment process outsourcing can also be a solution for smaller problems. If you need help upgrading your technology, improving how well your hiring managers interview, or even improving your offers to good candidates, then it's worthwhile to give RPO to try. RPO is a partnership, and a great solution if you want to make improvements to your recruiting process and to find the best candidates faster than your competition.
3 Quick Tests to Determine if You Made the Right Hire
The tough thing about determining the right hire is that you only get to know after the fact. That 30, 60, or 90 day period needs to take place before the organization, or the new hire, makes the decision to leave. However, there are three quick tests you can do to not only determine if someone is a good fit, but maybe push someone in the right direction if they are on the fence. These tests include seeing if the person is socializing and being part of the team, and if they are asking good questions about the work they are doing.
Use a Firing to Reassure Those Still on Board
No, it's not good to fire someone publicly. However, if you don't handle a firing right, then you could have a new problem of speculation and lowered morale. When you do fire someone, it presents a perfect opportunity to discuss the even with your current employee base about company culture and what managers expect from the current team. No, you don't have the giveaway all the details, but someone getting fired could lead to rumors about why the person was fired and if anyone else is next. You just need to be specific about why the person was fired, and what everyone else can do to keep their positions.
Don't Let Your Best Interns Slip Away. Help Them Find that Full-Time Job
It won't always be the case that you'll be able to offer your great intern a full time position. But, it doesn't have to be the end of the road either. If the intern really is that awesome, then why not help them find a full-time job? Only 37% of students say internships are a good job search resource, and it's partially because very little is done to continue the relationship after the gig is over. No, you don't have to make a few calls and make an interview happen, but even providing a few names of clients and colleagues can go a long way.
One of the big current changes in the recruitment landscape is the candidate pipeline; in 2013 the markets will demand more aggressive talent community development and a greater focus on sourcing and pipeline? What other trends are affecting the recruitment marketplace. View this dynamic discussion on: Disruptive Forces in the Recruitment Marketplace.