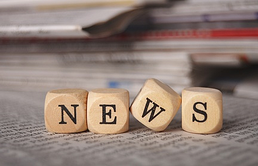 More candidates, more recruiting channels, more recruiting problems. Dealing with all this isn't necessarily about finding one solution that fixes it, it's about finding different solutions over and over again, and reusing the best solutions as the situation applies. Here is this week's latest and greatest news headlines on RPO, sources of hire, and other major recruiting problems:
Job Boards are Content Delivery Systems
Job boards aren't dead. They are evolving, and without them, the entire online recruiting industry would collapse. It's a matter of rebranding the job board as a content delivery system, where a job description is posted, shared, advertised and searched. Aggregators like Indeed and SimplyHired syndicate the content of job boards. LinkedIn, in many ways, is just another job board even though it's categorized as a social network. Besides, job boards work, even if they do need a face lift and more time to fit into our changing recruiting world.
Why You Need to Measure the Signal to Noise Metric
The Signal to Noise Ratio measures the difference between where candidates came from to apply for your position and those that led to an in-person interview, offer, hire etc. Knowing the signal to noise metric for each of your recruiting channels will reveal where you need to spend your energy and resources. For example, job boards may be bringing in the most candidates for your organization, but if they are resulting in very few hires, then it might be best to scale back and to put that energy into a different channel.
Creative Approaches to Your Recruiting Problems
If you're having problems finding great candidates, then the issue might not be your recruiting process or your job descriptions or anything like that. The problem could be in how your marketing those open positions. You need to build awareness with candidates and to stick out from the crowd, and doing that might mean doing more than job boards and other traditional job advertising techniques. This article features several great examples from companies large and small on how they increased the applicant pool and increased the quality of those applicants.
Only 1/3 of Candidate Salary Expectations Actually Meet Employer Expectations
Or, as The Hiring Site put it, two-thirds of candidate salary expectations actually exceed what the employer is willing to offer. It's not the best start, especially since the number one reason why candidates turn down offers is because the salary doesn't meet their expectations. Although you can't always avoid this problem, the best thing to do about it is to stay up-to-date with compensation trends and statistics. It's unlikely that a candidate will negotiate the offered salary, so being as informed as possible about expectations is the most prudent thing you can do to prepare.
Recruiting While on Vacation Might Not be a Bad Idea
Finding great candidates is an opportunistic venture. You don't turn away a potential hire because you met them while off the job, or on vacation. After all, the best way to talk about a job is in a relaxed, non-interview situation. It's a great time to ask questions, to learn what people do (especially the new and interesting people you can encounter on vacation), and to know the story and how the people or organization go there. Also, consider the fact that recruiting isn't just finding great candidates for open positions. It's also about finding potential customers and partners, both of which can be found on vacation as well.
One of the big current changes in the recruitment landscape is the candidate pipeline; in 2013 the markets will demand more aggressive talent community development and a greater focus on sourcing and pipeline? What other trends are affecting the recruitment marketplace. View this dynamic discussion on: Disruptive Forces in the Recruitment Marketplace.