Candidate experience is quickly becoming part of competitive advantage, along with employer brand and recruiting best practices. How candidates feel about your company before, during, and after they have applied and interviewed for a position is a variable you want to control. Do your recruitment solutions treat your candidates with respect, communicate your process, understand your candidates, and build relationships with them? Use candidate care-based recruitment solutions to improve your application process, build accountability into your recruiting process, involve your top performers, and build relationships with candidates to improve candidate experience.
Improve Your Application Process
What is your current application process? How do candidates and hiring managers feel about it? Is it a fast and easy process or a time-consuming, complicated ordeal? Is it part of an applicant tracking system or an automated process? Does it make candidates feel connected to your organization? Will candidates who apply at your company talk favorably about their experience with their friends and family? If you have any gaps in your application process, consider using holistic recruitment solutions to close those gaps and make your process more efficient for you and more pleasant for candidates. Use mobile friendly communications such as emails and texts. Create a shorter, effective application and resume capture process that automatically puts applicant data into your system and prompts an immediate response.
Build Accountability Into Your Recruiting Process
Don't chance losing applicants to competitors who respond more quickly. Hold managers accountable for early and ongoing communications during the sourcing, application, and recruiting process. Consider using feedback-based recruitment solutions such as a service level agreement that defines response time expectations for hiring managers and recruiting teams. Don't gather thousands of applications only to send less than 10 percent of them to hiring managers for reviews and interviews. Improve the interview process for hiring manager and applicants by measuring sourcing ROI with recruitment solutions and metrics such as job board analytics so you can better target your job postings and get more suitable applicants. Build candidate accountability into your application process with behavioral assessments, online reference checks, and behavioral interviewing that require candidates to prepare and take a more active part in the recruiting process.
Involve Your Top Performers
Don't overlook the value of top performers to attract and evaluate candidates. Publish or broadcast the profiles of your outstanding employees, tell their stories, and use their testimonials to attract candidates with similar backgrounds and career plans. Video recruitment solutions are a great medium for this type of employer branding and candidate attraction. Information that comes directly from current employees carries a lot of weight with candidates. Peer interviewing is another way to involve top performers, giving applicants access to first-hand accounts of the actual work duties, responsibilities, work environment, and company culture. Incorporate recruitment solutions that give your top performers the opportunity to head up talent communities to attract and engage top candidates.
Candidate Relationship-Building
Recruitment solutions that combine recruiting processes with candidate relationship-building techniques provide double ROI. Things such as regular newsletters with information of interest to candidates like training and certification news, industry employment trends, and career advice, emailed job recommendations, and regular communication with candidates to keep track of their current career situations keeps your company connected to top candidates.
The candidate experience is more important than ever in attracting top talent, ability to get candidate referrals, and building and maintaining a positive employer brand. Recruitment solutions such as third party survey administrators can measure your company's candidate experience, a key to developing and improving it. Make surveying candidates part of your sourcing and recruitment solutions process. Make a quick survey part of the application, survey candidates after their interviews, and survey newly hired employees about their experiences before hire and use the information to make improvements to key aspects of the candidate experience.
One of the big current changes in the recruitment landscape is the candidate pipeline; in 2013 the markets will demand more agreesive talent community development and a greater focus on sourcing and pipeline? What other trends are affecting the recruitment marketplace. View this dynamic discussion on: Disruptive Forces in the Recruitment Marketplace.
Related resources:
6 Tips for Managing Your Employer Brand
3 Tips for Improving the Candidate Experience
The Impact of Technology on Recruitment and Candidate Experience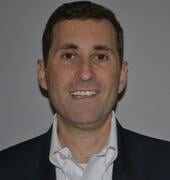 About the author: Andrew Greenberg has over 17 years of experience in Talent Acquisition. Industry-educated with a Master's Degree in Personnel Psychology, Andrew draws upon a background that is rich with experiences from both Corporate and Agency staffing environments.
He is the founder and Managing Partner of The Recruiting Division, a leader in U.S. based RPO-style recruitment solutions. Learn more about The Recruiting Division.