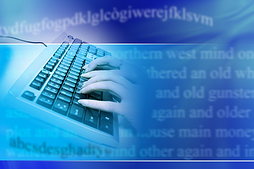 Information technology (IT) candidates are currently in demand across many industries. Because these skills are in such demand, most organizations only have a 50% chance of hiring the candidate of their choice because these people often receive two or three job offers at a time. How do you fill your candidate pipeline so that you're not stuck hiring those who can barely get one job offer? Here are five great ways to find the best candidates for your IT positions, although these methods can apply to any type of position:
Social Platforms
The four main platforms for social media recruiting are Facebook, Twitter, LinkedIn, and Google+. Although social recruiting has been covered extensively on our blog and on other websites, there are a few things to consider when using these social platforms to find the best candidates for your open IT positions.
"The most common question I get in regards to LinkedIn is, 'Is it worth it to buy LinkedIn Recruiter?,' said Andy Greenberg, managing partner at the Recruiting Division. "The answer is a resounding yes. You can do so much more with LinkedIn Recruiter than you can with one of the premium versions. You can put people on projects... put notes on candidates. It's sort of like a mini ATS."
Another point about LinkedIn is that it's critical for recruiters to join groups! The benefit of joining groups is that you can send other group members a LinkedIn InMail for free. Instead of paying for the premium version or paying for each message, just join the relevant groups and send an unlimited number of InMails at no charge.
Job Boards
They're great for IT recruiting, so let's not forget about them. However, there isn't a whole lot of new information regarding the use of job boards in hiring and recruiting.
Online Communities
There are three main online communities that recruiters should know about when finding candidates for IT positions:
www.StackOverflow.com - This community has 20 million members and is a popular Q&A site for developers. People ask questions, and the best answers are voted on by the community. When recruiting, you want to look for those who consistently give the best answers. You can also search according to topic i.e. search for topics covering Ruby development.
www.GitHub.com - GitHub has over three million users and is specifically for coders. Although it's not nearly as big as StackOverflow, it's very easy on GitHub to contact users if you find someone who may be a good fit for your organization.
JavaProgrammingForums.com - This online community is self-explanatory, with over 20,000 Java developers using the site. What makes this online community unique is that many of the site's users also post their own content as well as normal forum posts. You can easily find active users who post their own articles, blog posts, and videos.
Boolean Search
Boolean search is when you combine words and phrases using the words AND, OR, NOT and NEAR (otherwise known as Boolean operators) with a search engine to limit, widen, or define your search. This is the do-it-yourself way to find resumes on the open Internet. If you don't want to do it yourself, then Greenberg recommends using a site called Boolean Blackbelt to learn how to use Boolean search to find exactly what you need.
If you'd like a shortcut to using the Internet to crawl the resumes that are available on the web, then Greenberg offers two ways to do this: TalentHook and Infogist. These tools will turn your keyphrases into a Boolean search, and then pull the relevant resumes for you from all over the web. What makes these tools particularly helpful is that they crawl everything: Monster, search engines, college job boards, Outlook, LinkedIn profiles etc. If you have any paid subscriptions to any job boards or resume sites, then they will crawl those as well with your screen name and passwords. Doing all this work at once saves the hassle of going through each site individually.
Social Recruiting Tools
These tools are very different from the social networks. Social recruiting tools utilize social connections to make it easier to find candidates who would be referrals. Also known as social aggregators, these tools crawl social profiles and work similarly to the resume profiles. There are several social recruiting tools out there, such as:
Entelo
Dice Open Web
HiringSolved
SwoopTalent - This is the tool the Recruiting Division uses!
Gild - Gild goes one step further by evaluating the code that possible candidates have posted and shared on these sites and giving the code a score. This gives your organization a chance not only to find great candidates, but also to evaluate them before offering an interview.
"[These tools] are really cool because you don't have to waste your time going to these individual profiles... You can do it all from one screen." Andy Greenberg said. "[These tools] will also typically show you their contact information for each of these sites. You have multiple ways to contact them and may get a better reception from some candidates."
Out of all HR functions, recruiting has the highest impact on revenue growth and profit margins. In this hour-long webinar, you can explore the hidden earning potential of recruiting. Not only do you learn more about calculating recruiting costs, but you can also learn:
Methods of establishing quantitative results to show the business impact of recruiting.
Examples of the potential cost savings associated with recruiting.
A method for calculating the true cost of turnover.
Access the video and slides to discover the business impact of recruiting.