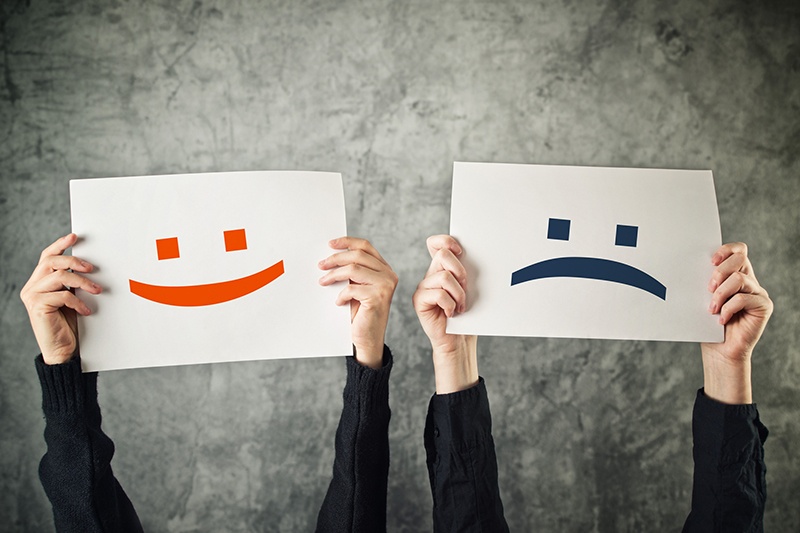 According to a TechNavio report, "The global RPO market is anticipated to grow rapidly and will post a CAGR of close to 18% during 2017-2021". Despite the fact that recruitment process outsourcing (RPO) is on the rise and is gaining momentum, some talent acquisition and business leaders who might lack a prior experience with recruitment process outsourcing confuse RPOs with staffing firms. They incorrectly think that RPO is another fancy name for a staffing agency.
We asked RPO expert, Patty Silbert, Director of Innovation and Market Development at Newton Talent, an RPO company based in Pittsburgh, PA, to shed some light on common RPO misconceptions in the marketplace. The following discussion highlights the three top RPO myths Silbert identified and what you should know about RPO instead.
Myth #1. An RPO is the same as a staffing firm.
RPOs differ from staffing agencies in many ways including the problem they solve, the services they offer, and the way they charge. Staffing agencies simply help companies fill open positions, either temporarily or permanent positions. Silbert describes an RPO as "truly a partner who takes over the recruiting function of your organization." Recruitment process outsourcing is a consultative and collaborative solution that starts with the RPO selection process and continues throughout the RPO implementation.
RPOs provide other services- in addition to re-engineering the recruitment process- including employer branding. "Our position at Newton Talent is that we believe the recruiting lifecycle begins with the organization's employment brand," Silbert explains, "if one hasn't been clearly developed or articulated, Newton Talent provides additional service offerings to help an organization develop the appropriate employee value propositions."
The employer brand is how employees effectively communicate the organization's values, personality and culture to create the desired perceptions for candidates. Recruiters operate under the organization's brand and therefore should have this ability to effectively communicate these attributes. "Employer branding affects every touch point the candidate has with the organization, starting with the recruitment, all the way through the on-boarding process, and ultimately the offboarding," Silbert added, "without understanding the organization's value proposition, recruiters are unable to sell a candidate on what makes the prospective organization different from their current employer, where they fit and if the perceptions they have of that company align with what they desire."
Related: What Can You Expect When You Outsource Your Recruiting?
Additionally, the pricing model varies between staffing agencies and RPO firms. Mike Palmer, VP with Accolo, explains, "unlike staffing agencies that charge based on the salary of the hires, RPOs usually have a cost-plus based pricing model". RPOs usually charge a combination of a monthly management fee and then a transaction fee. The monthly management fee can be anywhere from 20-80% of the total cost for recruiting. The variable fee can either be a launch fee, a success fee, an open fee or a closed fee that applies to every job based on the volume and the difficulty level of the job.
Related: Outsourced Recruiting – Not just for big business
Myth #2 HR doesn't need to be involved in the recruiting process.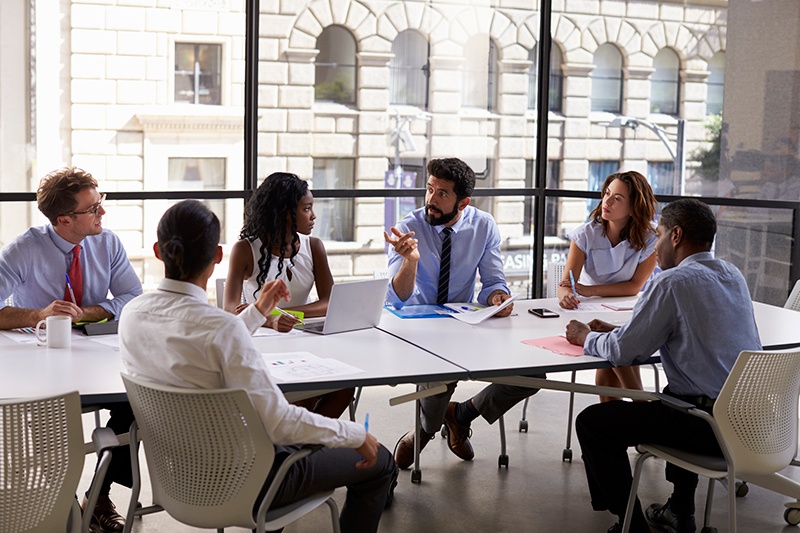 Recruitment process outsourcing (RPO) is typically described as a "relationship," "partnership" or "engagement" as a reflection of the collaborative nature of this talent acquisition solution. Both the support of the C-suite level as well as the collaboration of HR leadership with the RPO provider are critical in the success of the RPO relationship. Most RPOs have an RPO liaison who works directly with the hiring manager during the implementation, and measure hiring manager satisfaction is one of the success metrics of an RPO engagement.
An RPO vendor needs to work directly with the HR team for another critical reason: An RPO needs to have a clear understanding of the organization's culture in recruiting candidates who fit this culture. "We find that most corporate recruiters often shortcut doing a proper intake because they have too much on their plate or are not well versed in how to conduct an intake." Silbert explains "because of our proprietary intake process with hiring managers which involves a deeper dive into understanding the candidate profile this allows us to find candidates that are both a fit for the role and the culture."
Related: Corporate Culture: Is it possible to outsource?
Myth #3. An RPO doesn't have the ability to attract better talent than the in-house corporate recruiting function.
Many factors are adding to the complexity of the recruiting function for organizations including- but not limited to- innovation in recruiting technology and the tightening of the labor market. The core capabilities of RPOs is recruiting. They have the specialized skills, knowledge, and tools to find top talent in a competitive and evolving environment.
"From our perspective our differentiator is continuous learning for our recruiting team members. Organizations have a hard time keeping up with the changes in the recruitment landscape in addition to all of the other tasks that corporate recruiters are asked to do beyond recruiting." RPOs are trained to recruit top talent who in-house recruiters might not be able to engage with, like passive candidates (skilled workers who are currently employed but might not actively be looking for a job,) and candidates who are not actively replying to job postings or applying when visiting an organization's career site.
In addition to the external factors like technology and size of talent pool, internal factors contribute to the complexity of hiring. The staffing needs of organizations are likely to fluctuate based on business demands. At high hiring peaks, an organization's recruiting team might be understaffed and does not have the capacity to meet the hiring demands. Hiring for different positions and verticals is also another external challenge for in-house recruiters. An RPO allows an organization to expand recruiting capacity as needed in the most cost-effective way.
Related: RPO Implementation: Laying the Ground Work for Success [Webinar]
"Around the globe, recruitment process outsourcing (RPO) has proven itself as one of the most effective ways for companies big and small to manage the challenges of attracting and hiring top talent today. Not only does partnering with an RPO improve efficiency in your processes, but provides the expertise and tools to help you attract the right people to the right positions at the right time." - Patty Silbert